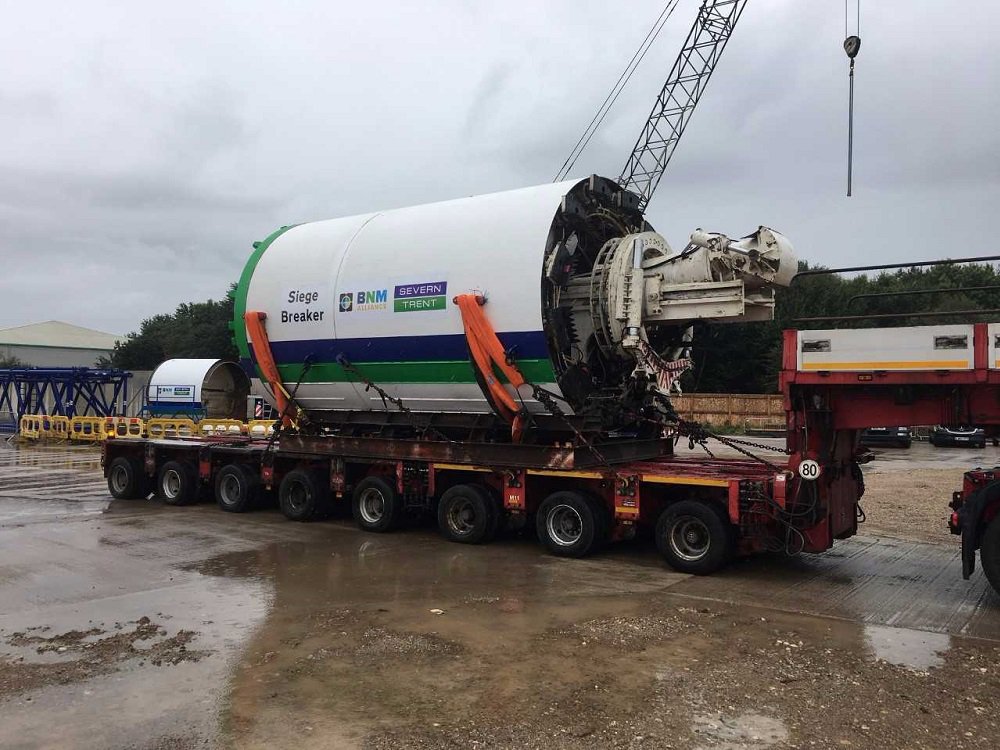 Severn Trent launched its biggest tunnel boring machine in Newark this week as part of the company's waste and water overhaul in the town.
The 'Siege Breaker' weighs a huge 160 tonnes, which is one-and-a-half times as heavy as a blue whale, and is 75 metres in length. It will be making its way underground from Crankley Point, to Millgate.
Nick Wallace from Severn Trent said: "This work really forms a pinnacle part of the project. The huge tunnel the machine will move us even closer to putting our bigger and better sewer pipes underground that will help protect our customers from sewer flooding.
"When finished, the 'Siege Breaker' will have created a tunnel that's nearly three kilometres long that's big enough to drive a transit van down, and by choosing to tunnel, means we've massively reduced the amount of disruption in the town."
Severn Trent is currently investing £60 million to improve the water and waste services in Newark, with contract partners BNM Alliance carrying out the work.
This is the company's largest investment in the East Midlands, with work expected to be completed by 2020.
Nick added: "As the town continues to expand with developments and businesses, the new water and waste system means that our customers in Newark have a more reliable and stable system for years to come."
When completed, more than 400 homes and businesses will have extra protection from sewer flooding, with 15 miles of new and improved water and waste pipes built for Newark.
The company has worked closely with local people throughout the work. Nick said: "The support we've received from the locals has been fantastic, we really want to thank everyone again for their continued patience and understanding as we work and we're really looking forward to seeing the benefits the project will have for everyone soon."
To keep up to date with Severn Trent's work in Newark, please visit www.stw.works