Father's Day Messages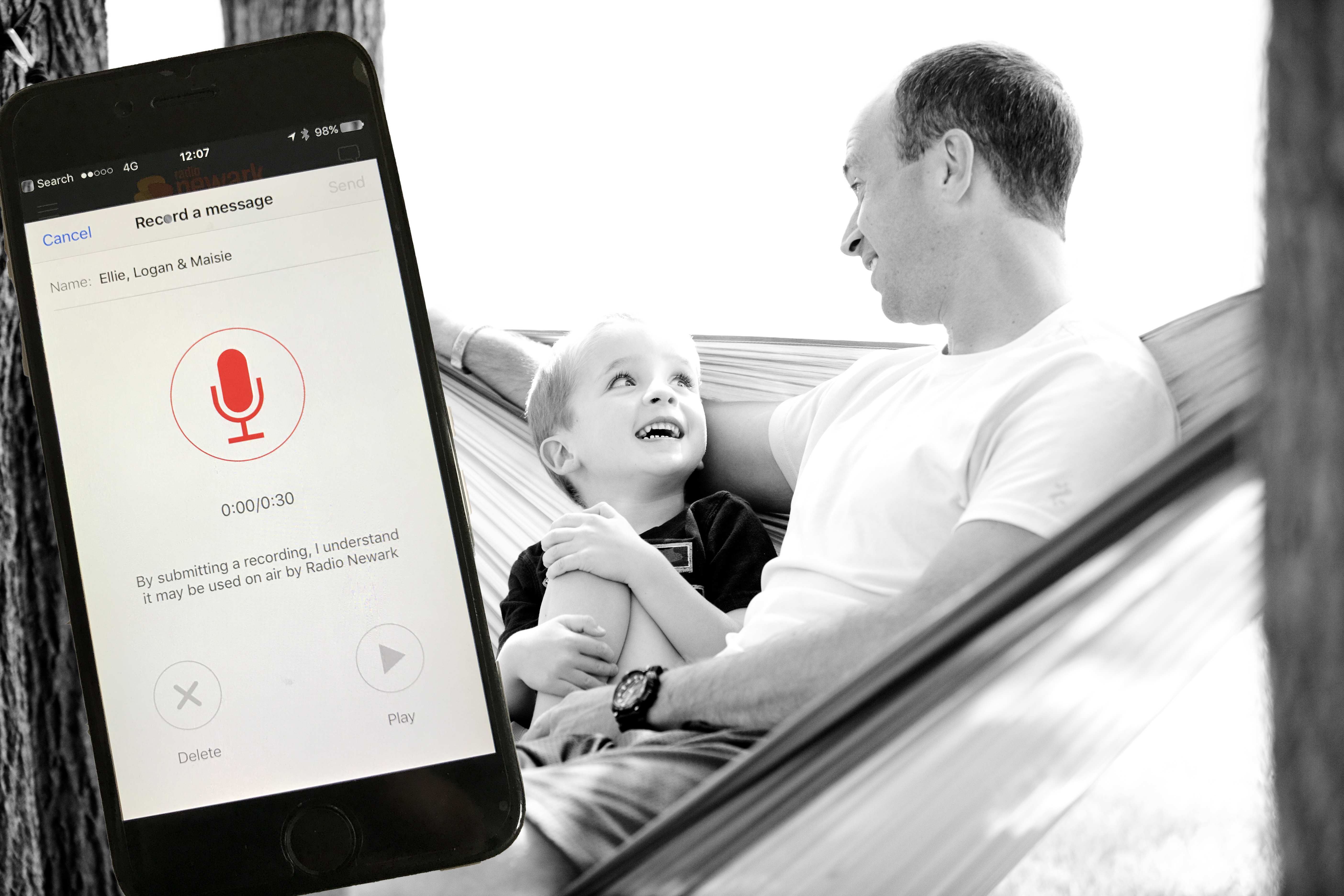 Record Your Dad A Personalised Message For Father's Day
Cards, gifts and meals all make for an excellent Father's Day, but how about that extra personal touch, a personalised message with the voice of you and your family sending your Father a special message and having it played on the radio on Father's Day.
The best bit, its all for free and you can do it from the comfort of your sofa, car or garden - intact anywhere, anytime
Follow the really simple steps below to record your loving greeting:
1- Download the Radio Newark app from the iTunes and Google Play store - for Free
2- Open the app, and click the speech bubble on the top right corner of the screen
3- Insert your name at the top, then press record (you have 30 seconds available)
4- Listen back to your message, check its ok and press send
THATS IT!
(Just remember to listen to your message during the breakfast show on Father's Day Sunday 18th June)
Since you have the app open, why not have a explore round it and see it's beauty. You can choose to listen to Radio Newark FM or DAB, read the latest news, catch up with interview from the Sports show, Girls Around Town and Phil's Hometime guests, as well send us photos, messages and receive breaking news notifications and check the weather - all on the move from your pocket. Did we mention it even has an alarm to wake you up to your favourite presenter!
Download here: