Malcolm Ellison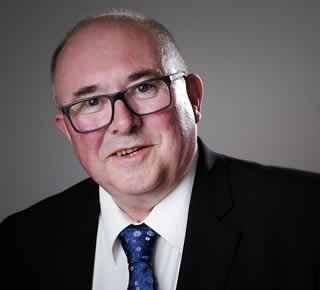 Malcolm was a founding member of Newark Business Club and was present during those early meetings at The Grange Hotel where 12 guests enjoyed a proper sit-down breakfast while the session was led by Phil Staples who owned a cycle shop on Beaumond Cross.
He started the club to give a voice to local business after the Chamber of Commerce closed its retail committee and he hopes this is something that the club will continue to deliver.
The club rapidly outgrew its surroundings, as numbers increased from 20 at the start to record breaking 120. Moving from The Grange Hotel to what is now Pastability then Gusto's, then The Bearings, followed by The Atrium, then Newark Showground. It has been present at its current home at the Everyday Champions Centre for the last few years.
In addition to the usual first Friday of the month meetings, the club has also held alternative meetings, where a business has invited members in to showcase their product or premises.
The club has continued to welcome some impressive speakers over the years and now commands the respect of our elected representatives while having a healthy input in local affairs, with club members sitting on a variety of committees.
Malcolm has held several positions at the club, from secretary and treasurer to printer and distributor of the Hub newsletter (long before the computer database or website were established). He also supported Mrs Ellison when she became the first full-time chairman.
Nowadays, you'll find him back in the role as treasurer – ensuring the club remains in a healthy financial position.