Emergency Services/Armed Forces Award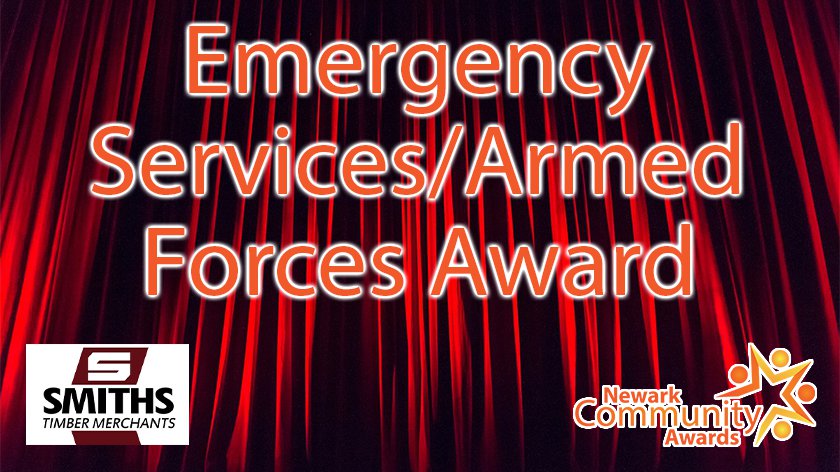 Sponsored by Smiths Timber Merchants.
Emergency services play a vital role in the Newark and Sherwood community and this recognises those local heroes who go above and beyond the call of duty.
This community nominated award is for both paid and volunteer personnel. This could be a volunteer first responder, special constable, retained firefighter or those employed within these frontline sectors.
Key points that the judges will be looking for:
An individual who has been selfless and dedicated within a heroic act.
An individual who demonstrated strength and determination in a daunting situation.
An individual who has shown exemplary courage.
Nominations for the Radio Newark Community Awards 2019 have now closed.