Music & Arts Award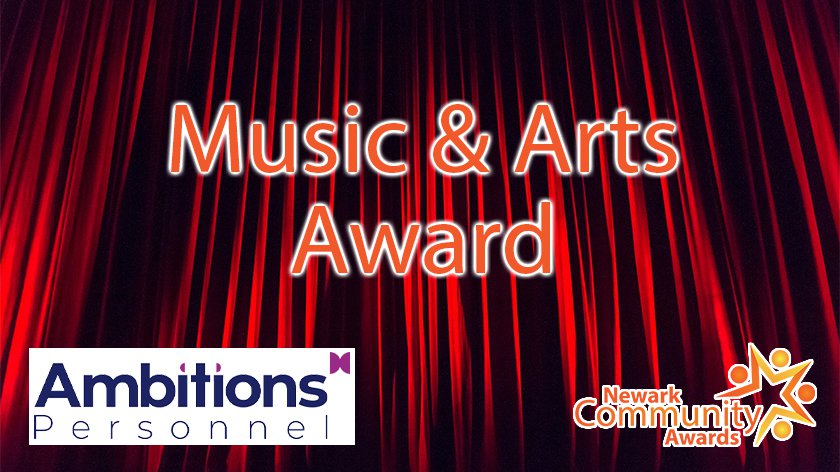 Sponsored by Ambitions Personnel.
We all know someone who loves the spotlight.
This Music & Arts award is to honour a young musician, dancer, singer, artist or group that has a talent for entertaining and is excelling in their chosen field.
From creative writing to making music, and performing on stage in theatre, this individual or group shines a light through the medium of creative art.
Key points that the judges will be looking for:
An individual or group that represents the district through creative expressive means.
An individual or group that inspires others through their choice of creative medium.
An individual or group that can demonstrate a mastery of their chosen craft.
Nominations for the Radio Newark Community Awards 2019 have now closed.