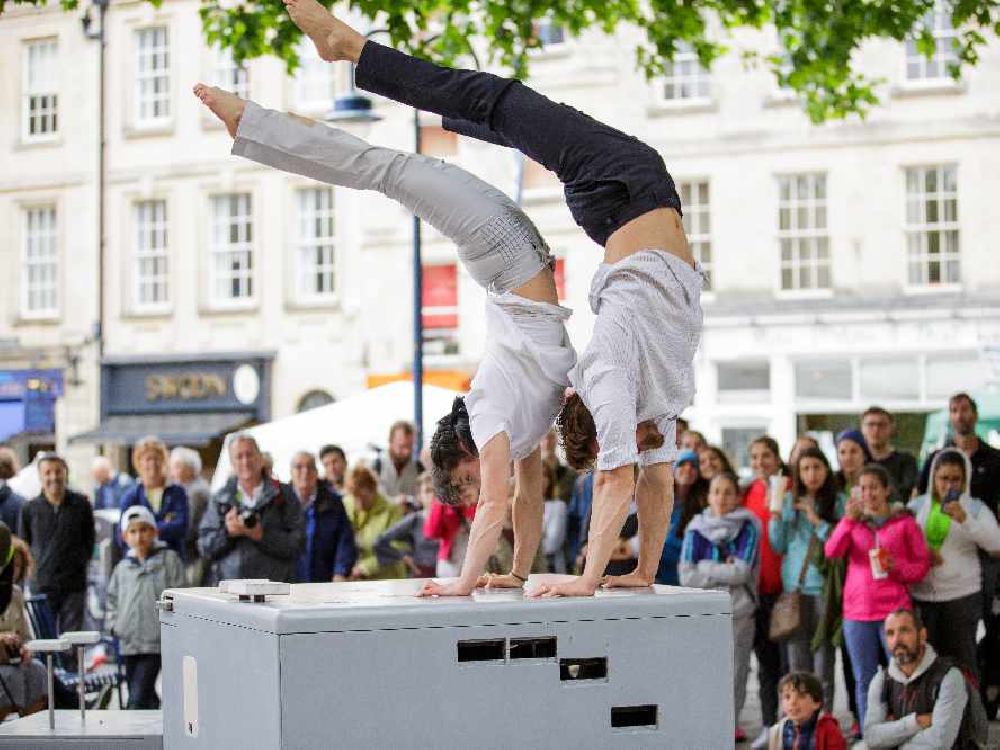 The European Juggling Convention are set to visit Newark August 4
Locals and visitors can expect spectacle, comedy, drama and delight as Norwich-based circus company Lost in Translation bring their show to Newark Market Place on Sunday, August 4.
Hotel Paradiso is a fun-filled family show, packed with inventive comedy and dazzling physical skills. A six-strong act of talented acrobats, clowns and jugglers will use a colourful mix of daring circus skills, physical comedy and theatre, to tell the story of a struggling hotel.
The Hotel Paradiso is run-down and facing bankruptcy; will it be rescued by its delightful, if slightly dotty staff, or will it fall into the hands of the ruthless Banker?
The performance also features specially written tracks by renowned composer and multi-instrumentalist Roger Eno. It's set to be a jaw-dropping performance for both adults and children to enjoy.
The show forms part of Newark's Big Day Out on Sunday, August 4 organised by Newark Town Council in partnership with Newark and Sherwood District Council. The free day of events will welcome the European Juggling Convention (EJC) to the town and will also include a craft and food market, live music, juggling parade and evening fire show.
Councillor Dennis Jones, Leader of Newark Town Council said: "We are delighted that the EJC has chosen Newark to hold this year's convention. I am sure that the local community will embrace this event and give the visitors from across Europe a really warm welcome."
Ian Harrison (Markets Manager) said: "A lot of hard work is going into making this a very exciting and memorable day for Newark. We really hope that the streets will be filled with locals to welcome the visiting jugglers.
"We are encouraging local shops and businesses to display the EJC gnome logo in their window to welcome jugglers and to consider offering the visitors offers or discounts."