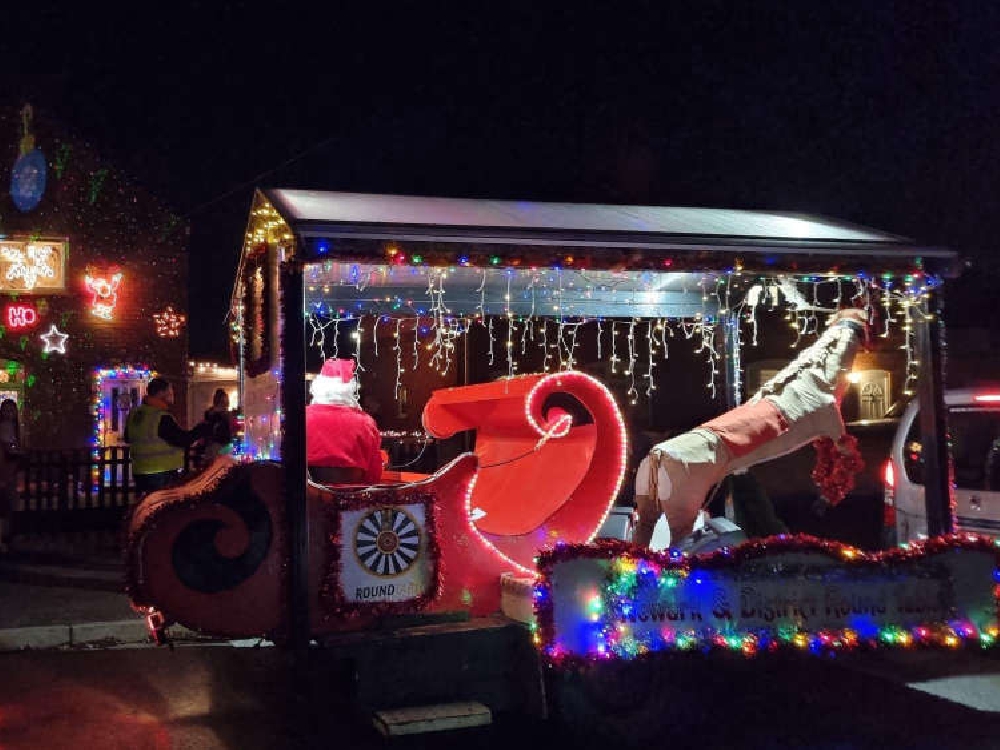 When and where you can see Santa Newark & District Round Table!
Back once again like a Renegade... dratz wrong song, ah well. Guess whose back, back again, Santa's back tell a friend... !
Yes it is correct! Newark & District Round Table are bring Santa and his 2022 Newark College refurbed stylish sleigh back to the streets of Newark very soon!
In fact we have all the details right here!
6th - London Road East
7th - London Road West
11th - Balderton East
12th - Balderton West
13th - Middlebeck
14th - Winthorpe Road Estate
16th - Market Square (9am-3pm ish)
17th - Fernwood (4pm-7pm ish)
18th - Beacon Hill
19th - Coddington
20th - Farndon
21st - Hawtonville
Each night will commence circa 6pm unless stated and we'll post a tracking link as we set off.
We can't tell you which streets Santa will be heading down only that if he usually goes down your road, chances are he will this year. Keep your eyes on the tracker.
If he doesn't manage to get down your road, please visit and say hello in the Market Square on Saturday 16th.
Santa's helpers will be running (probably walking) along with the sleigh and collecting donations each night.
We've already raised £1,350 from our sponsors so big thanks to Wrigleprint personalised merchandise, MD Key Transport, Wright Vigar, Paul Derry Plumbing & Heating, Future Prospects Group, The Plough, Coddington, Future Cloud, Motorfinity, The Plough Retreat, Coddington & GXO
You can also donate online via our Facebook fundraiser
All funds raised go to local causes so thank you for your generosity.
We are excited to see you all
Can we make this year a record breaking total? Yes we can!!