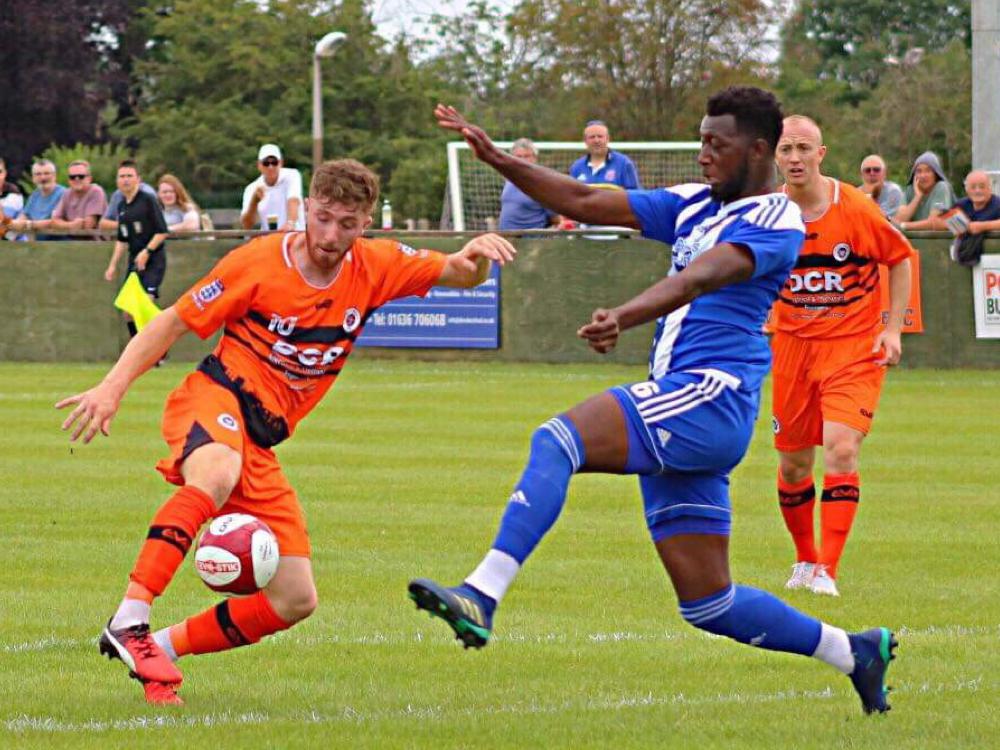 An investigation is taking place after allegations of racist abuse from Flowserve Supporters to City defender Adam Osbourne (not pictured).
An official complaint has been lodged after claims City player Adam Osbourne was racially abused by Flowserve Fans at the game yesterday (Saturday 3rd August).
The match, which is one of the biggest Flowserve games to date, resulted in a 4-3 victory to Newark.
A City player, who remains unnamed, reported the abuse which allegedly took place in the first half of the match. This was passed onto officials by match referee Harley McKittrick at full time.
Speaking to Radio Newark, Flowserve Chairman Gary Clarke pledged to check match footage and identify the perpetrator of the abuse with a view to banning them from the club.
In an interview with Worcester News, City Chairman Steve Goode said that whilst it will be difficult for Flowserve to identify who was shouting the racist remarks, racism has no place in football. "Unfortunately there was a group of people shouting throughout the match and I think it will be quite difficult to pinpoint the one culprit. It should not happen at football or anywhere else for that matter. I am sure if the person is found that Newark will ban them and if something develops we will let people know."
He continued, "It is a shame he (Osbourne) didn't stop the game and get the referee involved when it happened but he was professional, chose to play on and try to ignore it which he deserves great credit for. People get overexcited at matches and unfortunately, I think players get used to it but they shouldn't have to. It is not acceptable and if it happened at Worcester City the culprit would have a lifetime ban."
Adam Osbourne has yet to comment on the incident, the twenty year old has previously played for Wolves and is now a full-back for Worcester City Football Club.