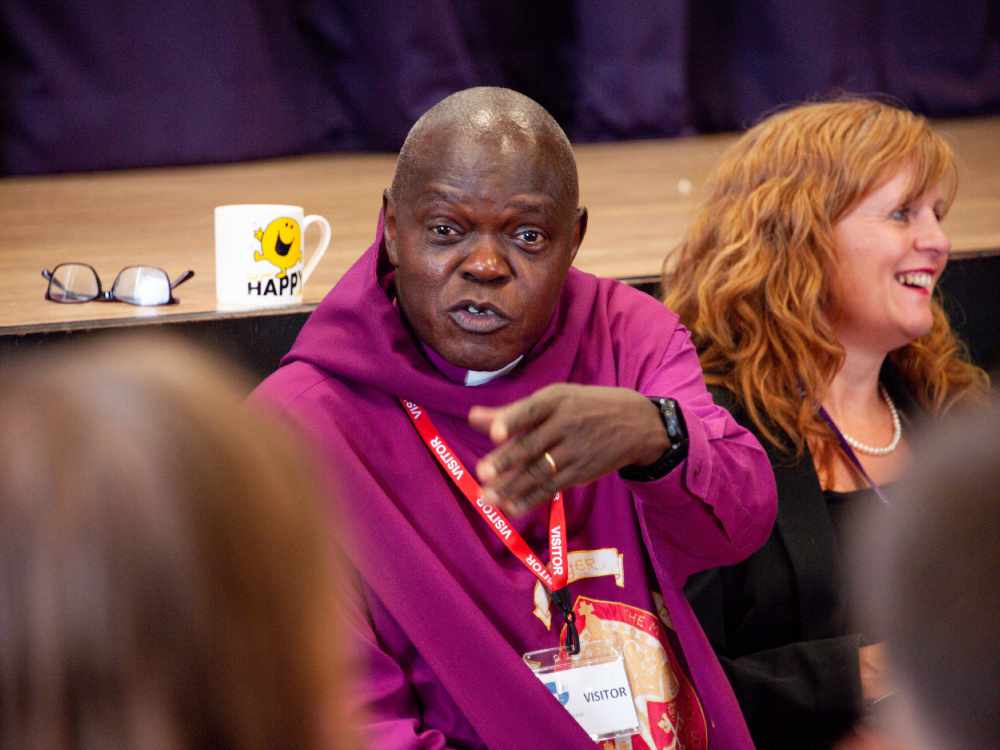 The Archbishop of York, John Sentamu attended Magnus Church of England Academy in Newark, addressing students and staff as part of the OneLIFE initiative of the Diocese Southwell & Nottingham.
The OneLIFE mission saw 400 churches across the county taking part in activities to reach out to local people.
During the visit the Archbishop addressed the whole of school and also held an informal question and answer session with students, saying he hoped students would take a strong message from his visit.
He said: "I hope that they will take the presence of God seriously. That they ask of themselves, 'Who am I? Where am I going and what is this all about?' That they ask those fundamental questions and I hope that they rediscover that Jesus actually transforms lives."
Principal at Magnus Church of England Academy, Anna Martin said: "The Archbishop of York's visit was a wonderful experience for us all, and an immense honour. He showed great generosity in sharing his own personal story with students and was candid, engaging and delighted us all with his sense of humour.
The insights he shared concerning his faith, and what it means to be a Christian were an inspiration and one which Magnus will cherish. His dignity and integrity are an example to all of us and accord powerfully with our own values at Magnus and we know that his visit will continue to inspire us long after his departure."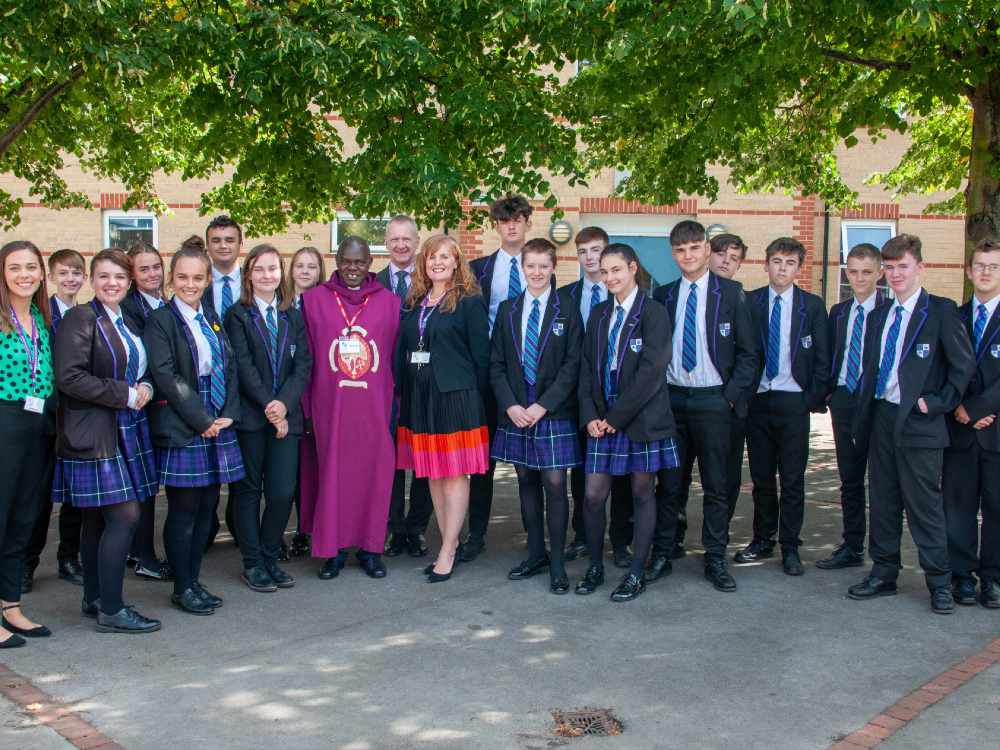 Megane Ranger is Chaplain at Magnus and said, "The Archbishop's visit epitomized what Magnus stands for. He encouraged, he loved, he laughed, he unapologetically shared what it means to be a Christian and what that means for him. Having someone of that standing sharing their time will always impact students in incredible ways.
My favourite moment was during the question and answer section. A student asked, 'Have you ever doubted your faith?' The Archbishop answered 'No, never. Doubt suggest that Christianity is just a bunch of rules, a set of beliefs. It's so much more than that! It's new life. Do you doubt being born? Well, I don't doubt being born again. I live in the reality of God being real every day.'
On leaving, the Archbishop was presented with a copy of the book 'Newark Magnus, the story of a gift' which charts the 500 years of the historic school founded by chaplain to King Henry VIII, Thomas Magnus in 1531.