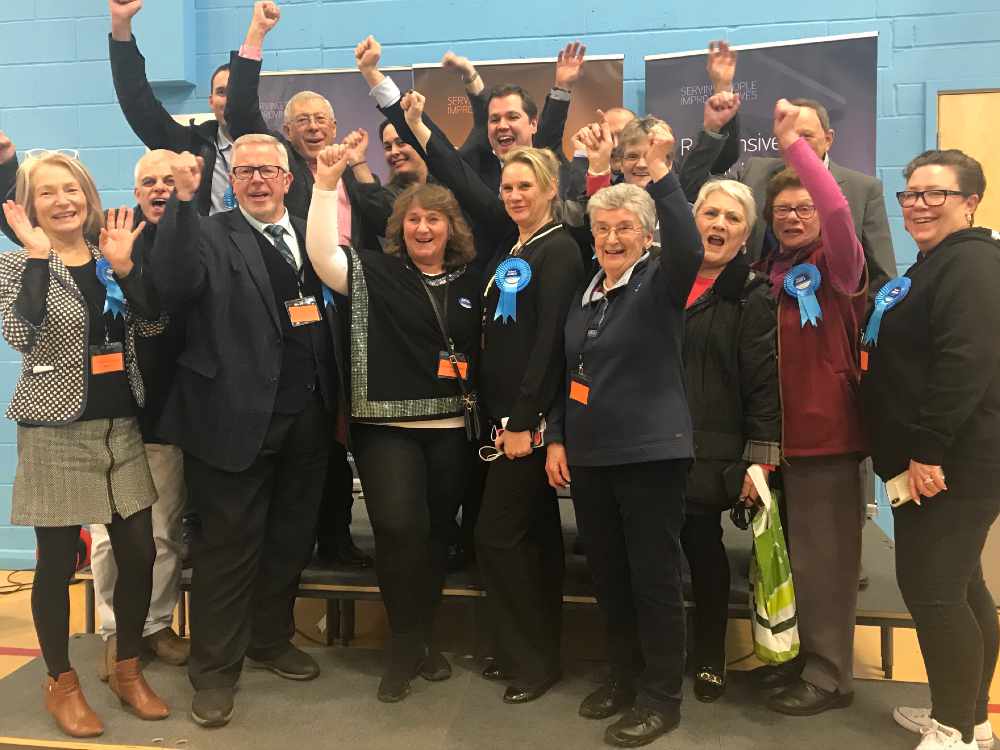 Robert Jenrick and his team celebrating their win at the Newark Sports and Fitness Centre.
Newark remains a Conservative constituency as Robert Jenrick holds his seat.
Robert Jenrick has kept a tight grip of the seat he won in a 2014 by-election, as the Conservatives continue to secure constituencies all over the country.
Jenrick (Con) swept up with an overwhelming majority of 34,660 votes, with James Baggaley (Lab) following behind with 12,844. David Watts (Lib Dem) followed with 5,308 and Jay Lewis Henderson (Green) finished with 1,950.
Turn out for this election was announced at 72.54% and of the 75,850 on the electorate, 55,018 voted. These figures have fallen since the last election in 2017, where 73.09% of Newark and Sherwood residents exercised their right to a vote.
WATCH: Robert Jenrick's interview with Radio Newark after holding Newark seat.