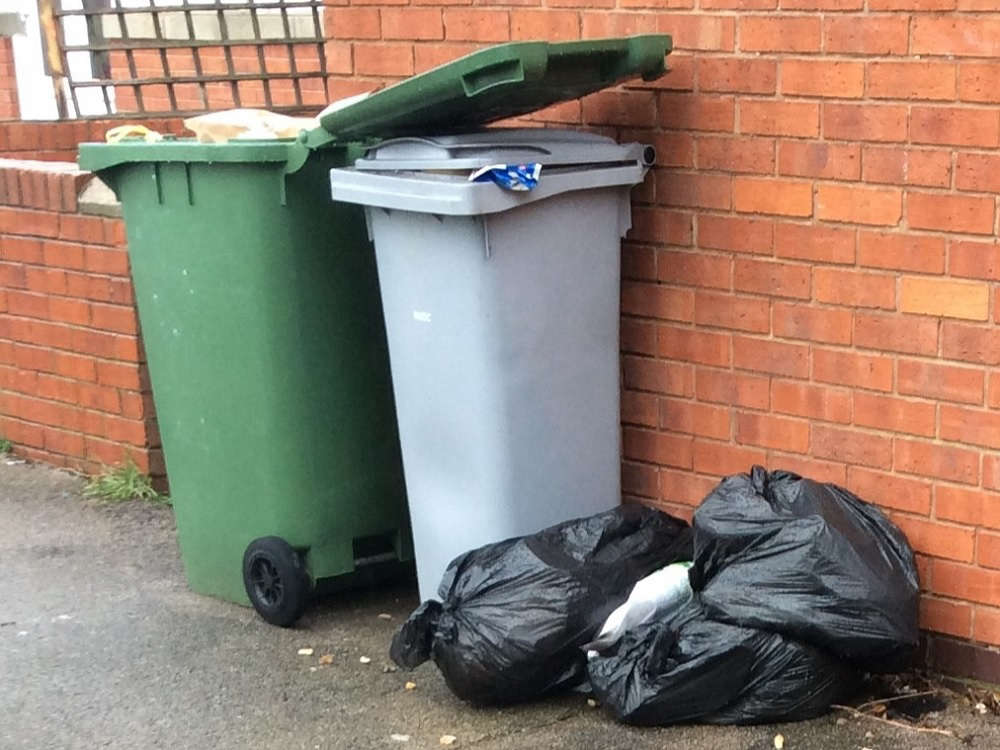 The District Council is reminding residents to dispose of their waste properly and what to do with their excess waste. If residents have waste that will not fit into their general waste bin they can book an excess waste collection with the District Council. Any waste left by a general waste bin instead of inside will be counted as side waste, and the District Council's Waste Team will not collect this. Bins must also have the lid down and able to close in order to be collected as leaving the lid open can lead to litter on the streets.
Residents can book a collection for their excess waste on the District Council's website for £13 per item. Four extra bags of refuse is counted as one item of bulky waste.
Bulky waste collections can also include furniture such as mattresses, sofas and tables. Garden waste and electrical waste such as dishwashers will also be collected as part of the service.
The District Council encourages the use of the bulky waste collection service as more than one bag of excess waste is counted as fly-tipping.
Residents can however leave a reasonable amount of excess cardboard to the side of their recycling bin. If this is required the cardboard must be left flattened or if there are multiple items they should be packed inside each other to reduce the risk of the items migrating into the street.
Councillor Roger Jackson, Portfolio Holder for Cleaner, Safer, Greener at Newark and Sherwood District Council, said: "It is important for us all to know how to properly dispose of household waste. I encourage residents to avoid the risk of a costly fly-tipping fine and instead book a collection for a small fee. I also hope it encourages more residents to think twice about the waste they are creating, as the less waste you create the less chance there is of struggling to fit it in your bin! It also not only benefits you but benefits the environment when you are more conscious of reducing the waste you create.
"Our Environmental Services team work hard to remove litter and waste from around the District, and we can all do our part. We all want to make Newark and Sherwood a cleaner, safer and greener place to live and work, and side waste, fly-tipping and other waste issues continue to blight our district."
If residents have any large items that they want to pay a third-party to dispose of they must use legitimate removal services that will remove all waste legally. The District Council strongly advises residents to check that anyone removing their waste has the required licenses. If your waste is not disposed of legitimately, it will be your responsibility and could lead to a fine. You can check the valid waste carrier's license easily through the Environment Agency website: https://environment.data.gov.uk/public-register/view/search-waste-carriers-brokers
Residents can also visit a household waste and recycling centre to dispose of excess waste if they do not wish to pay to have their excess waste collected.
Find out more about excess waste collections on the District Council's website: https://www.newark-sherwooddc.gov.uk/bulkywaste/