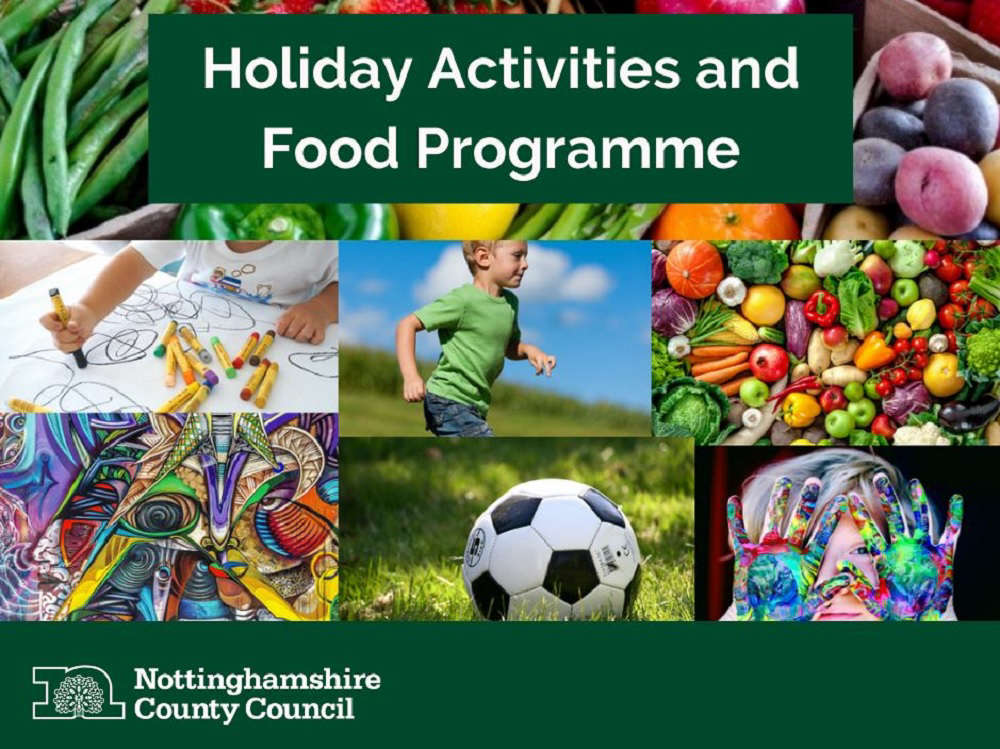 Eligible children and young people in Nottinghamshire can take part in a free holiday club over the school summer break.
The Holiday Activities and Food (HAF) programme offers activities in August for 5-16-year olds across the county, as well as an offer for vulnerable children, and a tailored offer for young people with special educational needs and disabilities.
Families with children eligible for free school meals are being encouraged to book onto the programme, which includes sport, art, music, and more. All children and young people who attend one of the activities will get a free healthy and nutritious meal and can also take part in interactive ways to learn more about healthy eating. The sessions will give young people the chance to learn new skills and to have fun with friends during the summer holiday period.
There are lots of activities for young people to attend in person now that coronavirus restrictions have eased, but there is also a 'HAF at Home' offer for those that can't, or don't wish to, attend in person.
The HAF programme is being provided by Nottinghamshire County Council as well as local district and borough councils and a range of local organisations and providers. It will be delivered in young people's centres, schools, and by local community-based providers across the county. The scheme is being funded by the Department for Education.
Councillor Tracey Taylor, Chair of Nottinghamshire County Council's Children and Young People's Committee, said:
"I'm very pleased that this programme is continuing into the summer, and I'm happy that we are able to support it. It means that we can offer children and young people in the county healthy food, as well as giving them the opportunity to keep active, get involved in sports, get creative, and have some fun while the schools are closed.
"If your child is eligible for free school meals, please check our website and get in touch with a local provider. The programme is free, and I hope as many people as possible take advantage of it, but places are limited, so if you want to take part please get in touch as soon as possible."
Nottinghamshire County Council ran the HAF programme during the Easter school holiday period and plans to run it again during the school Christmas holidays later this year.
More than 4,000 children and young people took part in the HAF programme at Easter. The County Council delivered thousands of food packages and provided dozens of different online activities. It is hoped that even more people will get involved this summer.
The feedback from parents and carers about the Easter programme has been very positive. One parent remarked:
"I have to say it is absolutely fabulous. I am so impressed with the ideas and resources provided and I would like to congratulate everyone who has been part of putting this together."
Another added: "Wow, I was absolutely thrilled to bits and can't thank you enough as I really appreciate this so much."
For more information, including a list of venues delivering the programme, please visit www.nottinghamshire.gov.uk/hafprogramme