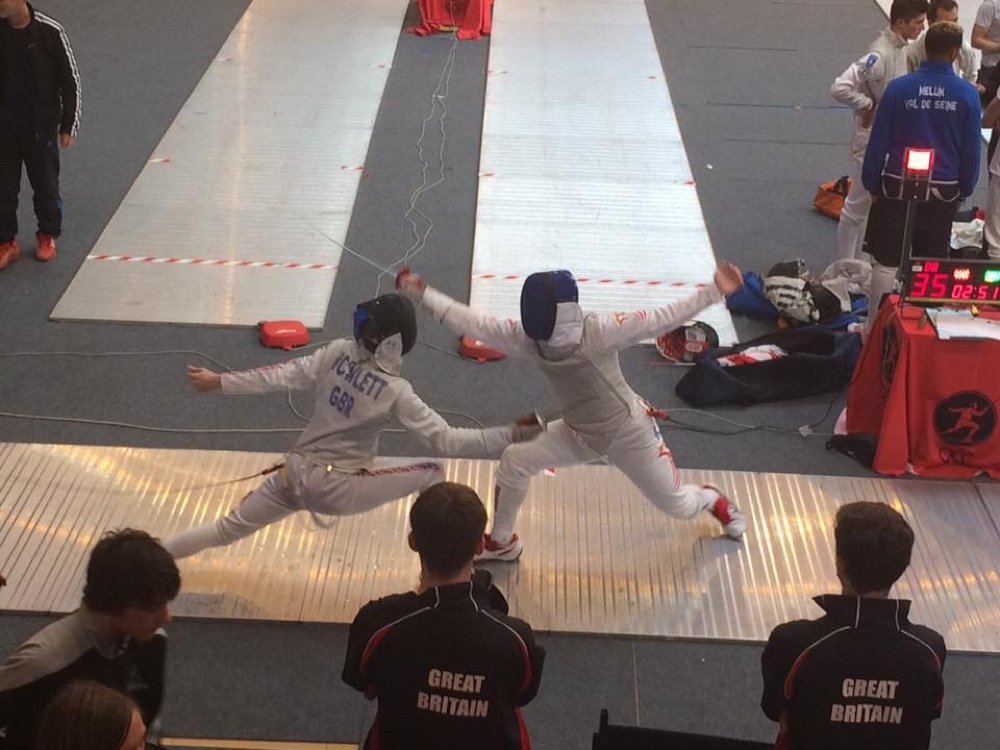 Ed Howlett, a young fencer from Farndon, has previously received funding from The Talented Athletes Fund.
Nottinghamshire County Council is offering grants of up to £400 for Notts athletes who have represented their country in the past year.
The Talented Athletes Fund is part of the County Council's Local Improvement Scheme which offers financial help and support to local communities.
A previous recipient of the grant is Farndon under 20 fencing star Ed Howlett, who said the grant has been useful, "My grant from Nottinghamshire County Council's Talented Athletes Fund has been well spent - fencing is an expensive sport and every contribution helps."

Grants are available to pay for travel, training, accommodation, competition and coaching fees and kit costs.
In the past year, 121 athletes received over £21,000 worth of funding, including Phoenix Weir, a GB tennis player from Bingham, and Britain's fastest short track speed skater for his age, Willem Murray.
Applications close on Monday 14th October, those wishing to apply for funding must live in Nottinghamshire.

Councillor John Handley, Vice-Chairman of the Communities and Place Committee, at Nottinghamshire County Council, said that the scheme has helped successful sporting champions including athlete Richard Whitehead and show jumper Sophie Wells.
"In Nottinghamshire, we are proud of our sporting heritage and want to encourage as many young people to achieve at the highest level that they possibly can."

He added that travelling and coaching costs are often costly, and can be missed when considering what it takes to be a sporting success. "Becoming a top athlete requires immense talent, dedication, coaching and family support. But there's another important element that sometimes gets overlooked – and that's money."

The full details of the funding criteria are available on Nottinghamshire County Council's website: www.nottinghamshire.gov.uk/talented