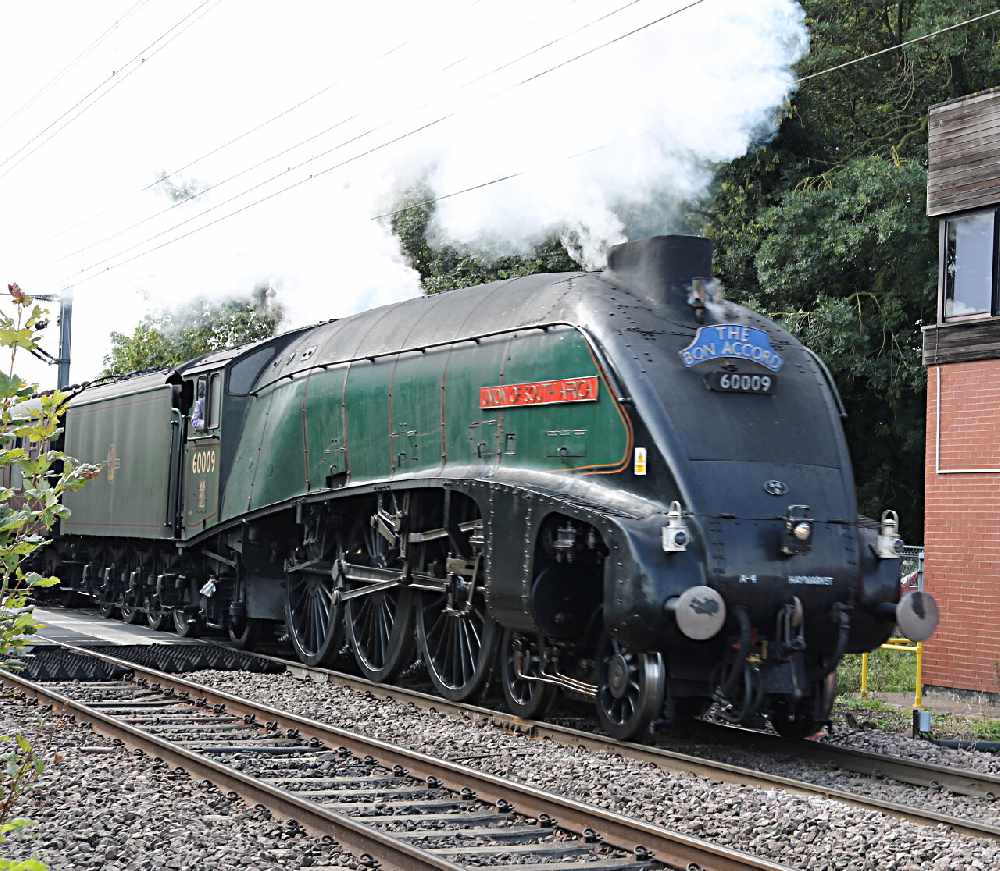 Steam engines at Northgate
Tomorrow (06/12/18) will see two bitter rivals of the steam era pass through Newark Northgate.
LNER A4 60009 Union of South Africa is due to pass Northbound through the station at 11.40 heading the 1140 Norwich to York.
The return working is hauled by LMS 46233 Duchess of Southerland and is due to take water in the goods loop at Northgate between 18.09 and 18.44.
The timings given should be accurate but could change on the day.
Please enjoy the spectacle but do not trespass on the railway.
If you grab a picture remember to share it with us.