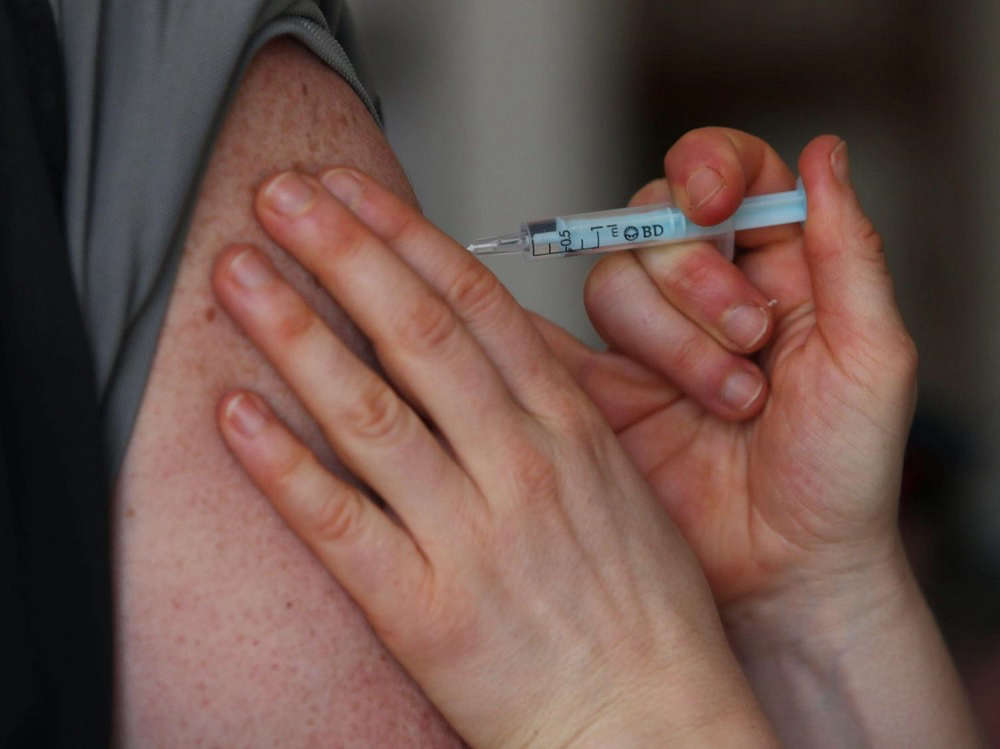 Following a momentous week where many of us returned to the office for the first time in quite a while, and where the Newark and Sherwood district has seen more cases than at any other time in the pandemic, Councillor David Lloyd has added his voice to those urging anyone who has not had their dose of the vaccine to step up and grab a jab.
"In the Newark area, we know that there are a number of people who are still waiting to take up their COVID-19 vaccine" explains Councillor David Lloyd, Leader of Newark and Sherwood District Council.
"Around one third of people under the age of 35 have not had their first jab yet, even though supply is good, waiting times are low and there's no need to book an appointment," he adds, "so it is important we understand any issues that may be stopping our residents taking up the offer of a vaccine. To this end, I can assure anyone who has doubts about the vaccine that the jab itself is pretty much painless and the side effects, certainly for me, were minimal. But you really don't have to take my word for it. At all of the vaccine centres across Nottinghamshire there are trained clinicians waiting to talk to anyone who is still unsure."
The Vaccination Centres at Newark showground, Kings Mill Hospital and on Chesterfield Road in Mansfield are open for walk in appointments from 8am. You can check the times on the NHS website, nottsccg.nhs.uk/covid-19/covid-19-vaccinations/where-to-go-for-your-covid-19-vaccination-appointment/
If you are struggling for transport, there is a shuttle bus which goes from Newark Market Place to the showground every 15 minutes.
You can also get a vaccine at the Boots store in Central Newark and other pharmacy led sites across the county.
If you aren't sure whether to get your vaccine or not, you can turn up at any of the vaccination centres across Nottinghamshire where a trained clinician will be happy to answer your questions and take you through the process. If you're still not happy, that's fine, you won't be pressurised into getting the vaccine and can simply return back home.
As we begin to get back to work, it is important we all do our bit to keep case rates down. Hands Face Space and Air remain as key measures we can all take. However nothing will do more to protect ourselves, our loved ones and our colleagues than getting the vaccine. It is easier than ever to get your jab now with strong supplies of both the Pfizer and Astra Zeneca jabs available.