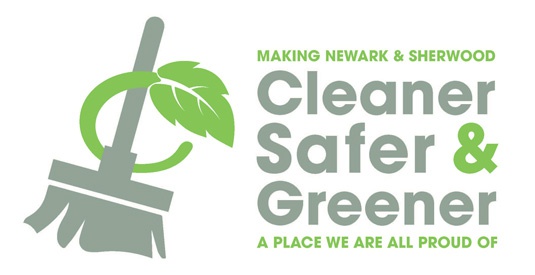 The Cleaner, Safer and Greener campaign message has been taken to the streets of Newark and Sherwood.
New dual 'two compartment' steel bins, which are designed to encourage greater recycling, are to be trialled in two locations in Southwell.
They are to be installed in the Market Place and War Memorial Park as part of Newark and Sherwood District Council's Cleaner, safer and Greener campaign.
Southwell Town Council requested the bins after the district council sent out special information packs to parish and town councils inviting them to take part in the campaign and as a response to the issues raised by the district council's residents' survey. If the trial is successful the bins could be rolled out across the district.
The aim is to emphasise the 'greener' message around recycling and to encourage the public, when they out and about, to make sure they put their empty cans and plastic bottles, newspapers and magazines in the recycling section so that it is separated from other waste.
Taking greater pride in our communities and keeping the district's streets litter-free is a key part of the Cleaner, Safer and Greener campaign which was launched by the district council last summer.
Since then the council has recruited a team of community protection officers, placing a greater emphasis on enforcement action to deal with issues such street litter, littering from cars, low level anti-social behaviour and dog fouling, including issuing fixed penalty notices.
The bins were being installed this week and the community protection officers will be in the town this Friday to raise the issues of littering, dog fouling and other environmental problems. A dog walker was recently issued with a fixed penalty notice in the War Memorial Park after allowing their pet to be off-lead in breach of a Public Space Protection Order.
Councillor Roger Jackson, chairman of the district council's leisure and environment committee, said: "I welcome these new bins as an initiative to help our residents and customers to play a role in helping us to become greener in support of our Cleaner, Safer & Greener campaign.
"We can all play a part in improving our recycling rates and to cut down on residual waste, and hopefully these bins will encourage people to think carefully about disposing of their waste and to ensure that the right stuff goes in the right bins."