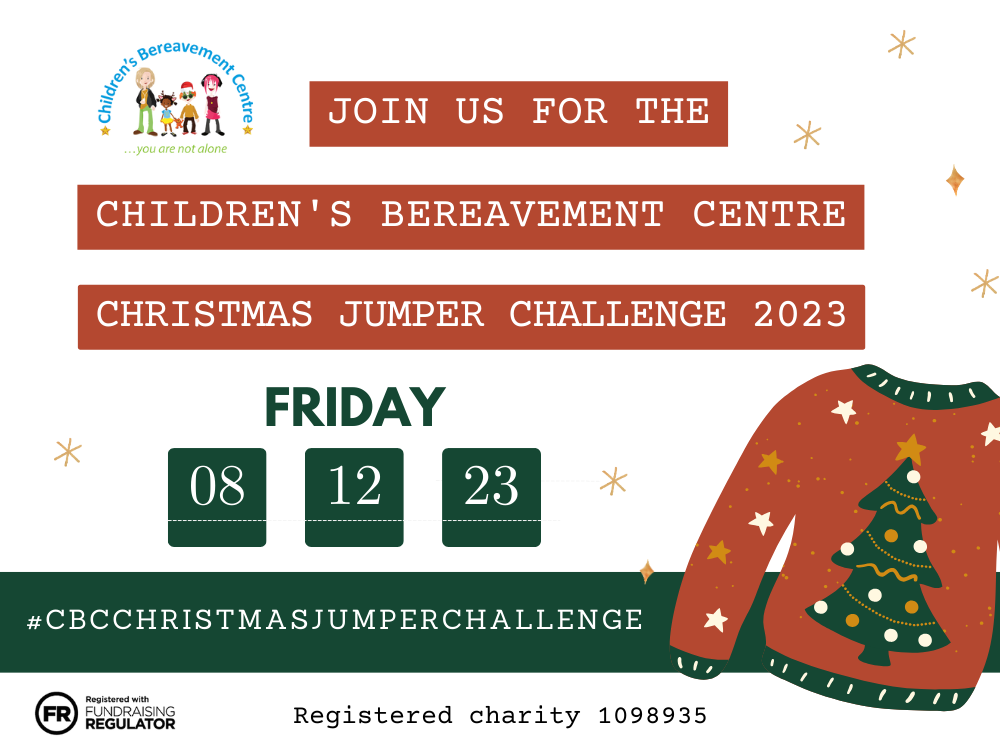 Knit one, drop one, swap one, style one! The Children's Bereavement Centre Christmas Jumper Challenge is live.
It's that time of year, the temperature plummets and the Christmas jumpers are out.
There are a couple of days a year when millions of people get out their seasonal sweaters and raise money for a good cause. The Children's Bereavement Centre CBC Christmas Jumper Challenge is coming up on Friday 8 December, a day where local businesses, schools and groups across Nottinghamshire wear a Christmas jumper and donate £2 to the Children's Bereavement Centre. Last year, the campaign was backed by more than 20 organisations raising a collective raised £3,566.32 for the local charity. The charity are hoping to have to achieve the same this December.
Katie Gibson, fundraising assistant says,
"Campaigns like this are extremely important and have a huge impact here at the charity. This kind of fundraising could help buy vital equipment such as memory books or boxes to enable a child to keep special memories of their loved one this Christmas. It could enable us to provide 1:1 support sessions or other group activities for a child to help build their resilience and confidence to cope now and in the future."
Christmas Jumper Day is one of the most Instagrammable days of the year, however, the charity's message is that it's not essential to buy a new one. Most people do reuse their Christmas jumpers and some even knit their own, but a report by Hubbub in 2019 showed that a third of young adults buy a new Christmas jumper every year. An astonishing 65 million Christmas jumpers are reported to be forgotten or unloved at the back of UK wardrobes, and thousands of them end up in our waste streams. The Children's Bereavement Centre would like to help reduce this enormous amount of festive fashion waste.
As the cost-of-living crisis continues to bite, the team at the Children's Bereavement Centre want to remind people that they can cut the cost of Christmas, go green and help a charity all at the same time. We know that lots of people love to buy a new Christmas jumper and often people want a different one every year.
We'd like to encourage those that can, to donate unwanted Christmas jumpers to the charity so that they can support those who want to buy second-hand. They have launched a campaign to encourage a swap or donation of a jumper. Not only does this to help rehome unwanted jumpers, but also raises money for the charity when people donate for the unloved jumper.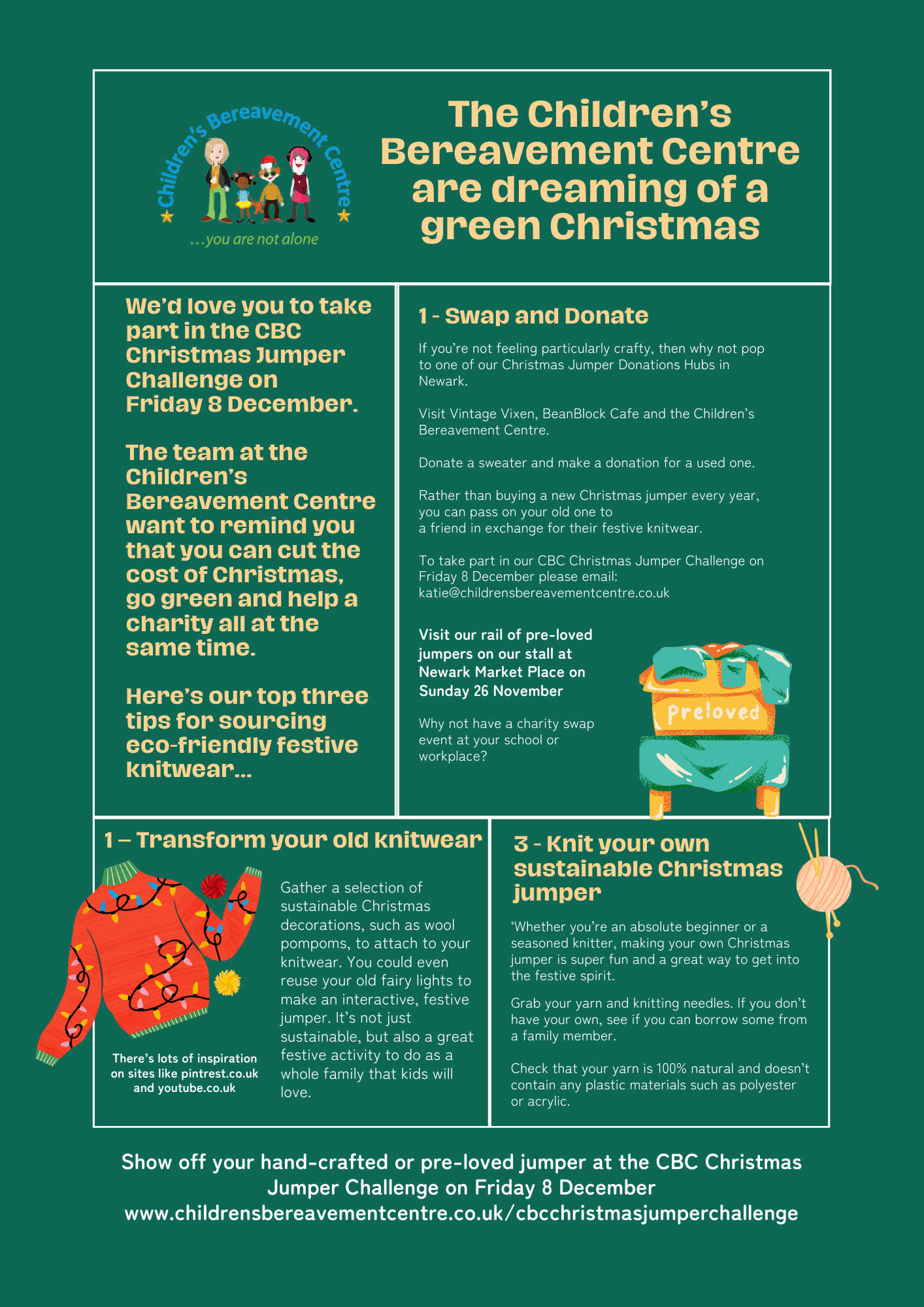 To donate a jumper, visit one of our Christmas Jumper Donation Hubs in Newark at the Children's Bereavement Centre, Vintage Vixen or BeanBlock café. It's easy to donate, just pop your item, into the branded box. These items will be offered to new owners for a donation on Sunday 26 Nov at the Newark Christmas Light Switch on at the CBC stall.
All the money raised supports children and families in our local community, reducing waste and helps those feeling under pressure to buy their children a new Christmas jumper this year.