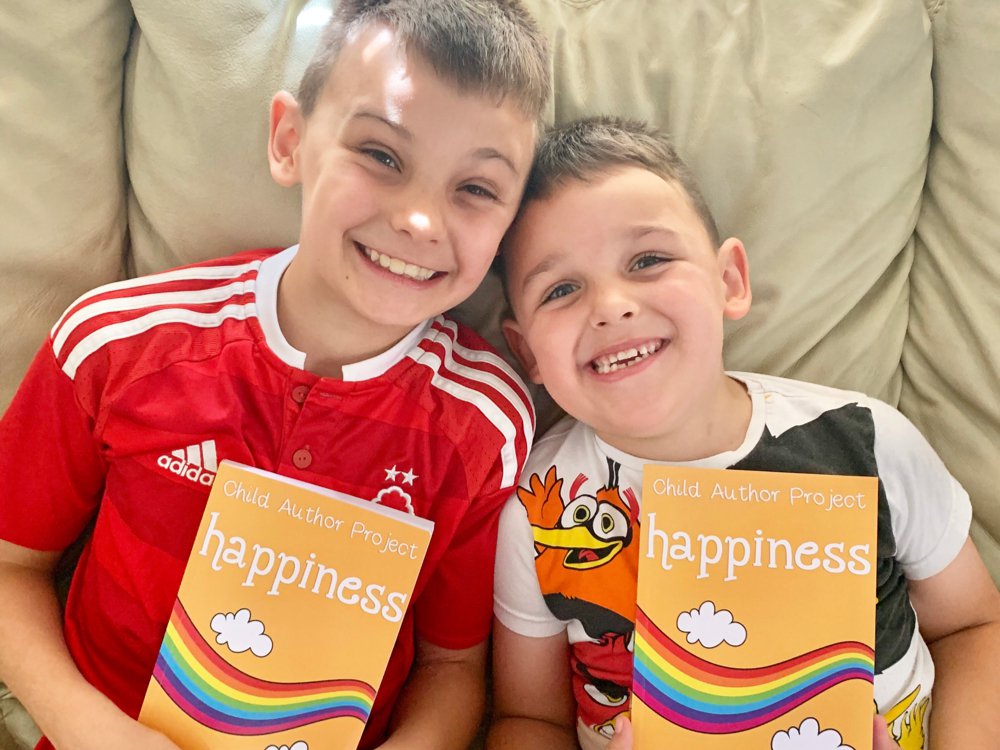 Dylan and Ethan, both from Newark, are now best selling authors after being featured in a book about happiness.
Dylan and Ethan, both primary school pupils in Newark, were delighted to be published in the 'Happiness' book which featured 115 children from across the world writing about what happiness means to them.
The book has recently reached number one on Amazon, and includes a mixture of poems, stories and even a recipe.
The brothers have followed in their mum Laura's footsteps, who is also a published author; "I am extremely proud my boys are involved."
Laura found out about the project through her writing connections and thought it would be ideal for Dylan and Ethan, "I asked them individually what does the word happiness mean to them, using their own words, with no edits or input from me, they shared their words from the heart. I cried why they reached number one!"
The 'Child Author Project' was launched at the beginning of this year by author Jessica Prime and includes submissions from countries such as the USA, Netherlands and Pakistan.
Jessica was inspired by her young daughter to start the project with a view of helping both adults and children understand emotions and mental health, "I wanted to open the door for conversations about emotion - and I think the topic of 'Happiness' was a beautiful one to start with. It allowed children to explore a positive emotion - and allowed adults to see happiness through children's eyes."
The 'Child Author Project; Happiness' book is available online, in paperback or on Amazon Kindle.
Dylan and Ethan, who were aged 8 and 5 when they wrote their pieces, are understandably delighted to have been selected to be involved and look forward to sharing the book with their school friends when they go back in September.