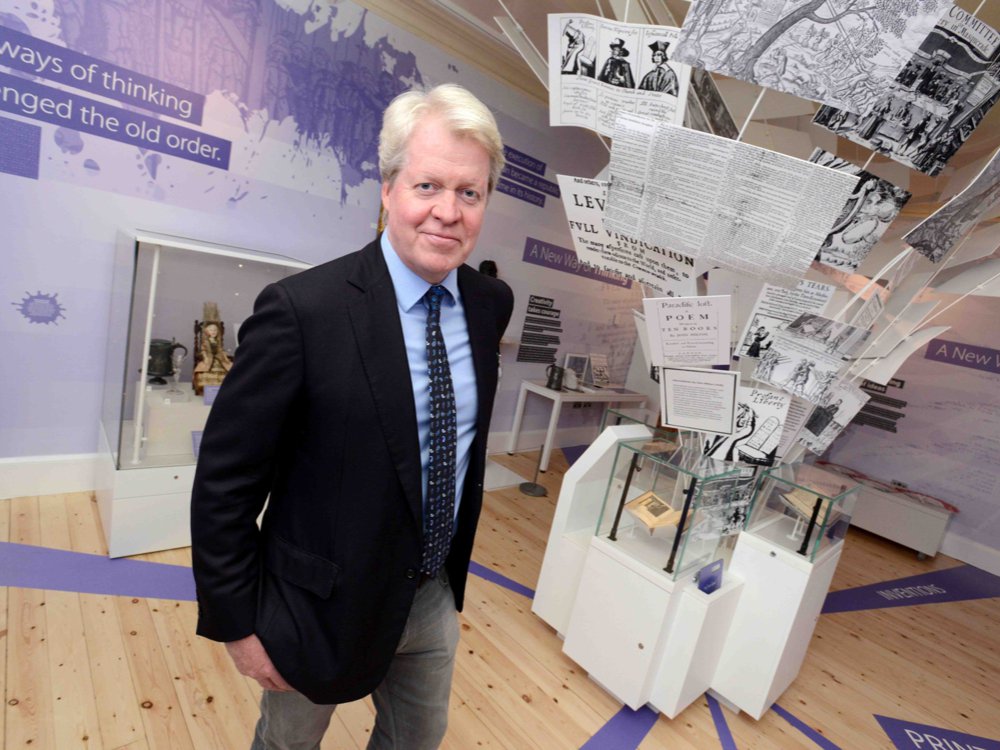 Lord Spencer, brother of Princess Diana and keen historian, got a first look at the new exhibition in Newark earlier this week.
Lord Charles Spencer described the newest exhibition at the National Civil War Centre, on Appletongate, as a 'gem' when it opened earlier this week.
The 'The World Turned Upside Down' exhibition opens to the public on Friday 6th September and shows the chaos and transformation of the country in the during and following the Civil Wars.
Earl Spencer, who has written several books and featured in television programmes about various aspects of the Civil Wars, was one of the first to see the exhibition.
He spoke of the relevance of the time and how it affects politics, equality and everyday life today, "It is the basis of our democracy, everything stems from what happened in the mid 17th century: the power between a king and partliament and also a country being ripped in two, which of course is very relevant now."
Visitors can view Oliver Cromwell's sword and hat, the sash Charles I wore to his execution and even learn the best way to amputate an arm on the battlefield.
Curator and Team Leader of Collections and Exhibitions at the Civil War Centre Glyn Hughes has worked on compiling the display for the past 18 months, and described the response from private collectors and relatives of historical figures as "phenomenal" when asked to lend their artefacts to the project.
"It never fails to amaze me the generosity of people, what they're prepared to do, the lengths they'll go to and the kindness that they show you as a museum, it's really humbling. As a curator, you remember that."
The National Civil War Centre opened in 2015 and has displayed a range of exhibitions, including one on 'Fake News', currently on display on the third floor.
Carys Coulton-Jones is the Business Manager for Heritage, Culture and Visitors at Newark and Sherwood District Council and says that Newark's rich history is something to be proud of, "There are other places that can tell Civil War stories but I think it's important that we tell ours and shout about it."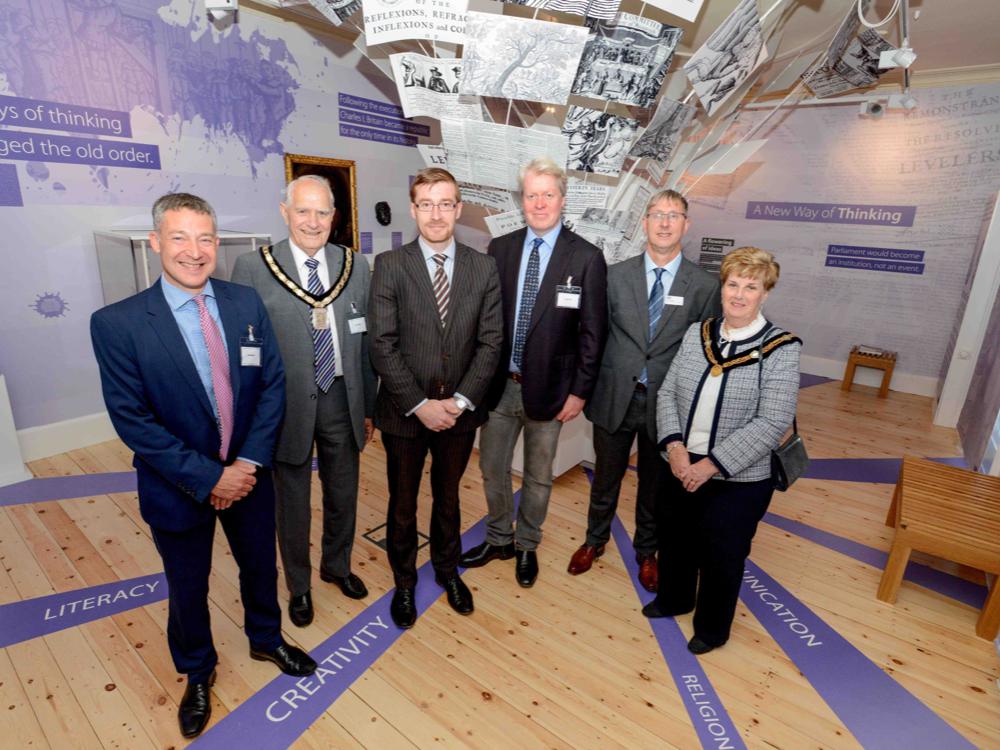 At the opening of the exhibition: CEO of NSDC John Robinson, Chairman of NSDC Councillor Rob Crowe, Leader of NSDC Councillor David Lloyd, Lord Spencer, Curator Glyn Hughes and Councillor Rita Crowe.