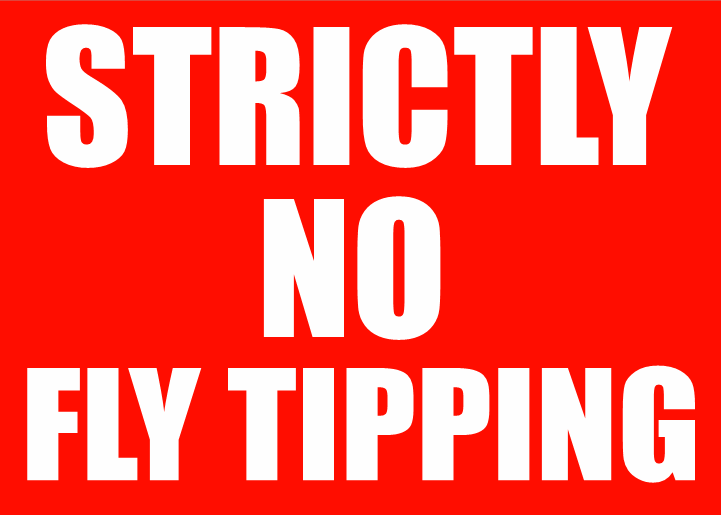 FLY-TIPPERS have today been warned they will pay for their crimes after a man was hit with a £400 penalty for dumping his excess household waste outside a block of flats.
Newark and Sherwood District Council's anti fly-tipping campaign, Not in Newark and Sherwood, has already led to a series of prosecutions and following relaxation of lockdown measures, the campaign will be re-launched to crackdown on even more fly-tipping offenders.
The dumped rubbish – comprising food waste, toy packaging and documents, much of which could have been recycled – was found in Balderton and investigated by Newark and Sherwood District Council's enforcement team.
Documents containing addresses traced the rubbish back to the original owner and following admission to the offence, the resident received a Fly-Tipping Fixed Penalty Notice of £400 under the Environmental Protection Act 1990.
Councillor Roger Jackson, Chairman of Newark and Sherwood District Council's Leisure and Environment Committee, said: "We take fly-tipping very seriously and expect everyone to dispose of their rubbish responsibly. As well as the council's own recycling services and household waste recycling centres, there are plenty of legitimate rubbish removal services that will dispose of your waste legally and responsibly.
"However, only too frequently do we see cases of everyday people, simply looking for a quick way of getting rid of a large amount of waste and attempt to cut corners and flout the law. We are absolutely committed to making the district cleaner, safer and greener and this should be enough of a deterrent to anyone who considers fly-tipping.
"In the last year, we have seen a number of successful prosecutions for fly-tipping offences and we will always seek the toughest punishments possible where the evidence supports a prosecution. Not only is fly-tipping harmful to the community and the environment, it results in a considerable cost to the public purse to clear up."
Removing fly-tips costs the taxpayer £55,000 annually. Since April 2020, 1,429 fly-tips have been removed by the District Council with a total weight of 372.48 tonnes - almost the same weight as 75 elephants.
If paying someone else to remove your rubbish, the District Council advises residents to always check for a valid waste carrier's licence which can be done easily on the Environment Agency website.
If someone offers to remove your waste you must make sure that they have the appropriate licenses to remove it so it will be disposed of responsibly. If you use anybody else, you run the risk of waste being fly-tipped and it will be your responsibility.
You can also use the District Council's bulky waste collection service for which there is a small charge, or for larger quantities the Council can provide you with an individual quote. For bulky waste go to http://www.newark-sherwooddc.gov.uk/bulky/ or electrical waste http://www.newark-sherwooddc.gov.uk/wasteandrecycling/electricalwaste/
Report fly-tipping to Newark and Sherwood District Council here: https://www.newark-sherwooddc.gov.uk/transactions/report/