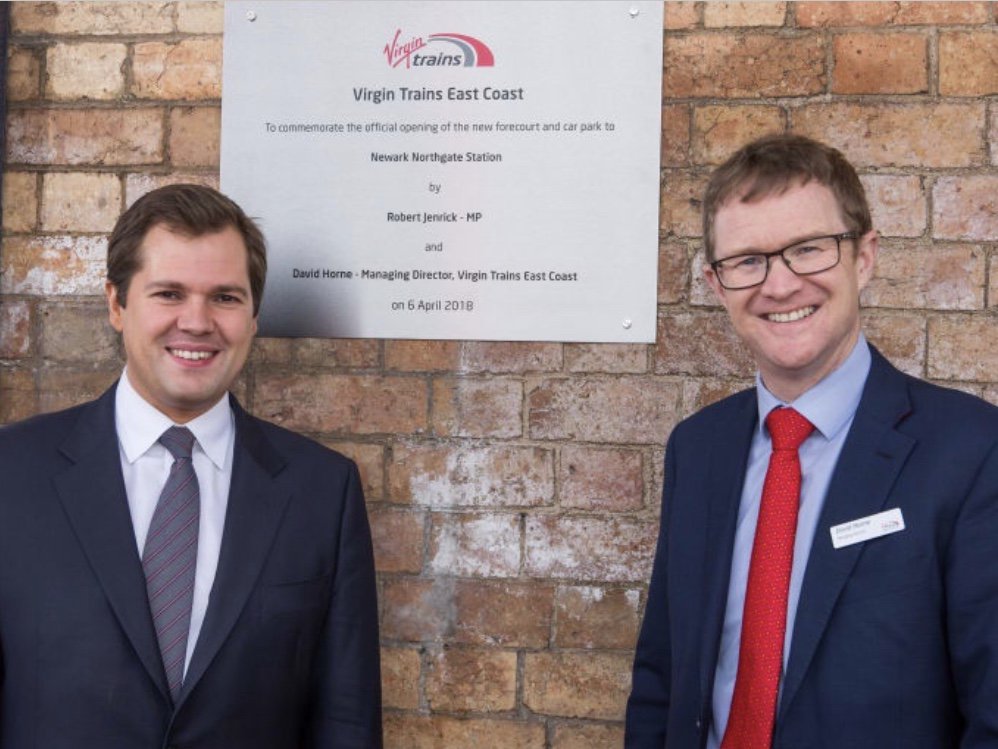 Virgin Trains has today revealed a new forecourt at Newark Northgate which represents the latest stage of a £1.2M project to improve the station.
Robert Jenrick, MP for Newark and David Horne, Managing Director for Virgin Trains on the east coast, revealed the plaque marking the opening of the enhanced station front.
Virgin Trains, which operates Newark station on its east coast route, has delivered a series of upgrades, improving access and easing congestion at the station during peak hours. Latest changes include introducing a new bus stop, relocating the entrance to the NCP cark park, short stay car park and moving the taxi rank to alleviate traffic at the station and allow better pedestrian access.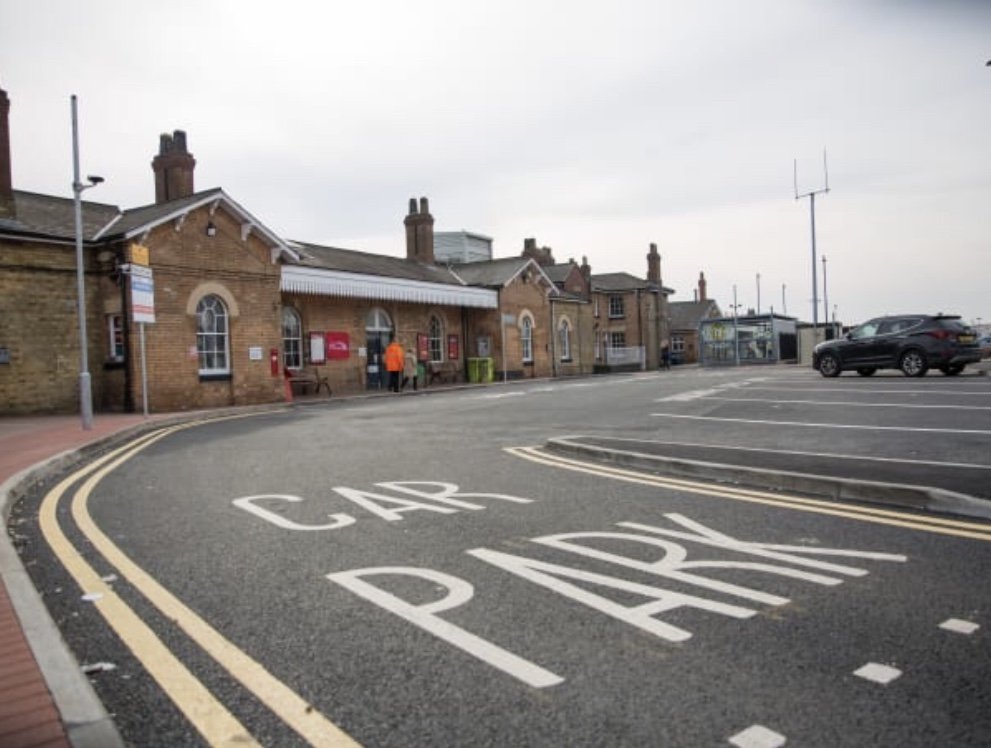 The train operator has also spent over half a million pounds on WiFi, updating the waiting room and the new Cycle Hub since taking over the franchise. Initial feedback has been positive as customers begin to use the new facilities.
This is part of Virgin Trains' £140M investment into the east coast franchise helping to provide a boost to local economies and increasing customer satisfaction.
Robert Jenrick, MP for Newark said: "Newark Northgate and the access it gives local people and businesses to the rest of the UK is at the heart of our local economy. I'm delighted it has been renovated and improved. The new look to the forecourt is a great improvement and makes the station more convenient and accessible for many travelers. I've already heard many positive comments and hope it will lead to more passengers using Northgate."
David Horne, Managing Director for Virgin Trains on the east coast said: "We're delighted with the revamped station front and proud of the time and money spent making journeys better. Newark Northgate is a very busy station and that's why we've invested £1.2M into improving customer facilities. The feedback has been overwhelmingly positive and we would like to thank our customers for remaining patient during the works."