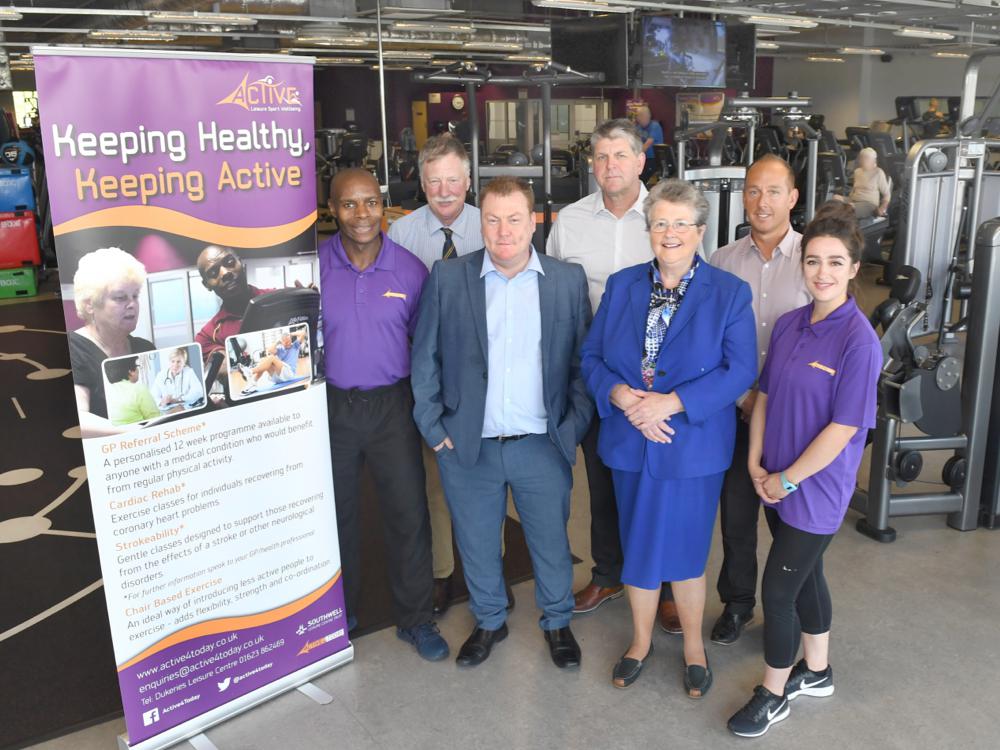 Back Left to right- Cllr Roger Jackson, Andy Hardy ( Newark & Sherwood District Council) and Martin Picker ( Active4today). Front Left to right- Care leaver campaigner, Terry Galloway, Nottinghamshire County Councillor
Care leavers in the Nottinghamshire area will now be eligible for free memberships for their local, council-run leisure centres.
This latest 'Local Offer' stems from the close work of the County Council with care leavers, as well as seven other district councils. Young people exiting the care system will now be able to use the gym, swimming facilities and fitness classes for free at their local leisure centre.
This latest offer aims to improve health, boost confidence and mental health while giving care leavers the chance to try out new activities and meet new people. Individuals can apply for a free pass to access council-run leisure centres up until their 25th birthday.

Councillor Philip Owen, chairman of the Children and Young People's Services, at Nottinghamshire County Council said: "It is a big step for young people when they move out of care and start living on their own or with others. They deserve the best support possible both practical and emotional.

"I'm delighted that the councils across Nottinghamshire have worked so closely on this latest addition to the Local Offer which will help to give care leavers free access to leisure facilities via a year-long membership which can renewed every year until they turn 25 years old."
Newark & Sherwood District council chairman of leisure and environment committee, Councillor Roger Jackson, said: "Physical activity has a tremendously positive impact on emotional and physical wellbeing so this really is a fantastic initiative.
"Young people who have been in care might not have been able to readily access opportunities like these and may face significant barriers to taking part in regular physical activity. We hope the free leisure offer will empower care leavers in the district to lead more active, healthy lives and develop new skills through physical activity."
For more information then please contact your Personal Adviser or if you are aged 21 – 24 years old then contact Nottinghamshire County Council's 21Plus Team at 21Plus@nottscc.gov.uk or 0115 804 4154

Further details can be found at the Notts Help yourself website https://www.nottshelpyourself.org.uk/