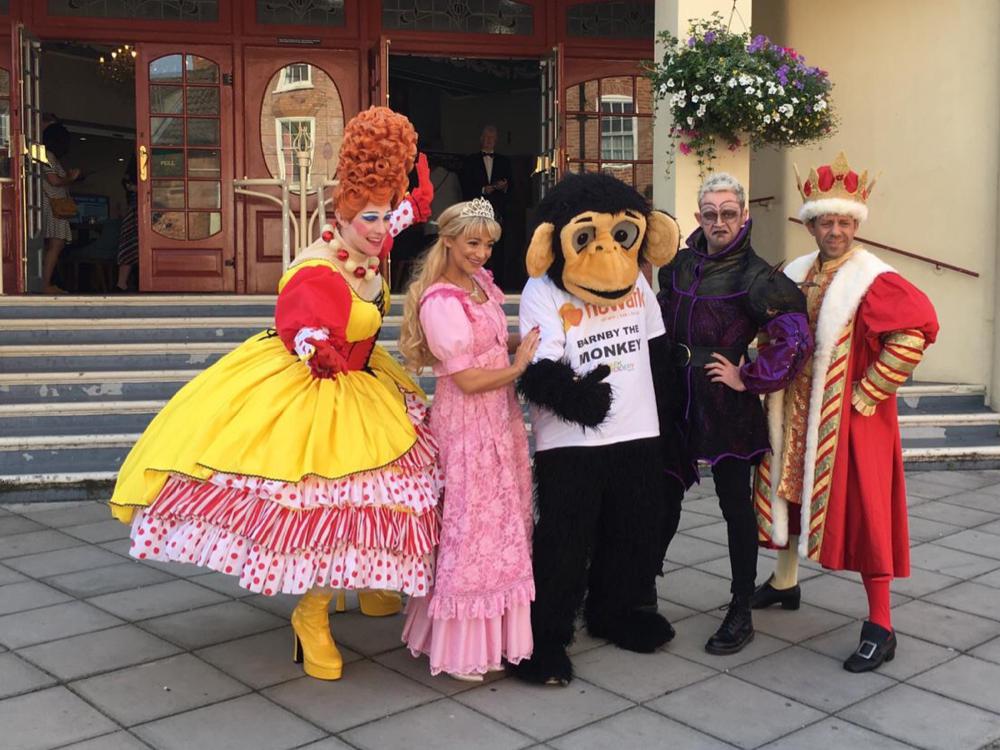 Newark shoppers may have been confused this morning, as they witnessed this years pantomime cast causing mayhem all over town.
A Dame, a King, a Princess and a Baddie may have interrupted your shopping today, whilst they were out getting to know Newark locals ahead of this years Panto of 'Sleeping Beauty'.
You may have also had a run in with Barnby the Monkey, as he helped himself to banana sweets and fruit on his way around town.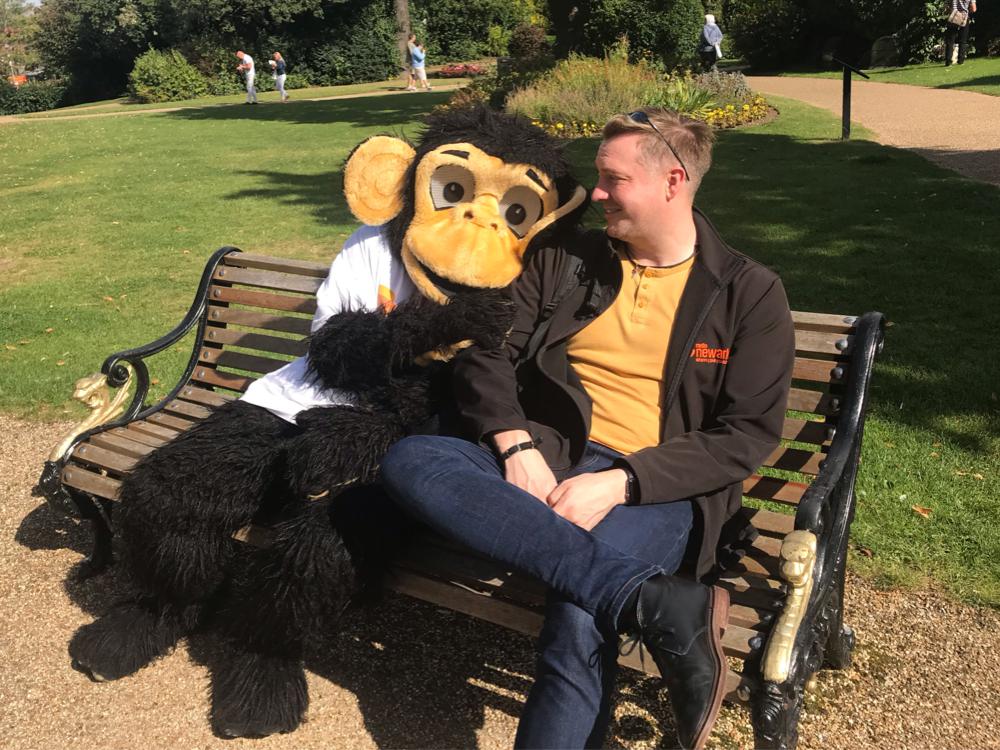 The cast spent time in local businesses and enjoyed a trip to Newark Castle, with King Hugo feeling right at home in the regal setting.
Nick Cochrane, who will be performing as King Hugo during this years production, shared: "I've been to Newark once before to pick up some furniture and a dog. I'm not sure about the dog actually, I might be getting my geography wrong there.
It's very nice and quaint compared to where I'm from, in the big city. I like this Robin Hood type thing you've got going on here."
King Hugo is a change from Nick's usual role, he said: "I generally play the comic, I'm usually running around, tripping up and trying to make the kids laugh. I started as the prince, but I grew out of that because it started to get a bit embarrassing."
Nick is passionate about the theatre and keeping involved. He shared: "It's the only time in the calendar when our theatres are full. If you can get the kids into wanting to go to the theatre, either as a performer or a techy or just as an audience member - then that's what it's about for me."
Sharing the stage with Nick, will be pantomime veteran Dan Westwood. Taking on the role as this years baddie, Grunge, Dan is also enjoying a change from his usual character. He shared: ""I'm evil this year, I'm normally quite a good character.
It's fun to get stuck into mischief and the louder people boo the better. I'm an upbeat kind of person but when you're tired and having a bad day it adds to the evilness of the character. I've done evil in a few other productions, they're the better characters, so the more twisted the better."
As Dame Nanny Annie started to struggle in her platform heels, the cast headed back to their dressing rooms at the theatre. They had succeeded in sharing as much Christmas cheer as possible on a sunny Saturday in September.
The pantomime will be opening on December 12th at Newark's Palace Theatre, and promises to be a 'full of stunning scenery, sparkling costumes, hilarious slapstick and bags of panto magic.'
Tickets can be purchased from www.palacenewarktickets.com.