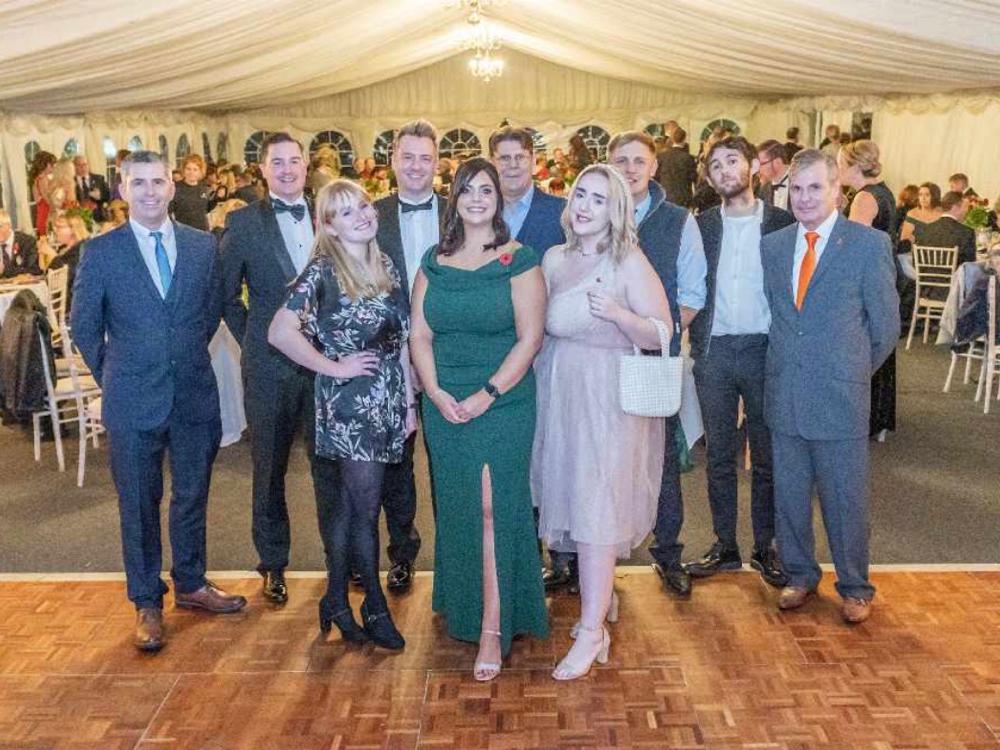 Some of the Radio Newark team at The Community Awards last year. Photo: Theresa Martin
Radio Newark directors and volunteers have thanked the community for their support as the station is granted another five year licence to broadcast.
The community radio station is ran by 18 volunteers working on a range of daytime and specialist programming as well as coverage of local news and sport.
Phil Johnson, director and drive-time presenter, has been with the station from the start: "It's been a roller-coaster of a ride for everyone involved. We've had our ups and downs of course but through it all the unwavering support we've had from so many organisations and individuals has ensured we've achieved what we set out to do and created a station which is truly at the heart of the community.
Radio Newark, which started broadcasting from purpose-built studios at Barnby Road Academy in 2014, has covered various events including Newark Show, the Tour of Britain, Newark's Christmas lights switch on and hosted the Community Awards last year.
Former Newark mayor Tony Roberts was appointed managing director of the Radio Newark 107.8FM last year, "Spurred on by the news of the second five-year license, which comes at what is for all of us such an unsettled time, it's great to have a brighter future on which to focus."
He continued, "The directors are already exploring different ways to build on past successes by working even more closely with the community, especially where local schools and families are concerned."
"I'm immensely proud to have been part of what's been achieved so far and, along with everyone else involved, I look forward to helping to build on that success in the years ahead."