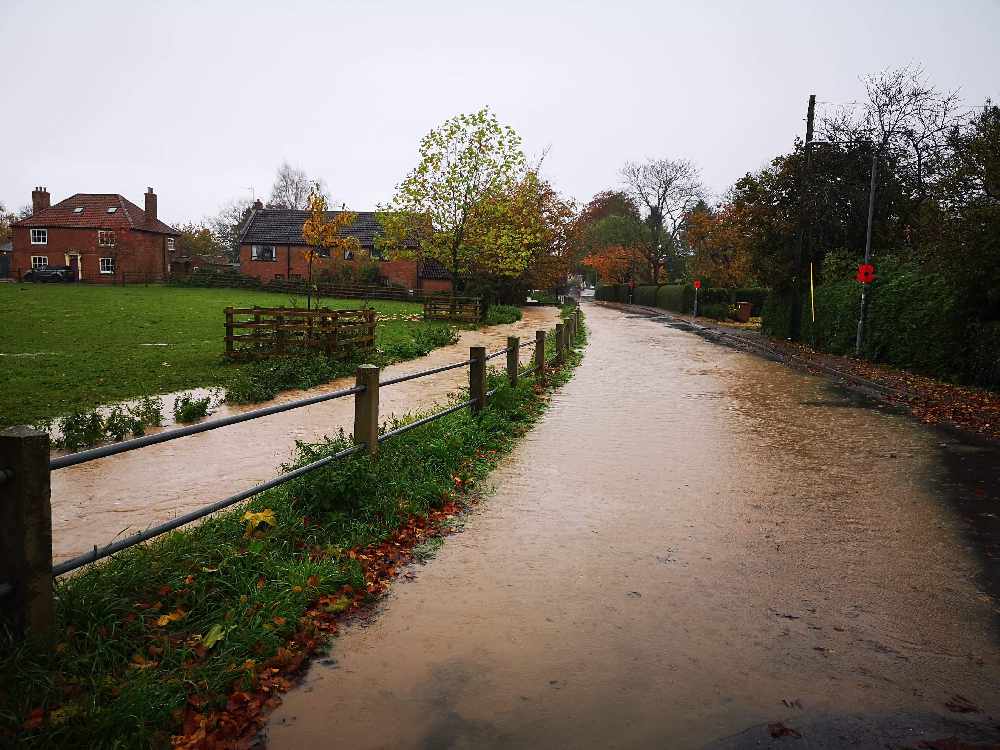 Travel disruption and upset to homeowners following flooding across the County
Heavy persistent rain is causing issues across Newark and Lincolnshire this afternoon as saturated ground no longer absorbs water.
Properties in Egmanton outside Newark are currently flooded and residents are reporting parts of the village impassable.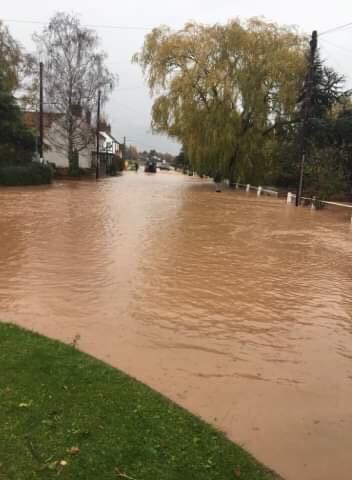 Photo credit - Sally White
Residents of Sutton on Trent are also reporting that parts of the village are becoming impassible.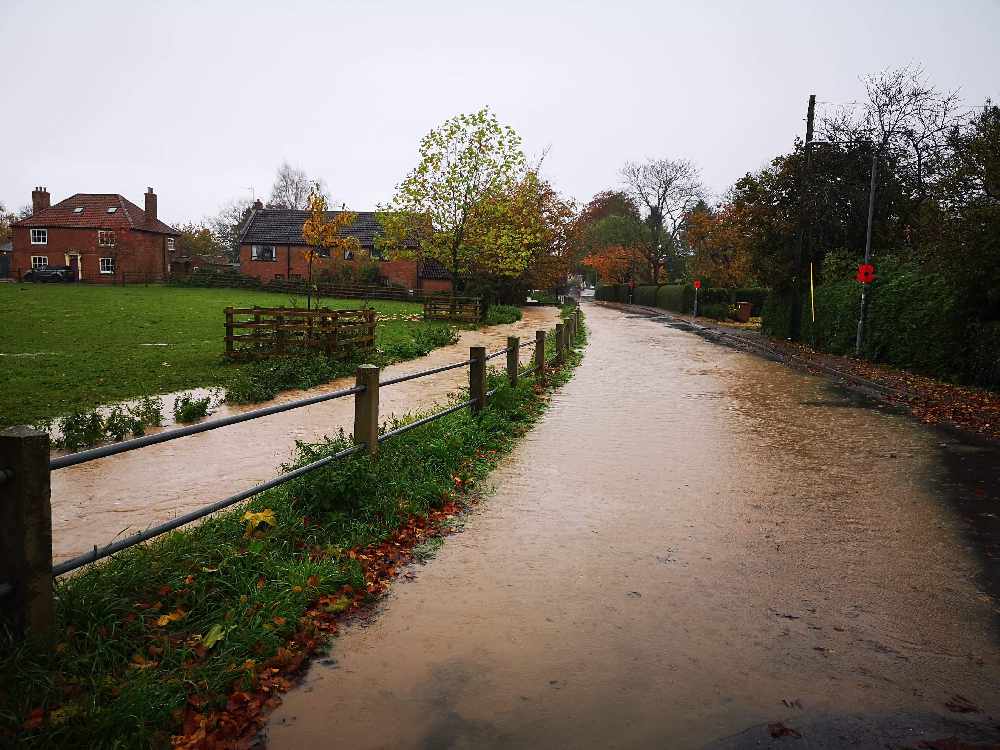 Further problems have been caused those travelling on the roads and rail.
The A1 Northbound is currently closed from North Muskham to Markham Moor due to flooding with Highways England official on scene attempting to re-open the road as soon as possible.
Listeners are reporting that the A617 is closed between the Lockwell Hill (A617/A614 junction) roundabout and Rainworth bypass due to flooding, and London North Eastern Railway are reporting on going cancellations and delays following flooding In Worksop, Sheffield and a power failure on the Southbound line between Newark Northgate and Grantham.
This travelling may use other operators and expect cancellations throughout the day.
Rain is expected to ease off later in the day but more forecast for the weekend.
At lunchtime The Dovecote Inn at Laxton also reported they would be closed for food today but remain open for drinks.
Video - The Dovecote Inn, Laxton