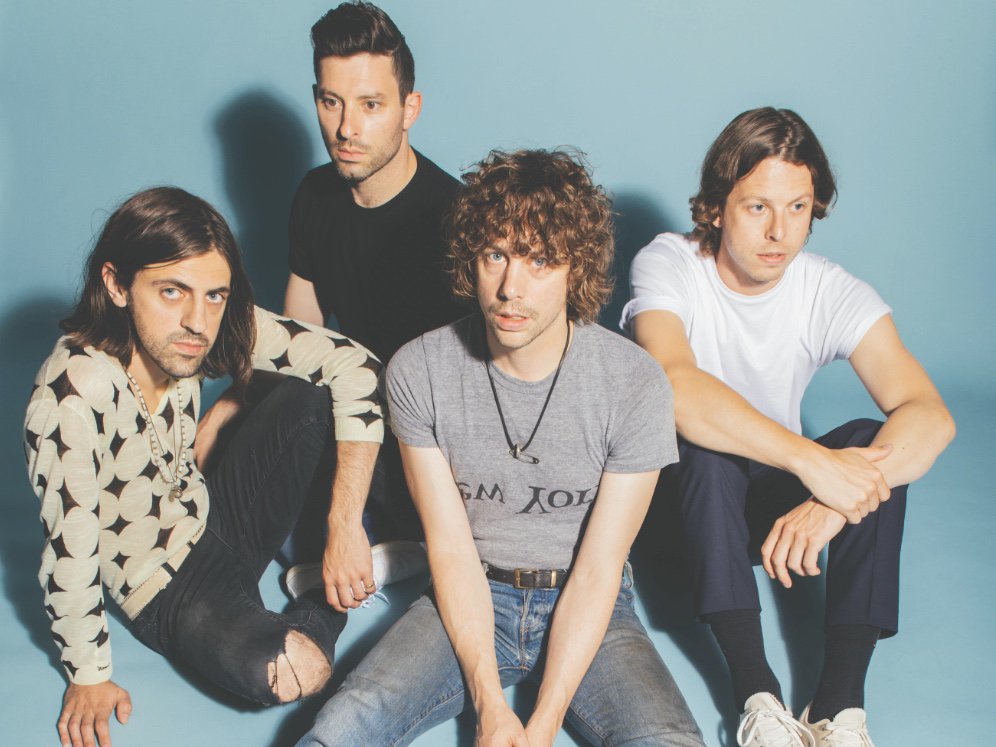 Newark Festival is thrilled to announce that iconic rock band Razorlight will this year headline the Saturday of Newark's eagerly awaited three-day summer event.
The band will be performing all their hits and will be joined at the Festival by very special guests Lightning Seeds and The Feeling. To have three bands of such standing on the same night is an absolute blast for Newark and means that the Saturday night will be the best Newark has seen!
Razorlight are an English indie rock band formed in London in 2002 by lead singer and guitarist Johnny Borrell. They quickly became one of the most compelling, maverick guitar bands to have emerged out of the UK, selling four million albums. Their debut album, Up All Night, was released in the UK in 2004, followed by the No1 album Razorlight in 2006. The band have released hit after hit, including Somewhere Else, In the Morning, America, Golden Touch and Wire to Wire. Razorlight have gone on to play sold out arena tours, headline festivals and supporting both the Rolling Stones and U2 on global tours.
Lightning Seeds are a hugely respected English rock band formed in Liverpool in 1989 by Ian Broudie (lead vocals, guitarist and producer). Originally a studio-based solo project for Broudie, the Lightning Seeds expanded into a touring band, experiencing huge success throughout the 1990s. They are particularly known for their single Three Lions, the fondly revered collaboration withDavid Baddiel and Frank Skinner which reached Number One in the UK in 1996 and 1998. The single once again reached the top spot in the UK in 2018 as football fever took hold of the nation. Other top hits include Lucky You, What If..., You Showed Me and Sugar-Coated Iceberg.
The Feeling will add to the evening with their huge set of terrific hits, including Never Be Lonely, Sewnand I Thought It was Over. The band first burst onto the scene in 2006 with their debut Top 10 UK hitSewn. The band's debut album, Twelve Stops And Home, followed in June 2006. In 2008 the band released their No1 second album Join With Us, which bagged them another big hit in I Thought It Was Over. Further albums followed in 2011 (Together We Were Made), 2013 (Boy Cried Wolf) and 2016 (The Feeling). After a brief hiatus, their 12 Years and Home Tour marked the band's triumphant return in late 2018.
The whole weekend for Newark Festival promises to be the best yet – with the recently announced Friday night being an incredible pop and dance lineup. With chart favourites Sigma, whose hits include Changingft. Paloma Faith, Glitterball ft Ella Henderson and Higher ft Labrinth. Along with Becky Hill, whose hits include Back & Forth with MK and Jonas Blue and Gecko (Overdrive) with Oliver Heldens.
Details and line-up for Sunday 16 June will be announced shortly – the free family fun day will be returning due to popular demand.
Liz Doogan-Hobbs MBE, CEO of LHG Live, organizers of Newark Festival said "What a treat we have in store for festival goers this year! Razorlight, Lightning Seeds and The Feeling... a true night of the best of indie rock music with many many hits between them and you can be sure this incredible line-up really will rock Newark! Be sure to join us and buy your tickets soon – we cannot wait to see you there!"
Early Bird Tickets for Newark Festival, which takes place at Riverside Park, Newark from 14 June until 16 June 2019 are now on sale from www.newarkfestival.co.uk