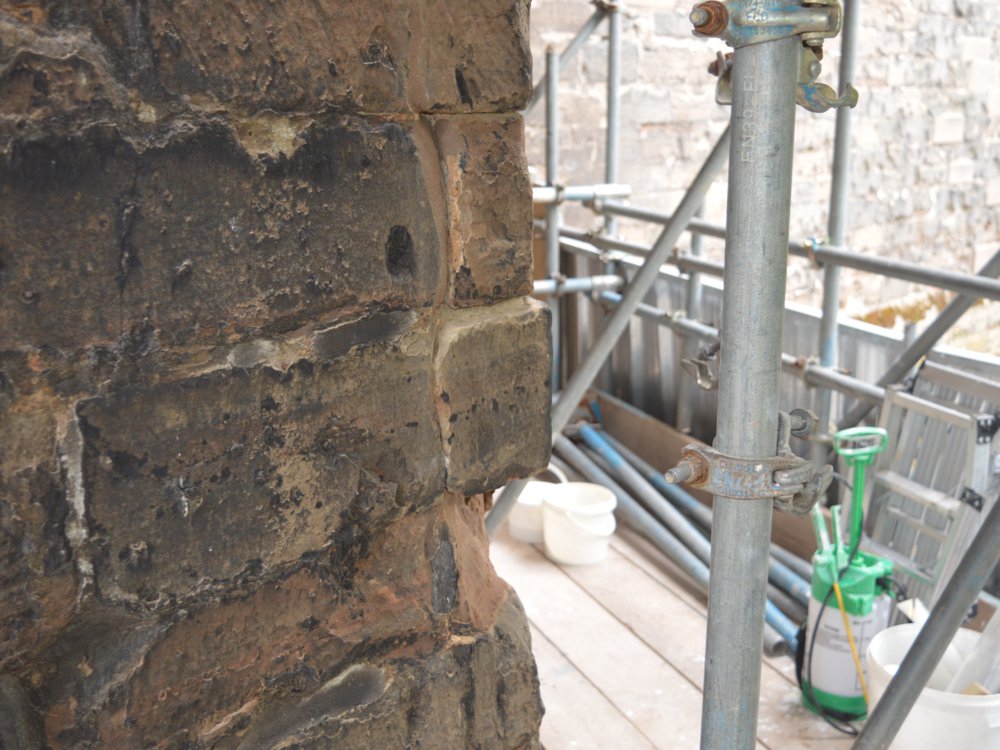 Some of the repair work taking place at Newark Castle this week.
Expert contractors have been called in to fix a crack, which was found last month, in the central tower of Newark Castle.
Whilst the crack was deemed not a risk to the stability of the grade I listed building, Newark and Sherwood District Council have hired specialist building conservation company Skillingtons.
The engineers will replace some of the damaged stones and fill in the cracks with mortar that resembles what is already there. Repair work of this type is typical with buildings as old as Newark Castle and the structure is monitored to ensure these issues are dealt with quickly.
The work on the 12th Century building is expected to be completed by the weekend.
Keith Girling, deputy leader of Newark and Sherwood District Council spoke of the importance of the castle to the town, "It is vitally important to get these repairs right and the council takes its responsibility of the Castle very seriously.
"Newark Castle has stood guarding the River Trent for 900 years and Newark and Sherwood District Council will work hard to ensure it stands for 900 more."
Newark and Sherwood District Council continue to monitor the condition of the ancient monument and have committed to carry out repairs where necessary.