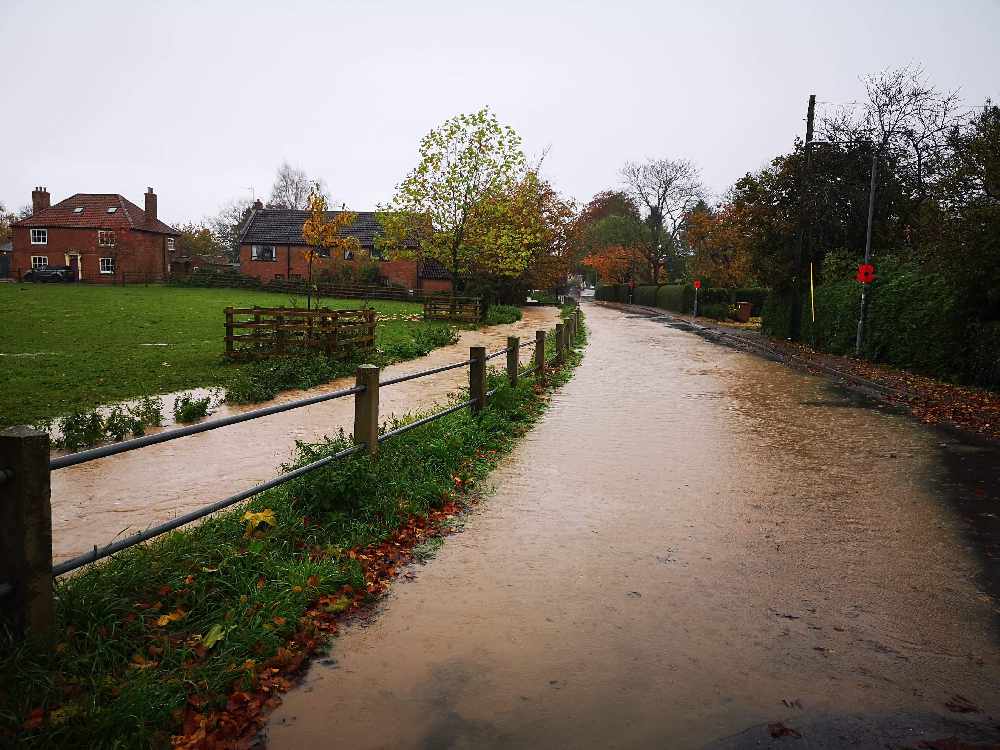 Flooding has caused major issues around Newark over the past few weeks.
Whilst major travel disruptions were caused in Newark as a result of the heavy rain last week, there are warnings of longer term impacts from the farming community.
A livestock farmer from Edingley, near Southwell, David Brown told Radio Newark that it's the wettest he's ever seen, "I'm in my sixties, and I've never known it as wet as this. We're on the top of a hill, and the ground is so absolutely sodden that we can hardly walk across it, let alone take a tractor across."
Whilst farmers are known for moaning about the weather, he says many struggled with having such a long wet spell.
David Brown speaks about farmers' relationship to the weather.
Andrew Ward, an arable farmer from Leadenham near Newark said he's had to abandon the setting of autumn crops due constant rainfall and is now waiting for drier ground in the new year to begin working the land again.
He keeps a weather diary and has compared the past couple of months to previous years, " In the past six weeks there's been roughly 320ml of rain, which is well over the normal rain we'd expect in six months, not six weeks."
Another issue is the vegetables and crops that are currently well overdue for harvest but remain in the ground as machinery is unable to move over the soggy soil, such as potatoes and sugar beet.
Andrew supplies the British Sugar factory at Newark, "We have struggled to get sugar beet lifted on the heavy ground, we forced it and we've made a mess of the soil and damaged it to a degree because Newark factory was on the verge of closing one weekend because it couldn't get enough sugar beet through the system."
A farm east of Lincoln has been in the national news over the past week, for being accessible only by boat. This is Andrew's cousin who now has a long wait for the water to drain away and land to recover.
Just been with my cousin Joe and my godson @Henry_Ward91 in a boat across the floods to their yard near Lincoln. Unbelievable damage to the soil and wildlife. 🤦‍♂️😢 pic.twitter.com/mxidxR8VUH

— Andrew Ward 🇬🇧🚜 (@wheat_daddy) November 12, 2019
With many farms in similar situations, although perhaps not as extreme, it's reassuring to know that there are support networks out there. Andrew runs Forage Aid, a charity that helps farmers affected by severe weather events with animal bedding, feed and transportation, which is donated by other farmers and organisations.
He's already helping farms in the Yorkshire Dales affected by severe rain earlier this year and is on standby to help those who need assistance in the East Midlands, "It's a waiting game to see what water comes from the hills into the rivers."
And many others will be waiting to see what can be salvaged from this year's farming calendar.