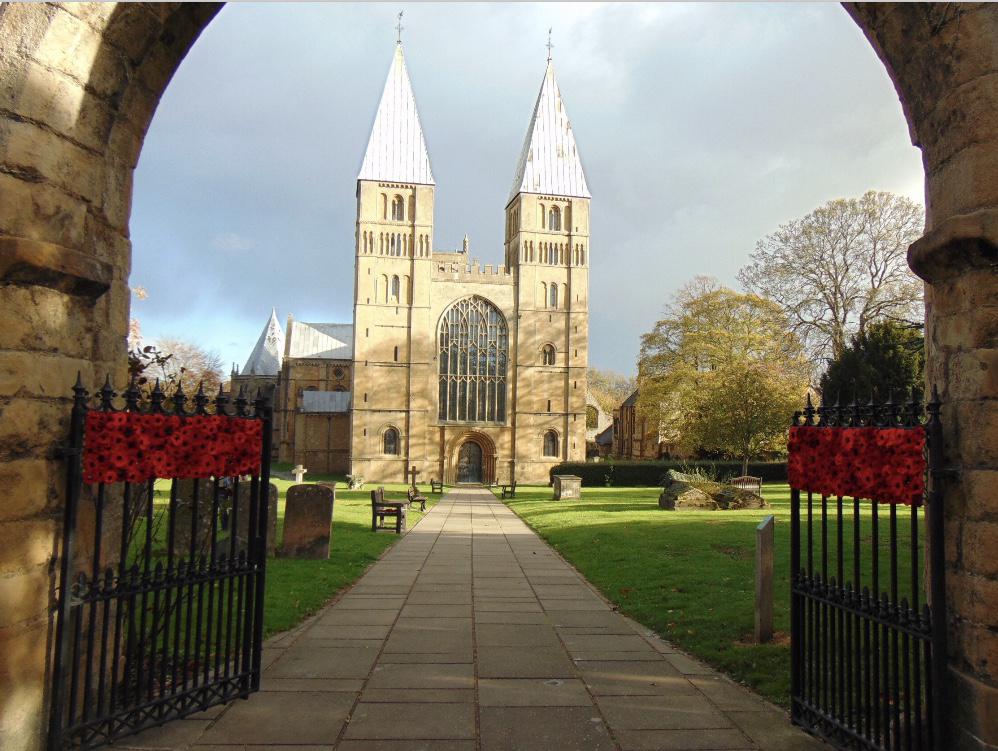 Following 2017's successful yarn bombing in Southwell Town Centre, plans were made for a project which would commemorate the end of the First World War and recognise the sacrifice made by so many Southwell men and their families during the conflict.
Inspired by the book "Southwell At War 1914 – 1919" (Canon Michael Austin, Lance Wright and Mike Kirton) Sue Rodgers and her band of covert crafters spent the summer creating bollard covers in Sherwood Forresters Green, each bearing the name of a man (or boy) with a Southwell connection who fought in WW1.
The town yarn bombing took place early on Saturday 27thOctober, with further tributes being placed in the grounds of Southwell Minster on the afternoon of Sunday 28thOctober. These will all remain in place until after Armistice Day.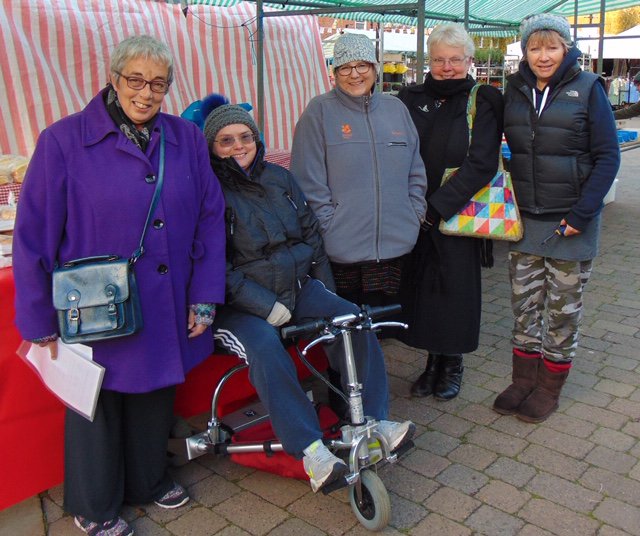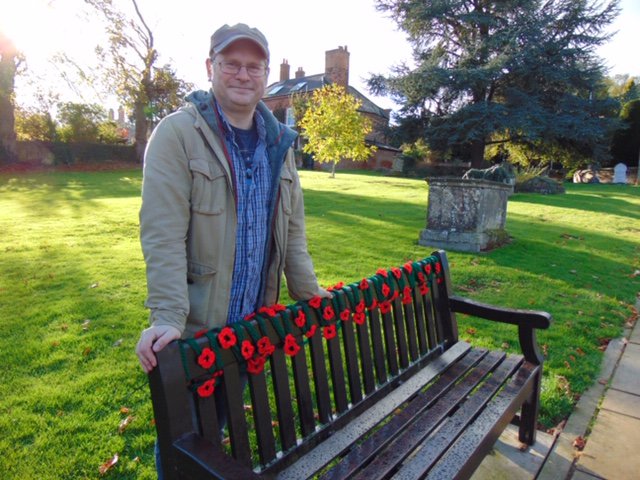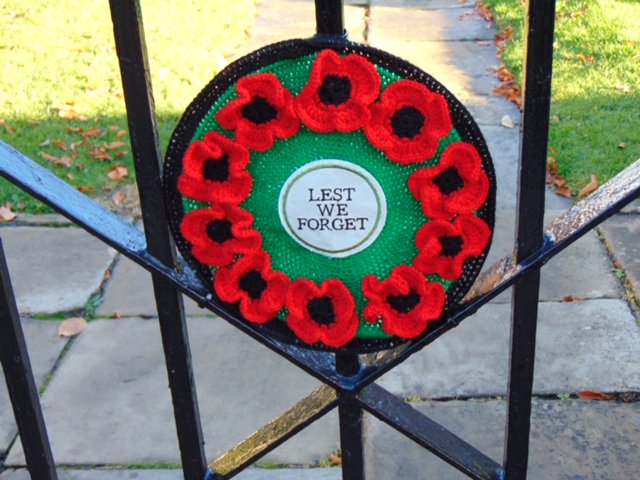 A list of all the tributes is available from the library for a donation. There is also a special FREE event at the library on Saturday 3rdNovember from 9:30 to 3pm which will include:
Poppy Yarn Bomb fundraising stall
Display of WW1 artefacts
Burgage Manor as WW1 hospital
Free Poppy-making and medal-making activities for children
WW1 photographic displays
Local history books to buy
Funds raised from the yarn bombing will be shared equally between the British Legion and the upkeep of Southwell's War memorials – a link to their Just Giving page is shown below:
https://www.justgiving.com/crowdfunding/thelostsonsofsouthwell
The project has been supported by:
Nottinghamshire County Council 'Trent to Trenches' Fund
Newark & Sherwood District Council
Southwell Town Council
Sewing-Online.com