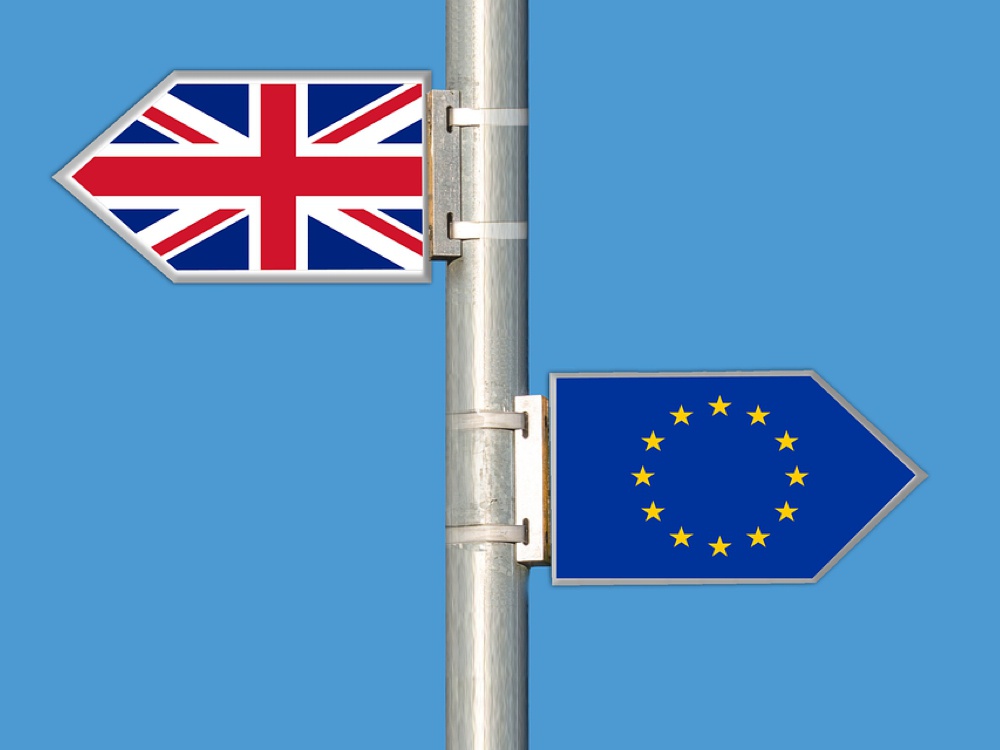 The Brexit Party has won the most votes in the European Elections in the Newark and Sherwood District area of the East Midlands Region.
The party, led by Nigel Farage, won 13,406 votes, with the Liberal Democrats coming second with 5,626.
Turnout in the area was 36.64% with 32,553 votes being cast, including 207 spoiled ballot papers.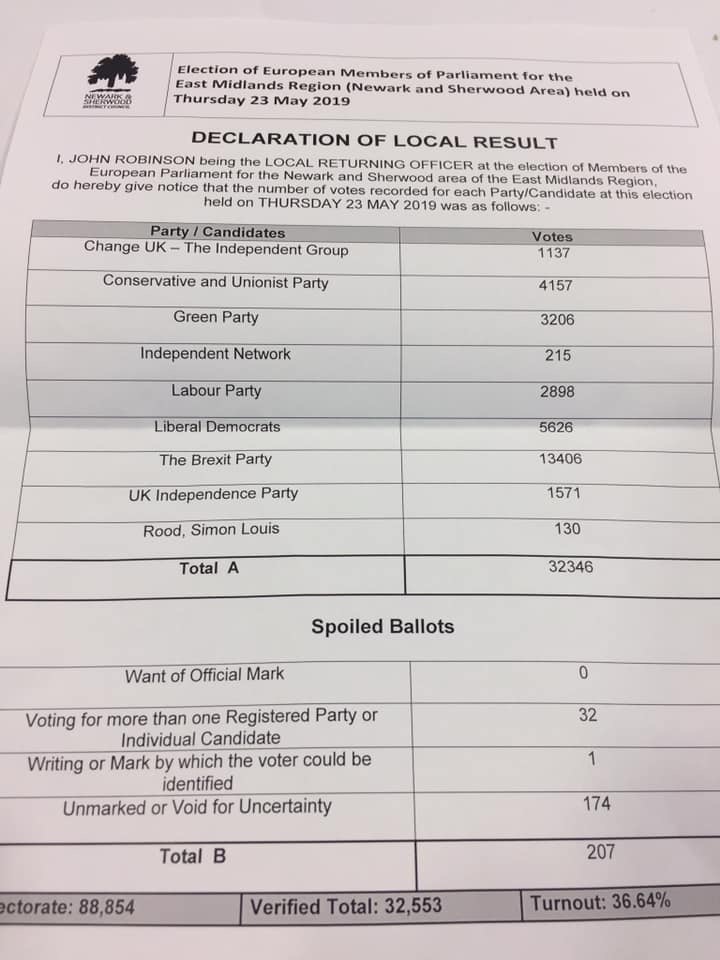 The overall result for the East Midlands, which includes 40 regions, are 3 seats for The Brexit Party with 38% share of total vote, 1 seat for the Liberal Democrat's - 17% share of the vote and 1 seat for Labour with 14% of the overall vote.
In the East Midlands, The Brexit Party came out top in regions including Lincoln, Mansfield, Gedling, Broxtowe and Newark & Sherwood.
Nottingham and Leicester were key Labour victories and Rushcliffe was a majority for the Liberal Democrats.
The MEPs elected are:
Annunziata Rees-Mogg (Brexit Party)
Jonathan Bullock (Brexit Party)
Bill Newton Dunn (Lib Dems)
Rory Palmer (Labour)
Matthew Patten (Brexit Party)