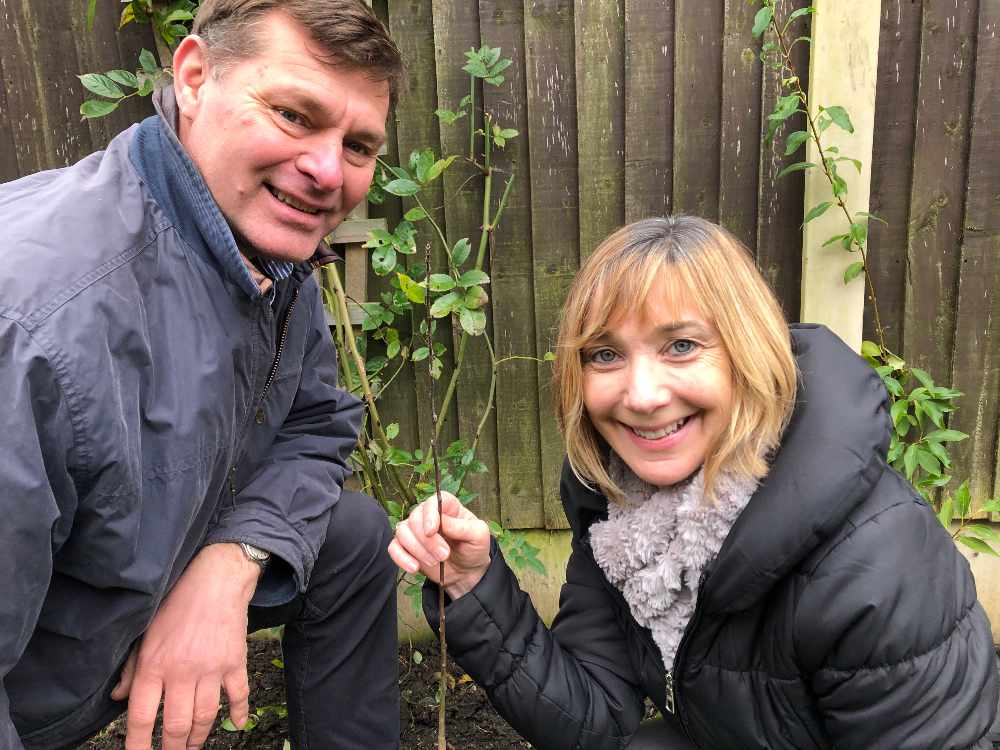 Residents Martin and Vanessa Watkins picked up one of the trees from Sconce and Devon Park
Hundreds of residents across Newark and Sherwood have joined a scheme to plant over 3,000 trees across the district.
The trees were obtained through Newark and Sherwood District Council's free tree initiative that launched last month, which allowed residents to pick up their own free Rowan or Crab Apple Trees.
The scheme was announced as part of the council's plan to promote and enhance the natural environment, and resulted in 1,100 trees being picked up from Newark's Sconce and Devon Park in Newark and 330 from Vicar Water Country Park in Clipstone.
Two more sessions have been organised this Saturday (November 30) in which residents, who have registered for the free trees, can pick them up from the War Memorial Park, Southwell 10.30am to 1pm, and Yew Tree Road Park, Ollerton 10.30am to 1pm.
Phil Beard, council business manager for parks and open spaces, said: "We have been overwhelmed by the show of support for this scheme and look forward to our residents helping to make our communities more attractive, greener places to live.
"Trees are vital in the fight against climate change. They help to improve the quality of our air, cool the warming planet, reduce flood risks as well as absorb carbon dioxide from the atmosphere. By increasing the number of trees in the district, we are also assisting the government in meeting its crucial target of planting 11 million trees between now and 2022."