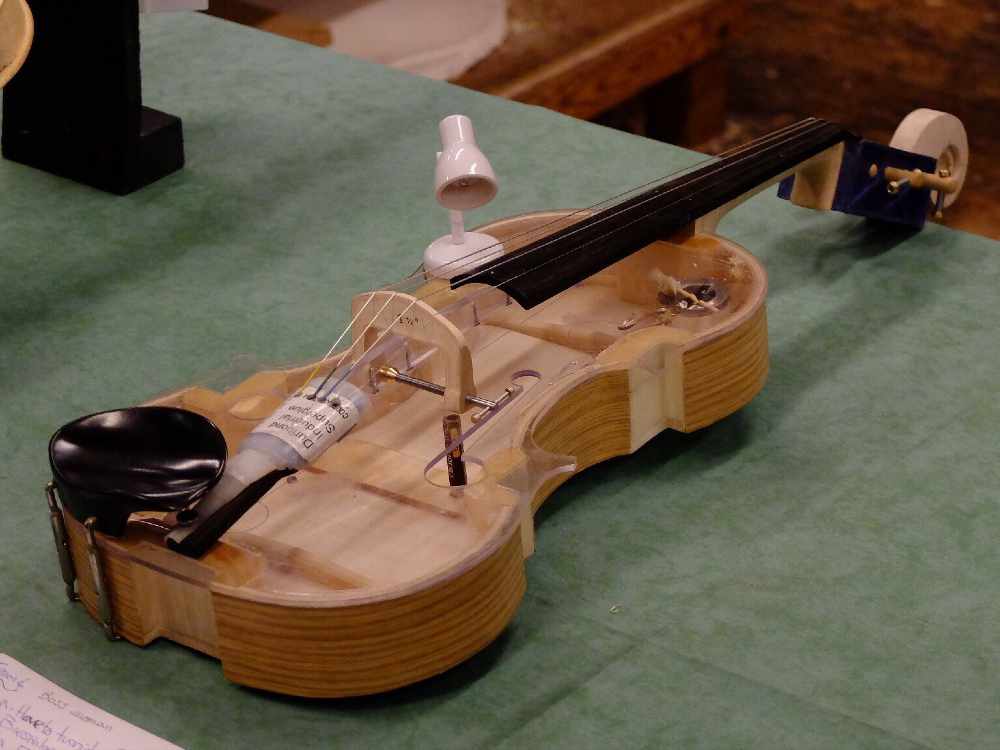 The violins had to fit the design brief and be playable to a good standard.
Students from the Newark College School of Musical Instrument Crafts teamed up to take part in a 24 hour challenge to construct a 'radical' violin.
A tradition at the school for over 30 years, students from foundation level to year 3 worked hard to design and build a violin in the theme of 'Radical Design.' The design brief saw the learners experiment with new materials including stainless steel, as well as exploring unusual design concepts.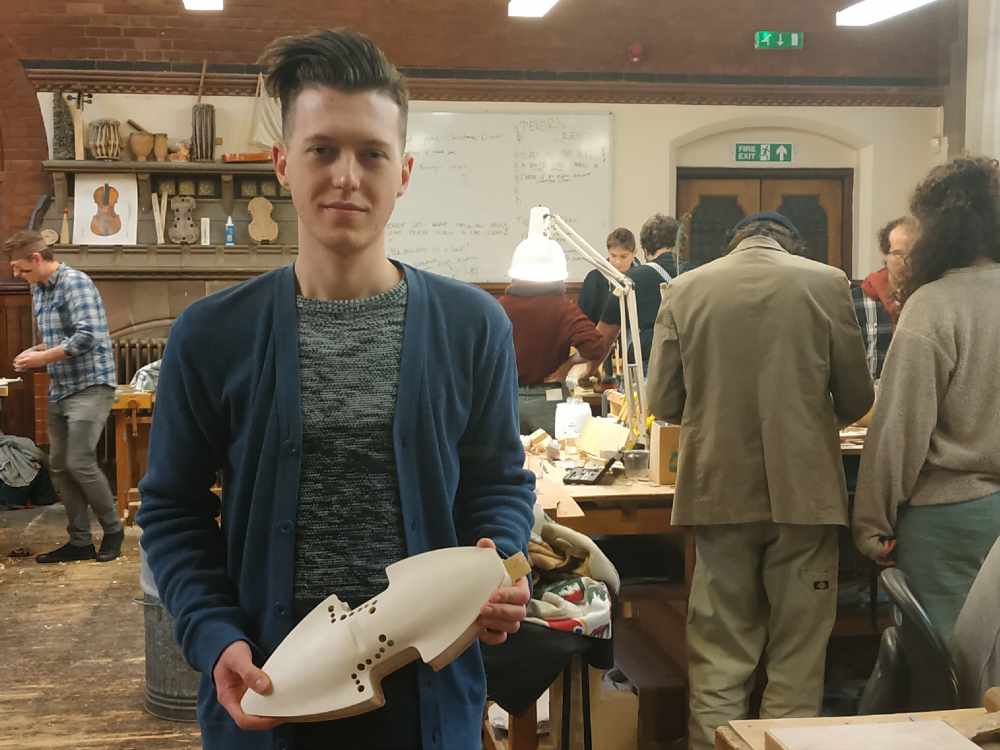 Student Kyle Schultz was a team leader in this year's contest. He said: "The Fiddle Race is just pure fun! It's something extremely creative that we wouldn't normally get to do.
"Usually our making is very precise and takes months, but this event forces us to think about what's important - be it quality, overall finish or sound."
To conclude the competition, special guest and international soloist Jennifer Pike played each instrument at an awards ceremony. Prizes were presented for the best sound and the best violin in accordance with the brief. The winning team this year designed a violin that showed the tools used in the violin making process.
Tutor, Peter Smith said: "Students have to find the right balance between good craftsmanship and challenging the brief.
"It's fun for them to explore different ideas, but even the most elaborate need to be completed in 24 hours and must be able to be played."