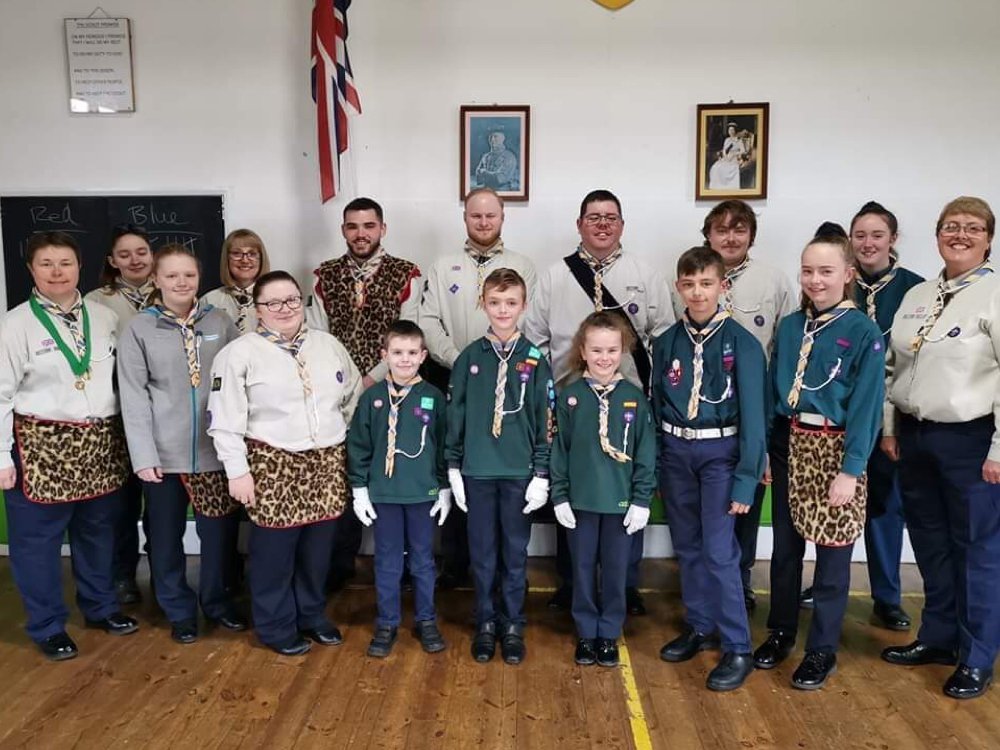 The 1st Balderton Scout & Guide Band ready at their last parade before lockdown.
The 1st Balderton Scout & Guide band has met virtually throughout the pandemic and put together an online performance in tribute to Armed Forces Day.
15 musicians took part in the video, which was suggested after a member saw something similar online.
Bandmaster Claire Reynolds said, "Our members were keen to be involved, scouting and guiding is all about working together as a team. Making a video likes this gives the children a purpose and something to practice for."
Usually the marching band would be busy with parades and weekly practices which were all cancelled due to the pandemic.
Whilst the band has met virtually, they hadn't been able to play music together due to timing issues online, and so have been focussing on music related games and marching practice instead.
The band hope that their video will 'make people smile' and bring everyone together with music.
Whilst there is no confirmed date for bands to be able to get together and practice safely, Claire says another video may be in the pipeline as well as socially-distant practices outside when official Scouting guidance says so.
"As a marching band, we tend to stand away from each other anyway so if we can get the opportunity to get outside and practice hopefully we can do that, but we will carry on online until we get to that point."
You can find their virtual performance below.