The scene outside St Mary Magdalene Church in Newark.
Hundreds of people turned out for the funeral of a former RAF bomber who died in January at the age of 95.
Jim Auton MBE, is thought to have been the last British member of the Warsaw Air Bridge, which saw supplies dropped to Polish resistance fighters.
The funeral received widespread media coverage following concerns from the RAF Association officials, who launched a desperate plea to the public to attend the funeral of the WWII hero who has no known family.
Mr Auton flew 37 missions with 178 Squadron, including dropping vital weapons to Britain's Polish allies during the 1944 Warsaw Uprising, before he was injured at the age of 20, losing the sight in his right eye.
After the war, he was awarded 20 medals by six different countries, including the Polish Presidential Gold Order of Merit and the Soviet Union War Veterans' Medal, and was made an MBE in 2000.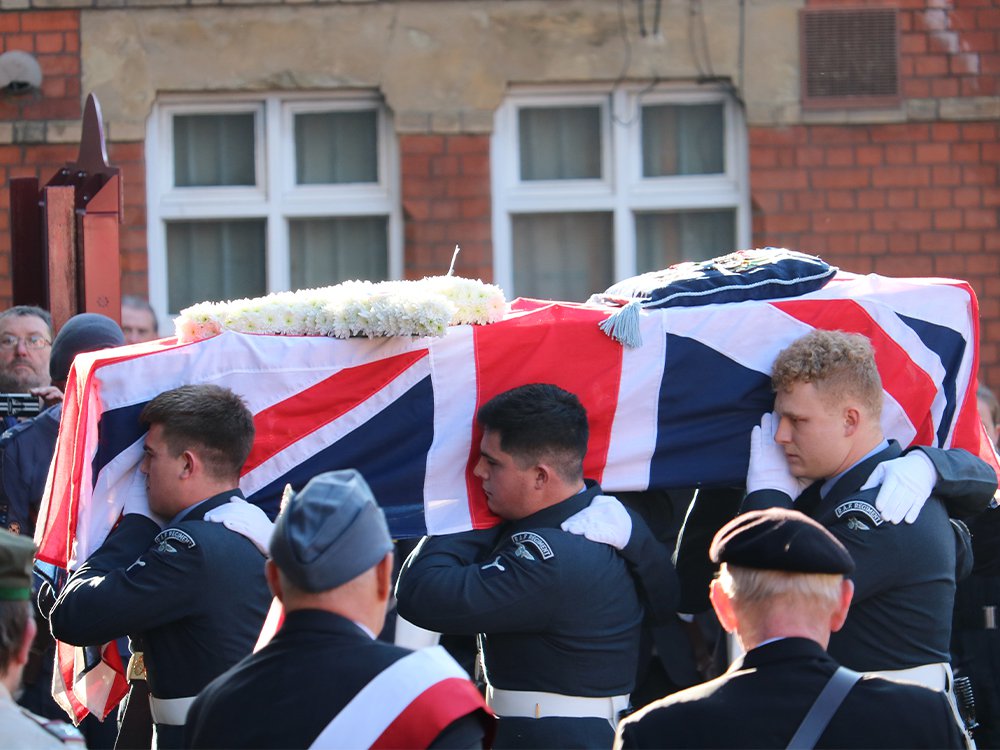 The funeral took place at Newark Parish Church today (6th February). Mr Auton will be buried in Newark Cemetery, close to the Warsaw Air Bridge Memorial, which he campaigned for and helped to plan in 1989.