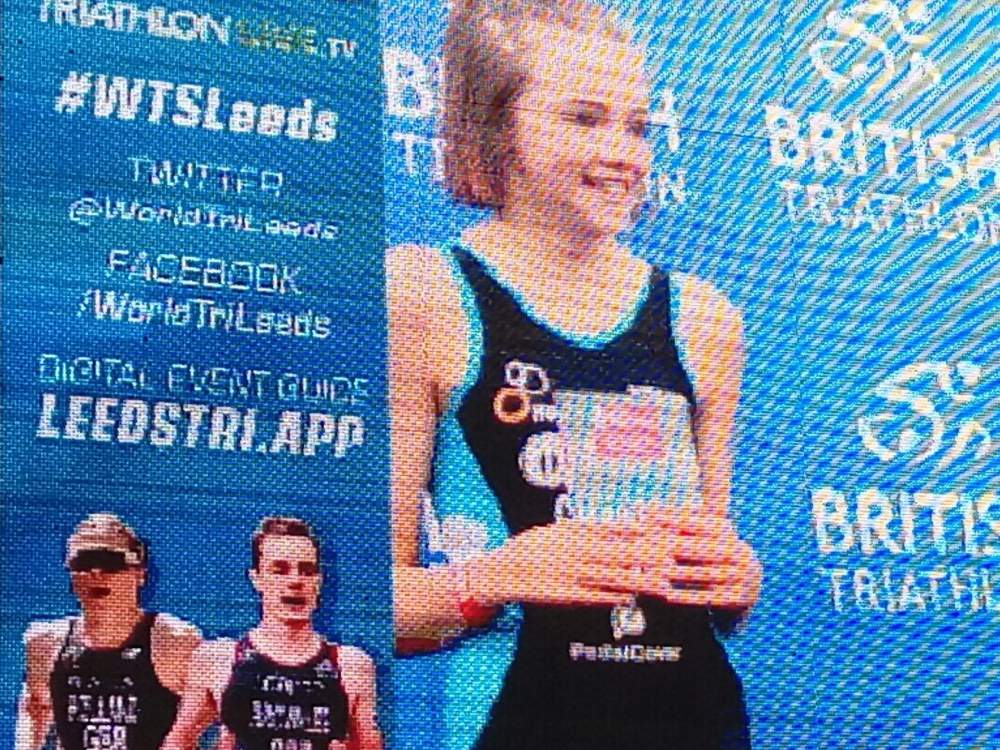 A successful Saturday for Amelia
Saturday proved a busy and successful day for our Pocket Rocket, I'll let her father tell the story;
"We got up nice and early for Amelia to take part in the AJ Bell Leeds ITU, Tristar 3 race.
Some of the best athletes, from most of the Triathlon Regions in the UK, converged on Roundhay Park in Leeds to test their selves against each other. Thankfully the promised rain held off, as Amelia, and over 50 other eager girls dived off the pontoon into a bracing Roundhay Park lake for the start of the race.
Amelia had a great 300m swim, leaving the lake in 2nd position and moving into first as she ran the 400m to T1. She hit the steep hill at the start of the 5km of the bike section in 1st position. A pack of 4 girls worked hard together behind to catch her and she entered T2 with this group leaving T2 for the 2.5km run in 4th position. She ran well on the hilly run course and crossed the line in a brilliant 2nd place.
We then had to hotfoot it back to Newark for the Nottinghamshire Schools Athletics. Amelia ran in the 1500m, taking it steady still managed a great silver medal".