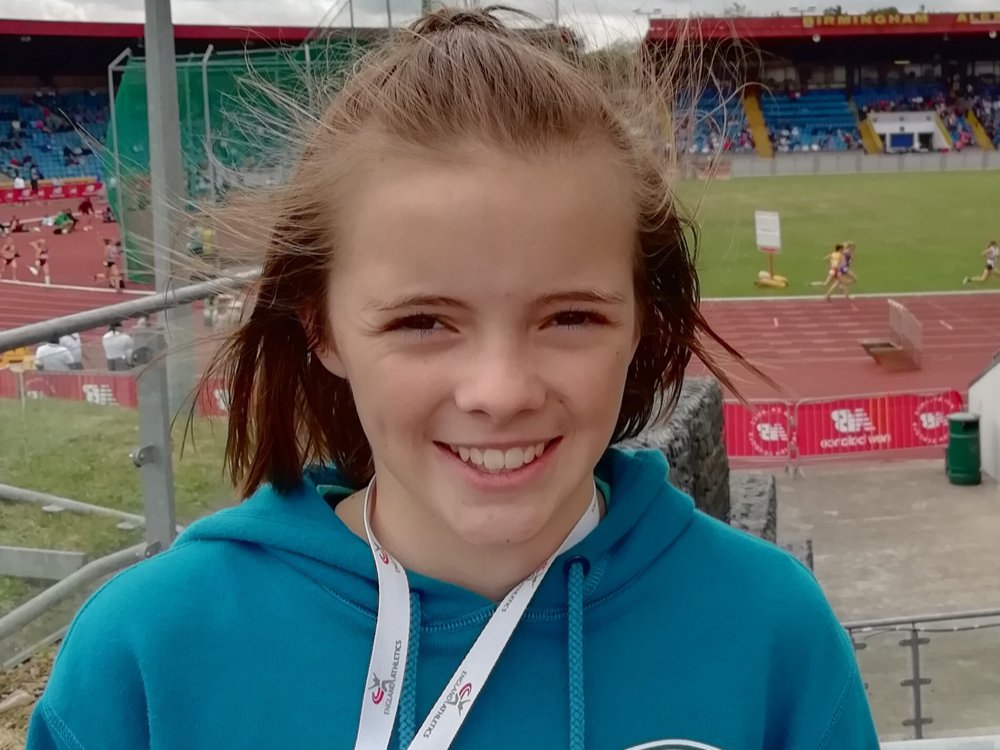 Top 10 finish in the English Schools Athletics for Amelia!
Over the weekend Amelia Chrispin travelled to Alexander Stadium, with the rest of Nottinghamshire Schools Team, to compete in the 89th English Schools Athletics Championships.
Amelia was representing Nottinghamshire in the Junior Girls 1500m competing against 30 of the top ranked girls in England, for the coveted 12 places in the final. She was in heat 2 racing 14 other girls, and with the quality of the field, to qualify would be a tough ask. Amelia had a great race and after the first 700m moved to the front of the field. Coming around the final bend she was in 4th position but was clipped from behind and nearly went down, losing her momentum she recovered and really pushed herself to the line. Shortly afterwards she was ecstatic to find out she had reached the final the following day.
Amelia lined up for her first ever English Schools Final, with 11 other of the best 1500m runners in the country. The pace, as expected, was very fast and Amelia ran hard to stay with the main pack. She crossed the line in a brilliant 10th place breaking her PB at the same time. A fantastic experience for any young athlete.