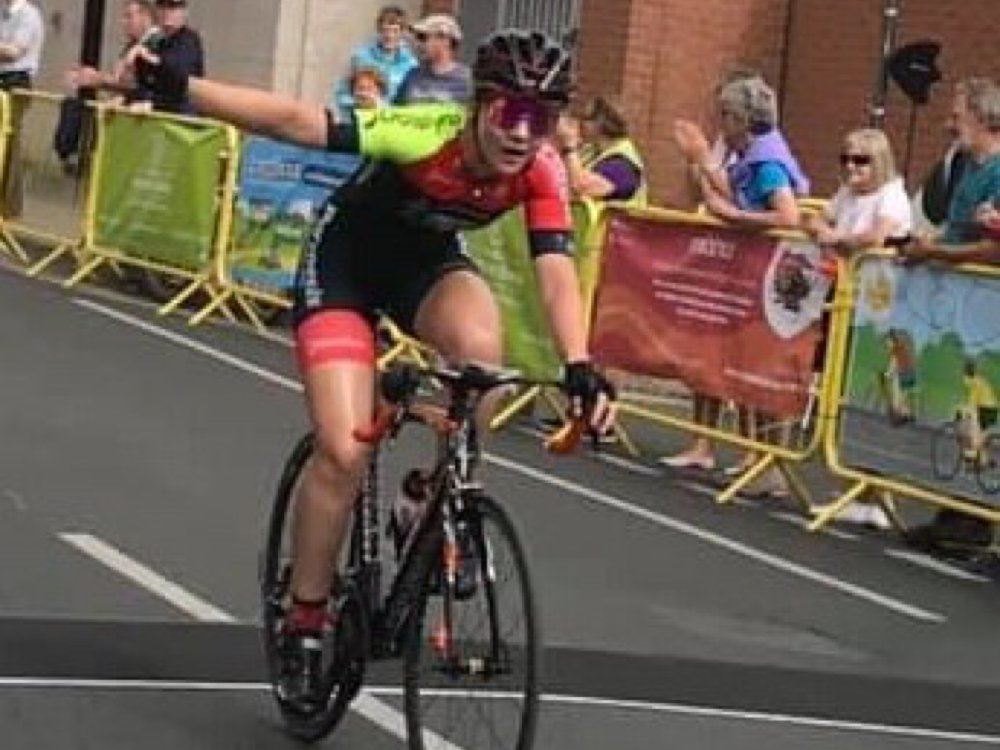 Locals on the podium
Sunday saw a win for Isabel Darvill, riding for Datalynx-Parenesis Cycling, in the Wallingford Festival of Cycling Women's Criterium. Isabel, who is fast developing a reputation as a skilled criterium rider – despite still being only 18 – described the course as short but technical. She told us that there was one particularly tricky hairpin on which it was all too easy to be cut up by other competitors.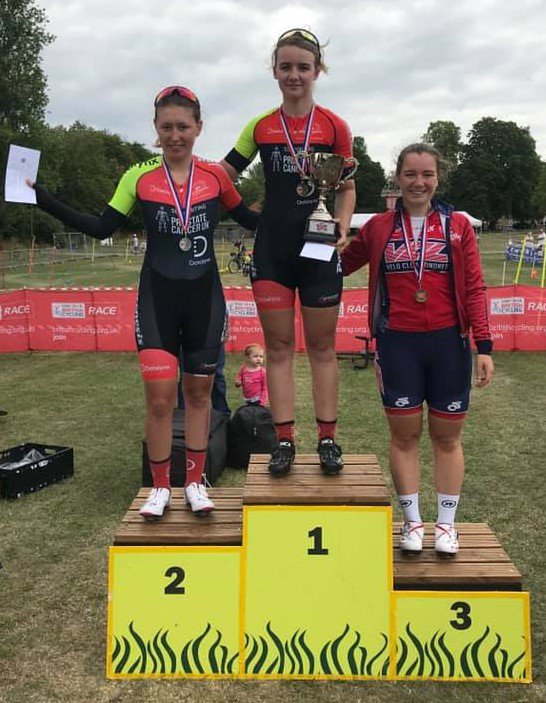 The Balderton racer was using the race primarily as preparation for the Barnsley Town Centre Races, on Friday of this week, and for the National Circuit Championships, which are being held in Rochester on Sunday. Last year she was the only junior rider to complete the National Championship, finishing in a superb 19th place.
In Round 5 of the ZipVit/Lichfield CCC Youth Races at the Curborough Closed Race Circuit in Staffordshire Finley Bass, racing for The MI Racing Academy won the Under 14 Boys Race with younger Brother Leo, also of The MI Racing Academy finishing 2nd in the Under 12 Boys Race.
In the Mallory Park Youth Circuit Race Series last Tuesday night Newark Castle Cycling Club`s Jet Du Toit finished 2nd with Team-mate, Louis Inman in 5th place in the Under 10 Boys Scratch Race.
In the Under 12 Boys Scratch Race, Newark Castle Riders were placed with Jude Du Toit 9th, Samuel Murcott 14th and Reece Crawford 16th. Leo Bass (The MI Racing Academy) finished 12th.
In the Under 14 Boys Scratch Race Finley Bass (The MI Racing Academy) finished 3rd with Newark Castle`s Noah Inman in 6th place.
In the East Midlands Midweek Race Series held at The Harvey Haddon Sports Village, Bilborough, Nottingham Finley Bass (The MI Racing Academy) won the combined Under 14 Boys & Girls Race with Florence Lissaman (Newark Castle) in 2nd place.
Leo Bass (The MI Racing Academy) won the Combined Under 12`s Boys & Girls Race. Lottie Lissaman (Newark Castle) won the Under 10`s Race.
Finally a great end to the Midlands BMX regional series for Finlay Cranidge, finishing 1st in the B final, his best result of the series. He's given 100% in every race, couple of crashes but no serious injuries. The aim was to finish higher than his 18th place last season and he's finished 11th in the region against some really good riders.