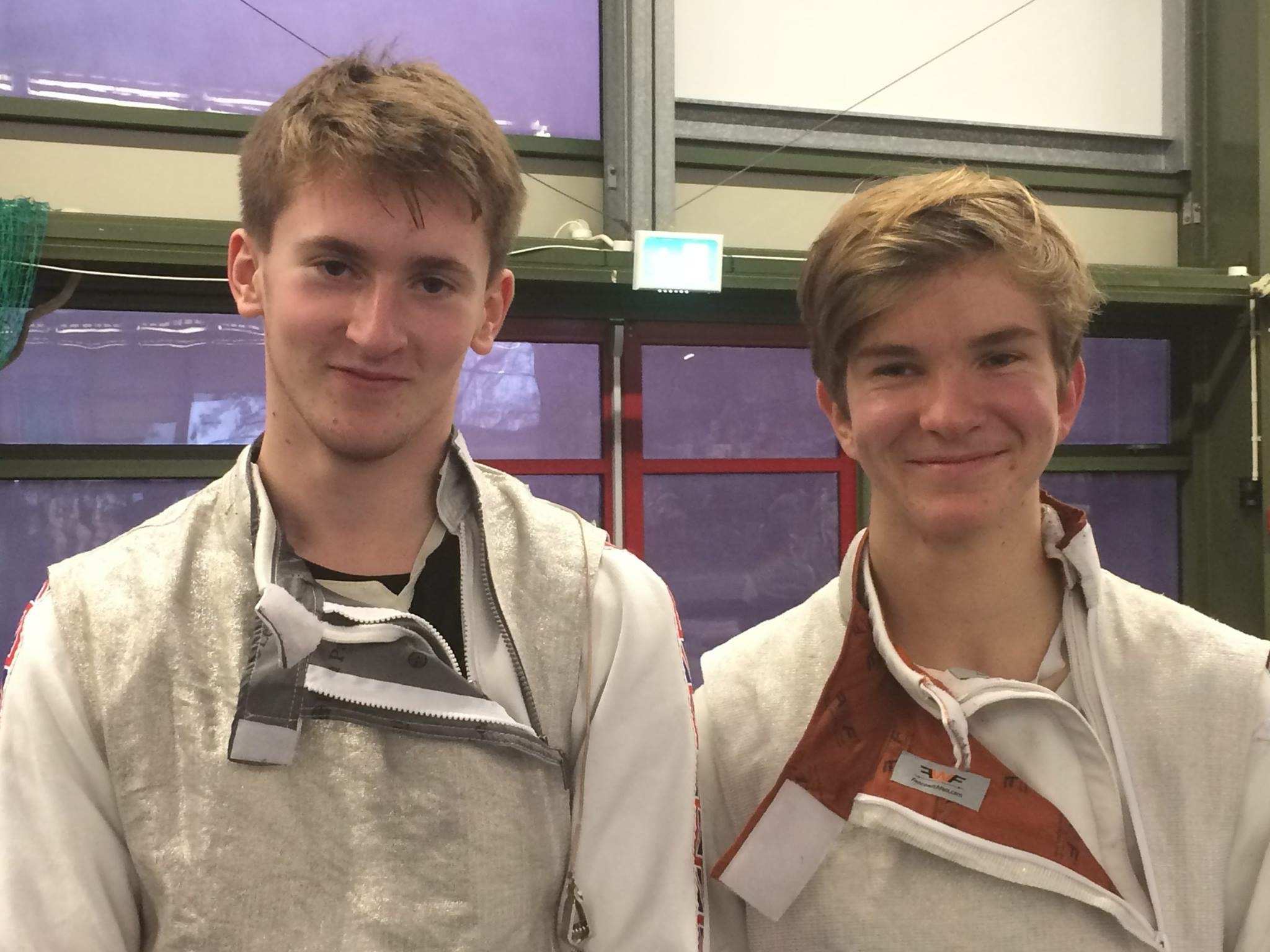 James & Ed star for their University's
There were no youngsters fencing in competitions this week, but James Rutherford and Ed Howlett were fencing in important team competitions for their respective universities.
First up was James, fencing for Nottingham Trent on Wednesday in the final of the Midlands Conference Cup. The opposition was Oxford Brookes University. Despite a valiant effort from James (fencing and starring as always this season in foil, epee and sabre), Nottingham Trent had to be satisfied with silver medals, going down 107-132.
On Friday, Ed was fencing for King's London in the all important 2019 Varsity match against University College, London - traditionally known as the Godless institution of Gower Street. This would be tough as UCL had finished 3rd in the Southern Premier League - a division above King's. Ed was let loose for the second time this season as part of the epee team. He beat last year's anchor, Will Sturgeon - 6 years older than Ed - 5-4. He drew 5-5 with this year's anchor, a Hungarian fencer and then lost narrowly to the very successful Australian U20, Alex Sells. Not bad for a foilist. King's won that leg 45-39. Ed came into his own in the foil leg, winning 5-4 against Singapore former U20 fencer Wei Yu Chan (4 years older than Ed). King's then went behind and Ed had to go on the attack, which he did by winning 9-3 against Malaysian fencer Bryan Cheong. King's led by 40-33 going into the final leg. Ed faced former GB U20 fencer, Rob Williams. Rob took the first hit but Ed took control after that, with two great hits to finish the bout 45-34 - a flick hit to back and a very technical hit emulating Japanese fencer Ryo Miyake - the first time Ed had tried that in a competition. The sabreurs then won 45-43, meaning King's had taken the trophy 135-116.