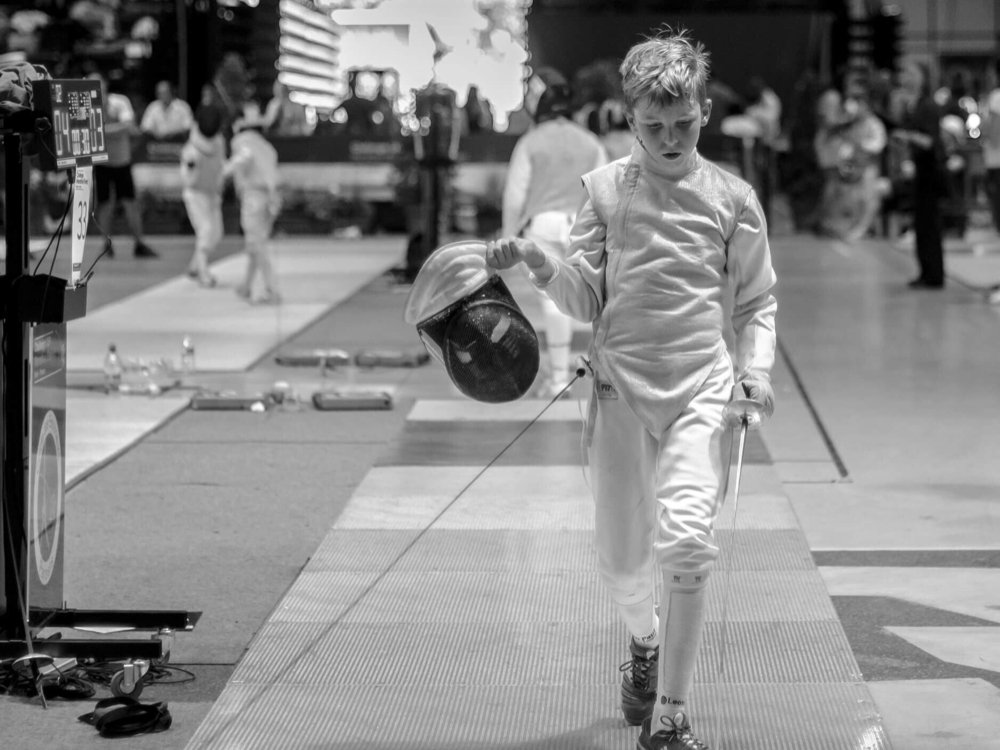 Ethan in Paris
This weekend some of our fencers were busy at the Winton Cup and we also have a catch up report on Ethan Dakin's fencing in Paris last weekend.
Ethan was fencing in both the U12 and U13 categories (one on Saturday and the other on Sunday) in the Mini-Marathon Fleuret, against fencers from across the world. U12 had 89 fencers competing and Ethan comfortably beat fencers from France, Switzerland and Brazil in his first poule and from France, Germany and Brazil in his second poule, all without loss. He had a bye into the L32, where he beat London fencer Henry Stirling 8-3. Flagging visibly from the heat (high 30s/low 40s), he lost to Russian Davlat Khairetdinov, and despite a strong effort, lost to French fencer Mao Anatrella 6-8 in the repechage. Ethan finished in 14th place.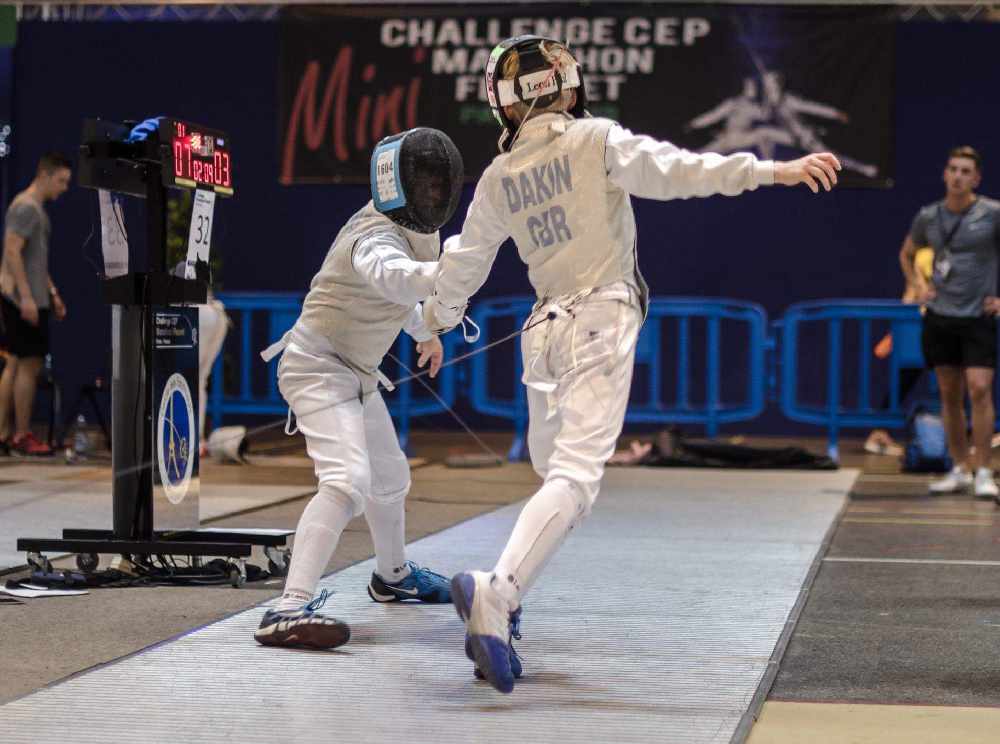 The U13 had a field of 93. In the first poule he won 5 fights (against fencers from France, Malaysia and China, losing only 1. In the second poule, he won 2 and lost 2, including to the Russian gold medallist from the U12 competition. He beat German Otto Beckmann 8-4 in L64, then put up another strong fight in L32 to lose only 6-8 to Amir Fakhretdinov - the Russian he'd lost to in the poule and who went on to win an U13 bronze medal. Ethan finished in 25th place. Great fencing on both days in very high temperatures.
The Winton Cup, a senior inter-regional annual competition of 11 regions and all weapons, took place both days this weekend at the Lee Westwood Sports Centre, Nottingham Trent University. James Rutherford was fencing for East Midlands and Ed Howlett was men's foil team captain for South East. Guest members Alex Jones (North West) and Serena Patel (South East women's foil captain) were also fencing. The weekend is a marathon of team fencing, combined with meeting old friends and (for many) a night out in Nottingham on Saturday. James was fencing well, with many good wins, with his losses largely being 4-5 defeats. Ed won 23 and lost 4 fights (one being down to the refereeing). Alex fenced strongly. As between the three, James beat Alex, Ed beat James and Alex beat Ed. Serena won many of her matches. East Midlands came 4th overall, North West 3rd and South East won the Winton Cup.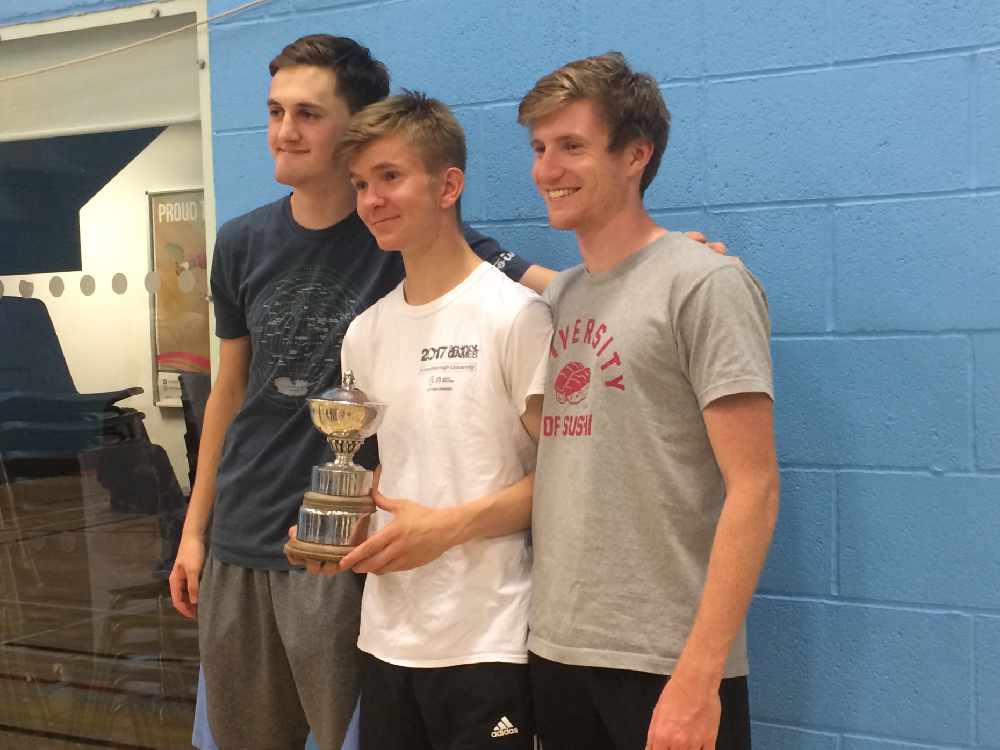 Photos show Ethan fencing in Paris, Ed with the Winton Cup and his men's foil team mates and James third from left with the East Midlands mens foil team on Sunday.