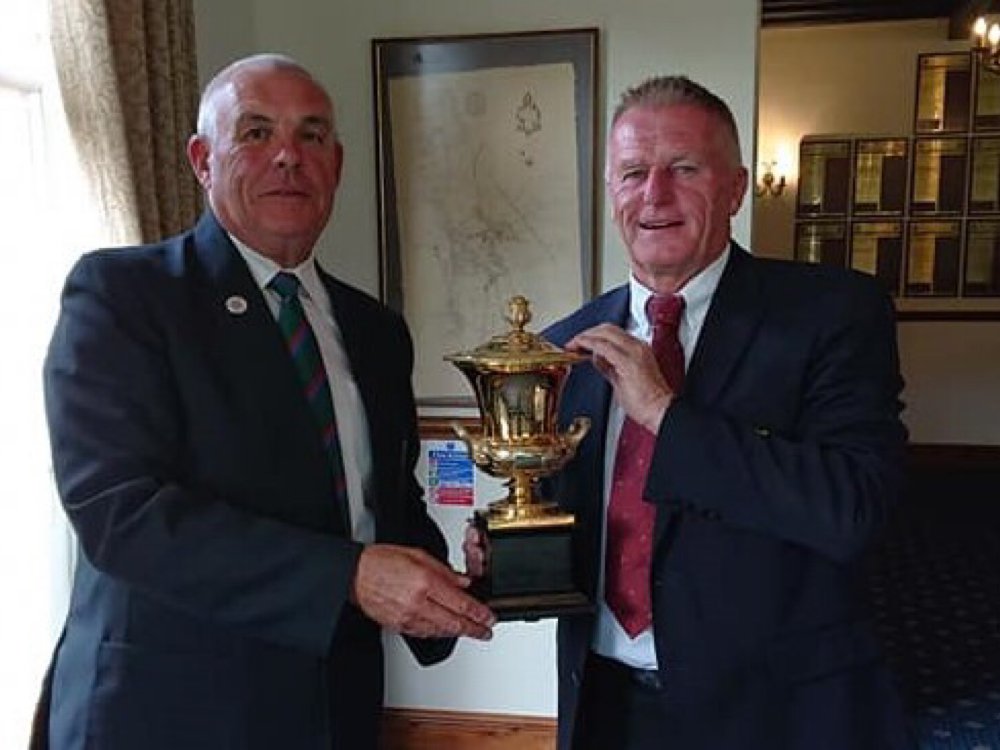 Another trophy in the cabinet
The Oldham Cup
Newark Vs Seacroft
Sunday 8th September
John Oldham played for both Newark and Seacroft Golf Clubs and presented the inaugural gilt trophy named The Oldham Cup in 1931 and this has been played for on an alternative home and away basis for over 70 years. This year saw Newark as the host!
Captains were Howard Jones, Newark Golf Club and Rick Beadell, Seacroft Golf Club. The day started with bacon rolls and coffee on arrival of both teams. The players then headed out for what turned out to be a very competitive match with 16 pairs taking part.
Newark's win of 6-2 on the day did not reflect the close competitiveness of scoring in each match, but Newark were obviously delighted to be the victors! The presentation of a superb course was commented on by both the Captain Rick Beadell and PGA Professional Robin Lawie of Seacroft.
The victory of Newark in 2019 brings the overall trophy wins to: Newark 41 Seacroft 38.
Rematch will be at Seacroft Golf Club next year!