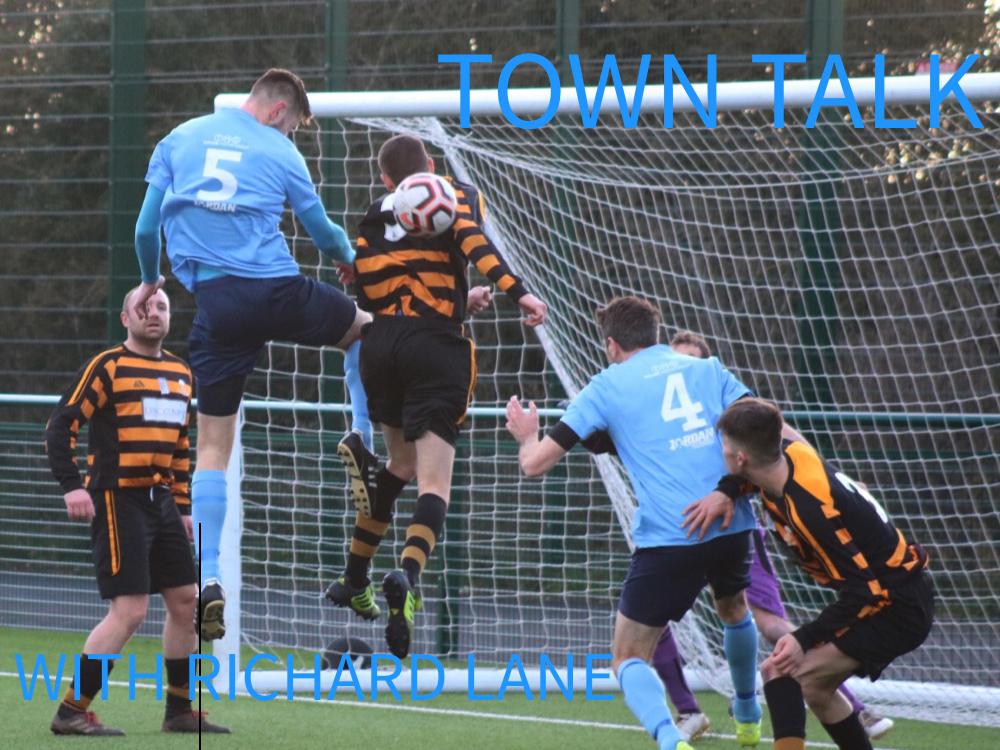 Newark Town
Back in November Newark Town fought out a 1-1 draw with a youthful Collingham Side. The return match proved somewhat different as the Blues showed their all round strength and added a comfortable three points to their total.
RICHARD Lane reports;
Town welcomed back skipper Craig Bridge in midfield with Rhys Lewis dropping into the back four to replace the suspended Luke Boddy.
Newark were soon into their stride, the first action of the game seeing Tyler Martin's sweeping crossfield ball find George Asplin who brought a diving save from keeper Elliot Walters. The home side had the better of the early exchanges and took the lead on 11 minutes direct from a George Asplin corner though Martin was on hand to ensure the ball had crossed the line. Town went close again shortly afterwards as Lewis Chambers and Asplin combined, Asplin's shot again bringing a good save from Walters.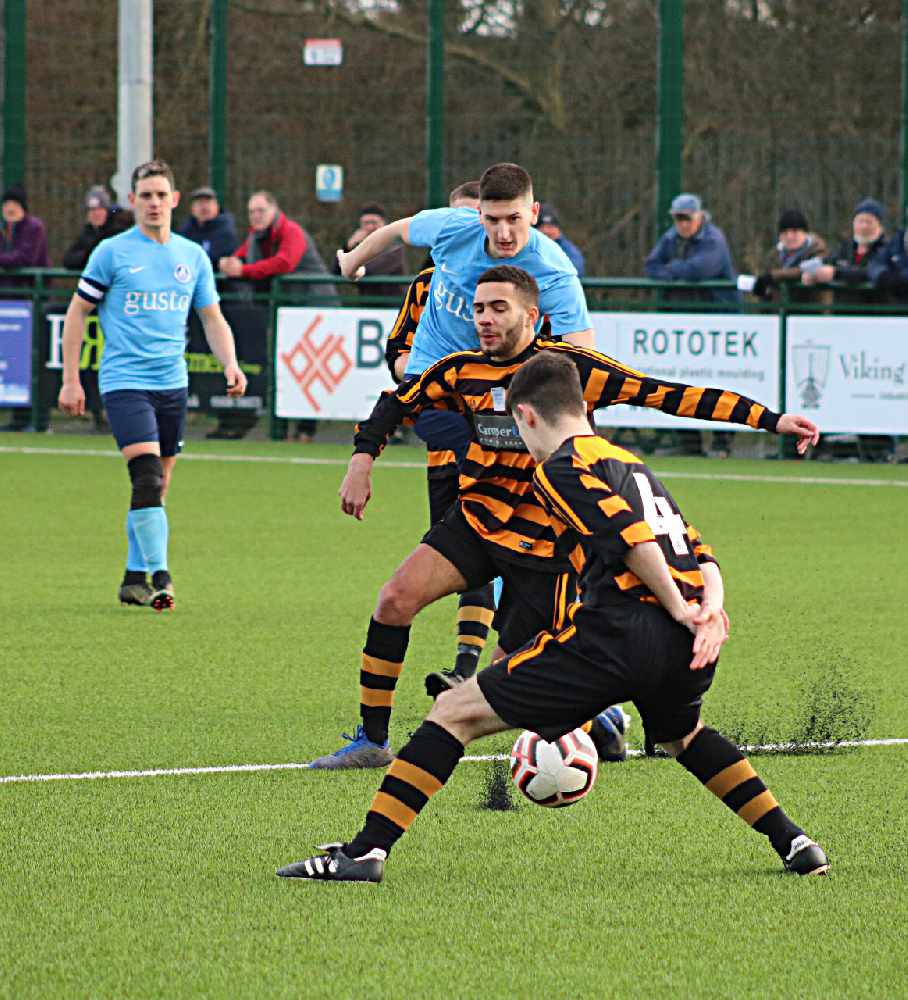 Collingham squandered a golden chance to equalise on 19 minutes as Tom Moore's ill-judged back pass went straight to Jake Morrison, Nathan Burrows advancing quickly to avert the danger. Just as the visitors appeared to settle, the Blues struck again on 31 minutes, Bridge threaded the ball through the middle of the Collingham defence for Martin to steer the ball home. Price then went on a solo run past three defenders, his final shot passing inches wide of the post. The visitors were unable to find a telling final ball and with the immaculate Rhys Lewis and Luke Parsons dominant at the back they rarely threatened. The third goal arrived a minute before the break, as Daryl Price's corner was knocked down for Chambers who picked his spot, placing the ball out of the reach of the keeper.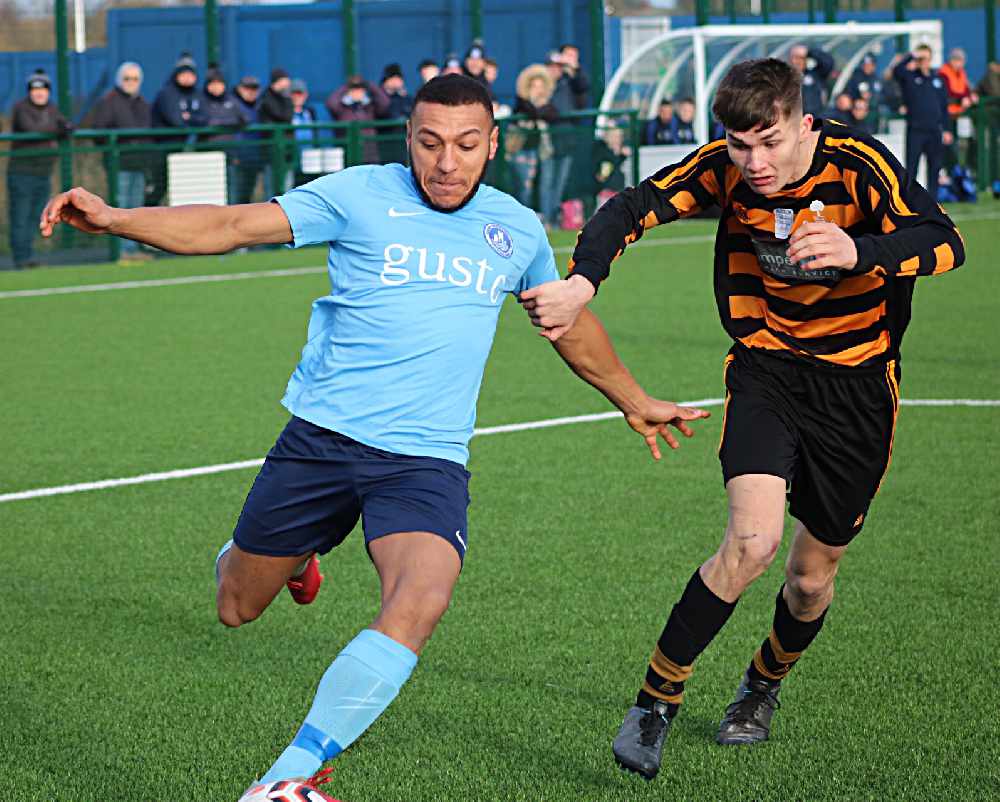 Collingham, who to their credit never gave up, created chances at the start of the second half, Burrows again reacting quickly to thwart Morrison while Lewis got in a timely tackle to rob former Town favourite Chris Self as he lined up his shot. A swift run down the left by Martin led to Town's fourth goal in the 59thminute, the winger's well directed cross finding Price with space in the penalty area, the striker scoring easily from close range. Asplin and Price were then replaced by Ricky North and Danny Boulton. It was Boulton who set up the well-worked final goal in the 70th minute as he whipped the ball in from the byline for man of the match Jonny Wiles to finish with a first time shot. The Blues had done enough to secure the points, comfortably seeing out the game.
Newark now have their replayed Notts FA Senior Cup against Kimberley Miners Welfare on Wednesday evening (7.30pm) with the winners at home to Notts County's Under 23 side in the quarter finals.
TEAM – Burrows, Munton, Moore, Lewis, Parsons, Wiles, Asplin (North), Bridge (Stevens), Chambers, Price (North), Martin.
ATTENDANCE 120