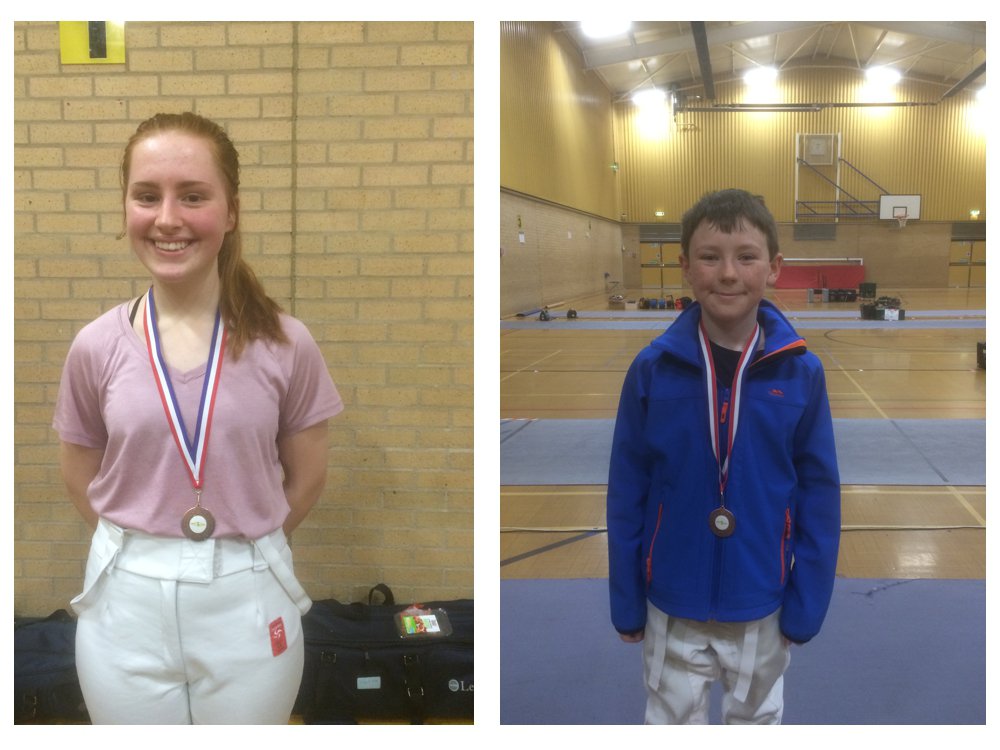 Fernwood Sword Club
Sharon Jones reports on yet another busy weekend for Fernwood Sword Club's fencers.
Alex Nickerson (in only his third competition) and Tara Duane (in her second) fenced in the East Midlands U13 mixed foil. Tara, as the only girl in the competition did well to win 2 and lose 2 in her first poule, then win 3 and lose 1 in her second poule, placing her 4th for the DEs. Alex won 3 an lost 2 in his first DE but won 1 and lost 4 in his second poule. He comfortably won his last 16 fight but came up against the eventual winner, Finlay Gordon in L8 and finished 8th. Tara fenced really well in her L8 fight but lost out 6-7. She finished 5th in the mixed competition as one of the youngest competitors. Great fencing from both youngsters.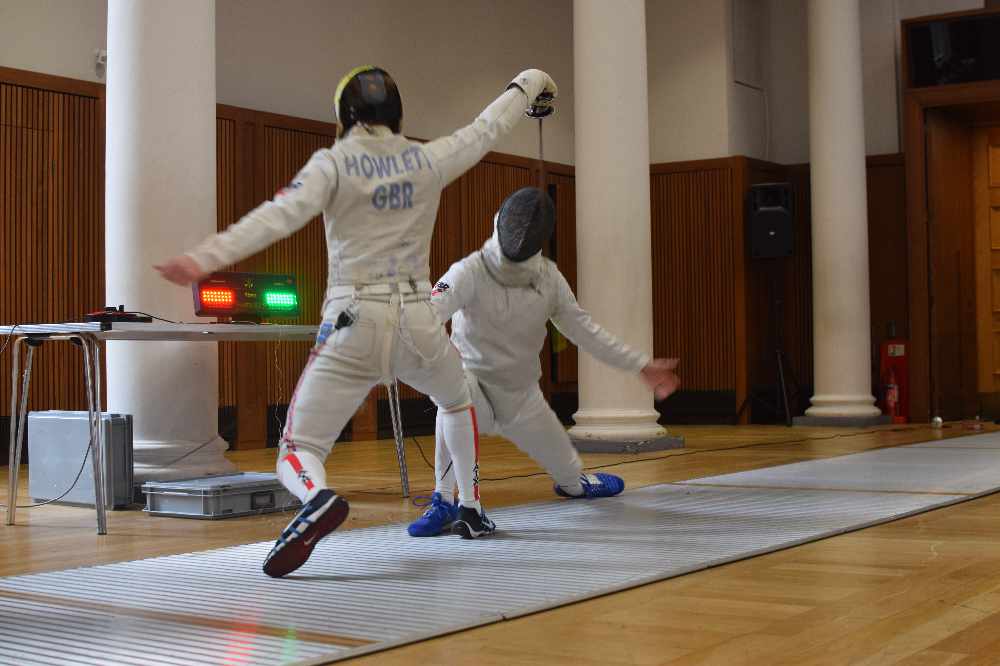 Ed Howlett's King's College, London team had their (and their opponent's) biggest match of the season in the Varsity match against University College London. Men's foil fenced first and Ed got a 5-1 win over Yann Calvo, who has fenced for Spain in this season's Junior World Cups. In his next match he then beat Bryan Cheong of Malaysia 5-2. Rob Williams, in the last leg (and Rob's third and last year as UCL anchor) was up for it and took an early lead. Ed got the measure of him and it finished 6-8 between them, with KCL having a commanding lead. The epeeists continued in the same vein and the sabreurs only needed 15 hits from 45 to claim the victory. KCL ran out 130-106 winners.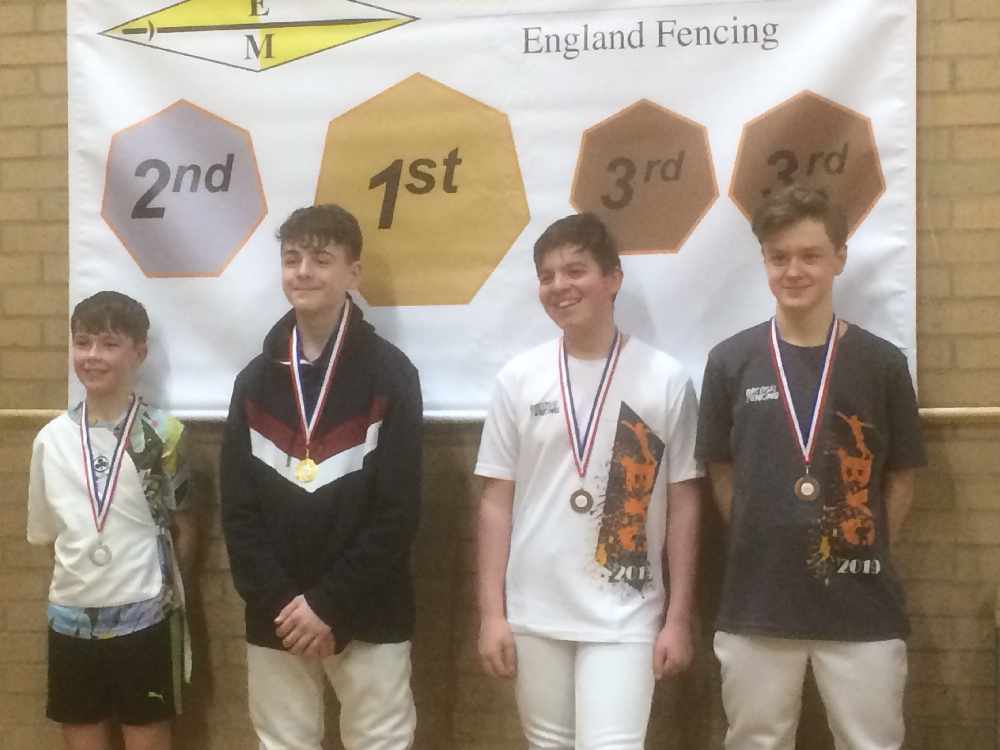 Sunday saw the East Midlands qualifiers for the British Youth Championships. Ryan McGahey was fencing in the U12s. He fenced well to score 3 points in each of his poule matches other than the one against the gold medallist of Salle Paul in London. Ryan fenced him in the semi final and again lost out but got some technically pleasing hits.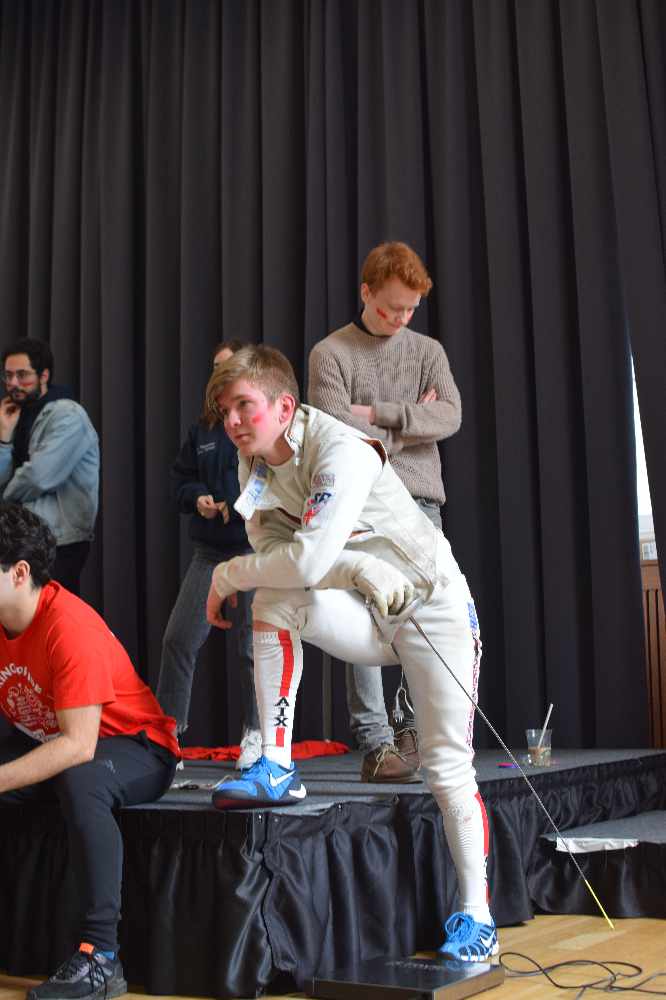 Julia Higgins in only her second competition (and fencing in the U18s) beat Isabella Gardiner of Radcliffe Sword 5-3 and then had a hard fought 4-5 loss against Rachael Lever of OPS. She then lost 1-5 to Ruby Roberts of Salle Paul in London and was perhaps a little unfortunate then to end up fencing Roberts in the semi-final. After a tough start, Julia started to get the measure of her and but for some surprising refereeing decisions might well have prevailed. She finished 9-15.
Arthur Eakin in U14 men's foil won four matches 5-1 and one 5-0. In his semi final match he dispatched Charles Miles-Hayter 15-2 and then did the same to Finlay Maclachlan (both of Radcliffe Sword) 15-4, in both cases applying just the right tactics to ensure a complete victory.