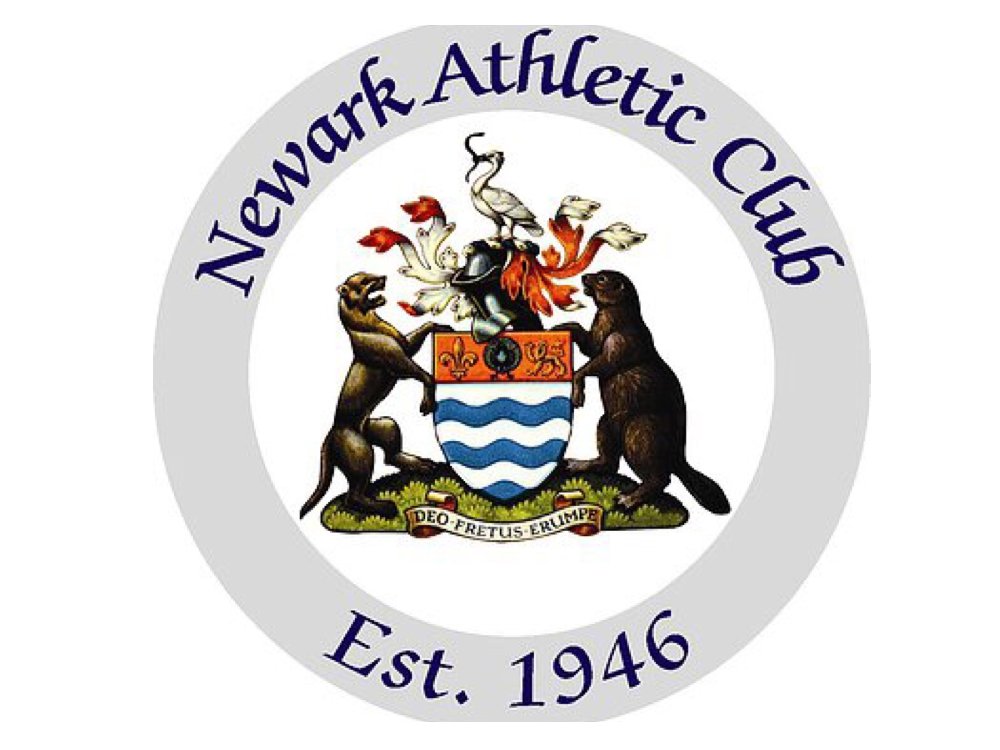 all the news from the National Cross Country Relays
Newark AC had athletes in 6 of the 10 age groups at the National cross country relays held in Berryhill Park Mansfield. Early morning rain had left the course slippery in places but by the time racing got underway the weather was dry and sunny.
The first race of the day was the u20 women running legs of 2.5k. British International triathlete Olivia Mathias 15th fastest time of the day recorded a time of 8 min 53 secs and handed over to Amber Owens in 8th place. Amber finished in 12th 10.00 and on the third leg it was Ellie White 10.33 who brought the team home 15th.
The u20s were followed by the u17 w 2.5k in which Newark had 2 teams the A team comprising of Eleanor Miller 10.31 (63), Lauren Mills 11.22 (61), Laura Bates 10.00. finished 45th and the B team Lauren Owens 11.37 (75), Katie MacKintosh 11.46 (67) and Tilly Owens 11.45 finished 60th.
In the u15 g race 2k the Newark team of Alice Gibbs 9.45 (118), Ellie Monaghan 9.53 (108), Catherine Booth 9.14. finished 100th
Unfortunately we had an incomplete team in the u13 g 2k with Amelia Chrispin running the 1st leg in 7.49 finishing in 18th place and on the 2nd leg it was Niamh Monaghan who recorded a time of 9.04 (45)
It was a similar story with U17m 3k on the 1st leg we had multi eventer Luke Sayers 11.26 (86) and on 2nd leg it was Alex Ellis 10.35 (71)
The final race of the day saw Newark with 2 senior mens teams comprising of 4 legs of 5k. There were 201 teams lined up on the first leg The A team finished in 86th place with Oli Carrington 17.25 (72), Martin Waite 19.34 (86), Tim Bagguley 19.36 (84), Lee Braithwaite 20.42 (86) and the B team were 150th . Andy Cawthra 21.18 (170), Gareth Owens 21.35 (160), Carl Braithwaite 22.03 (152), Rob Orgill 24.48 (150).