Notts County Championships
More great County Championship results for Newark Athletic Club, following on from yesterday's report from the Lincolnshire event we now bring you success from the Nottinghamshire event held at Derby!
Zoe Smith lead the way with a gold In the 70m hurdles in a time of 12.41 before going on the collect silver in 200m (29.38) and bronze in long jump (3m 98).
Amelia Chrispin raced for Newark AC in the U15g 1500m, against 16 other athletes from various Nottinghamshire athletic clubs. She led and controlled the race from start to finish and crossed the line in a clear 1st place, knocking 5 seconds of her PB with a great time of 4min 49 seconds.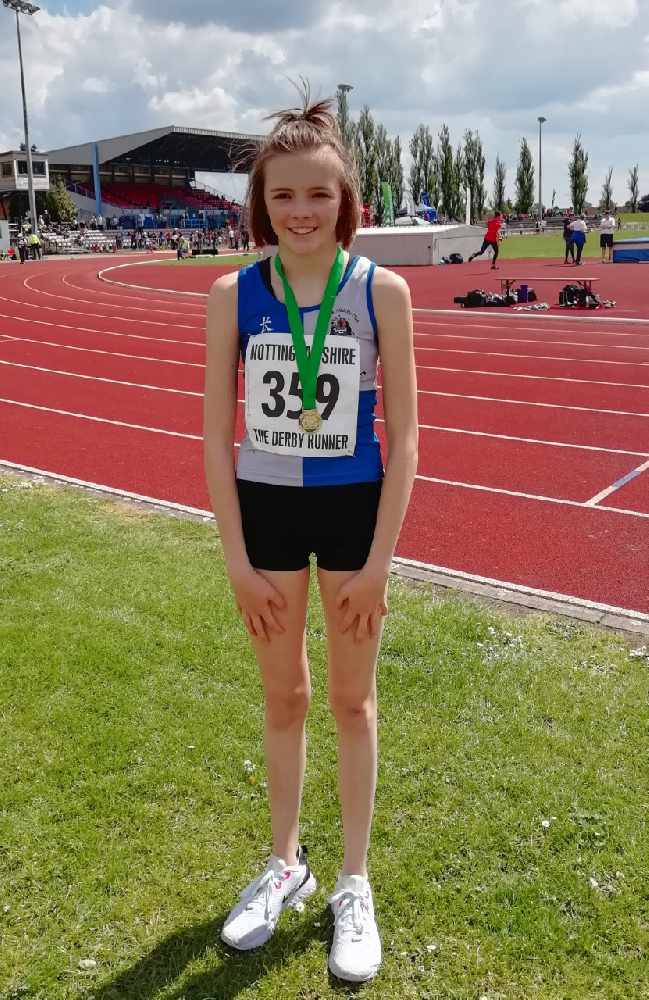 Also standing on top of the podium was Luke Sayer with a Gold in Triple jump and a new PB of 11.25m.