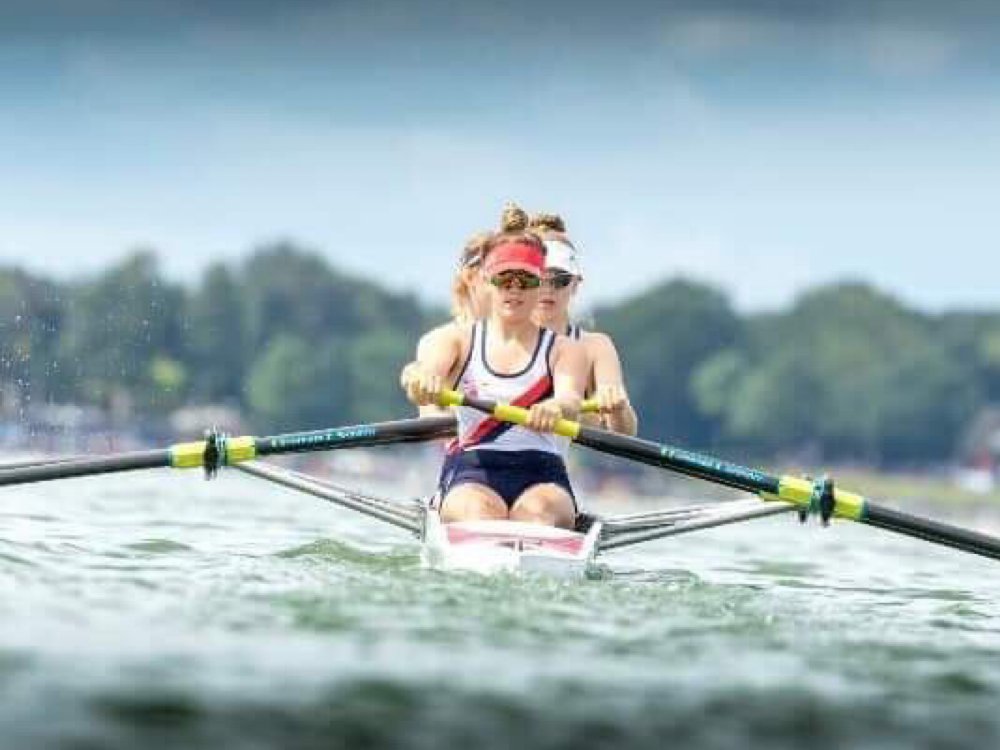 The girls coxed fours star
A few weeks ago the girls WJ164+ (coxed 4) qualified for Henley women's and went on to the quarter finals- first Newark coxed 4 to ever do this.
This weekend has been Junior British Champs. Racing in tidal conditions the girls came 2nd in the time trials, behind Marlow. Through to the Semi's, they came 2nd in their race putting them through to the A final. Up against the counties top London/ Thames teams the girls raced a blinder (using up every once of energy their bodies contained) to finish in 4th posisition.
For some, the worst place to finish, but for us an amazing triumph, showing enormous amounts of progress and overwhelmingly commitment from the girls and their coach (Adam Stancer).
The girls four where; Lilly Cane, in stroke, Anna Shaw, Maisie Archer Dytch, Milly Tunnicliff in bow and cox Millie Lyons.
Other Newark crew have performed phenomenally well in this event, especially Neve Woodman, finishing 8th at Junior British Championships in the WJ15 singles.