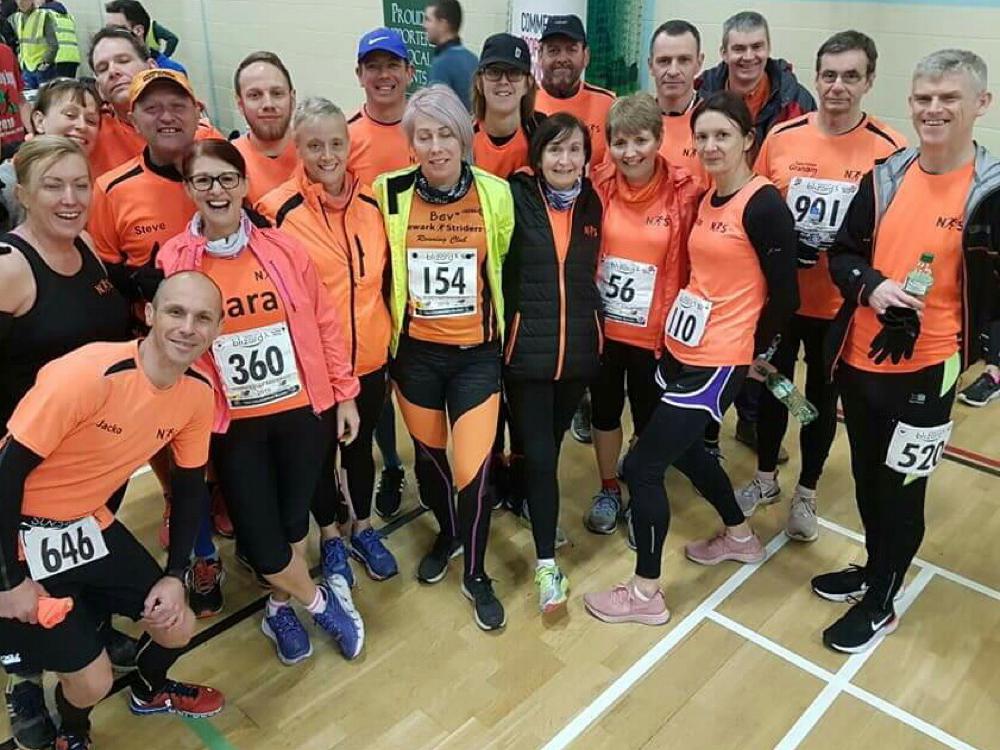 The pair ran from East Midlands Airport to Nottingham Castle
Saturday began with Parkrun for many Newark Striders, but not for Tom Spelman and John Palmer who were running a 16 mile event in support of bowel cancer. The pair ran together from East Midlands airport to Nottingham Castle in a time of 2:19.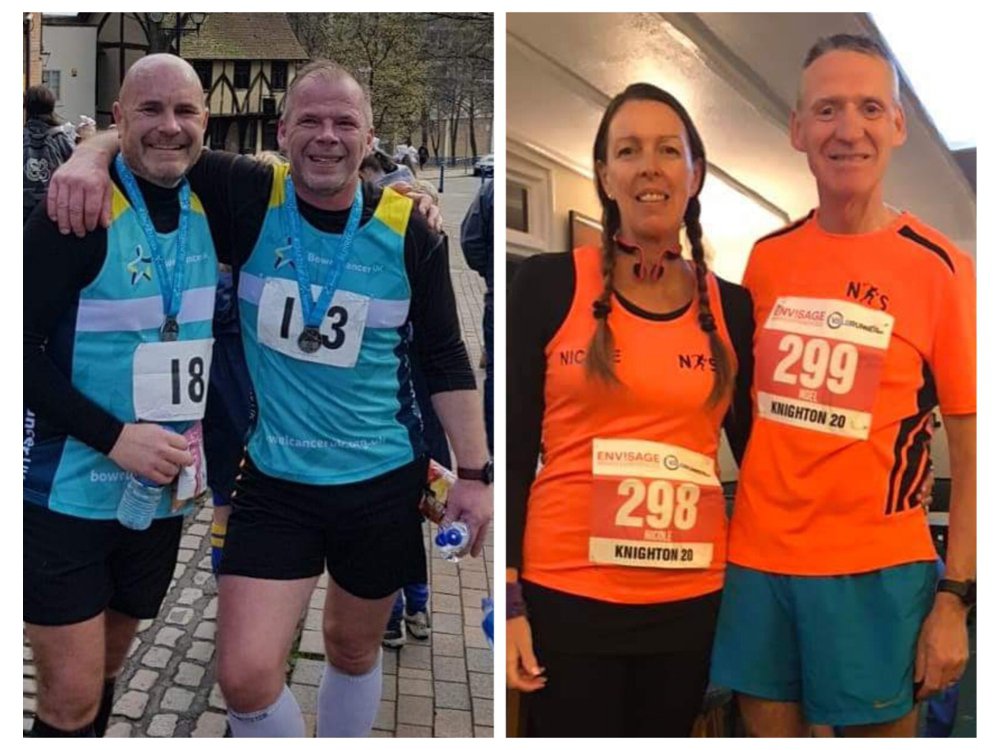 On Sunday Nicole and Noel Henderson took on the Knighton 20 in Staffordshire, with the strong winds and a couple of tough hills providing a real challenge. Noel covered the 20 miles in 2:46:51 for first in age category and Nicole came in with 3:48:17.
Meanwhile back in North Notts, 20 Newark Striders were in town for the Retford Half Marathon and the PBs were tumbling despite the wet and chilly conditions. Simon Palmer was our first finisher in a super new PB time of 1:32:32. Next home was Jean-Louis Balestra 1:33:03 followed by Dave Dews 1:41:04 PB, Nige Driscoll 1:42:48 PB, and Richard Scott 1:43:15. First lady finisher Cate Driscoll took 9 minutes off her PB to record a fabulous time of 1:46:17.
Graham Welsh crossed the line in 1:47:04 PB then Mark Jackson 1:50:04, Jason Cobb 1:50:05 PB, Steven Padgett 1:53:12, Steve Gurd 1:55:46, Bev Hancock 1:57:52 and Jacqui Jackson 2:07:27. Kath Scott's fine run of form continues, finishing with a new PB by 8 minutes 2:08:05, next was Karen Illsley 2:08:10, Heather Green and Sara Whittaker crossed the line hand in hand and their time of 2:15:08 was a PB for both. Lesley Butlin followed in 2:17:54, Anthea Moisey 2:18:03 PB and Sarah-Jane Cobb 2:28:08.