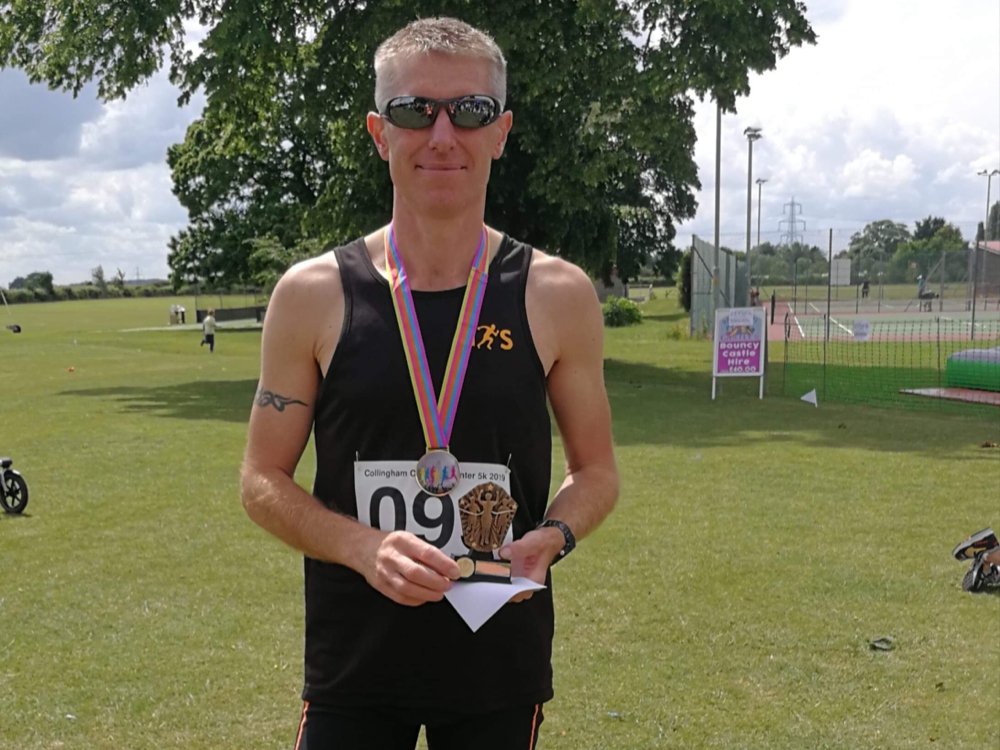 Where do I start
Gordon Whelbourn week, and what a week it was! 50 Newark Striders ran in one or more of the 5 races, with the highest turnout being 30 at Balderton on Wednesday evening.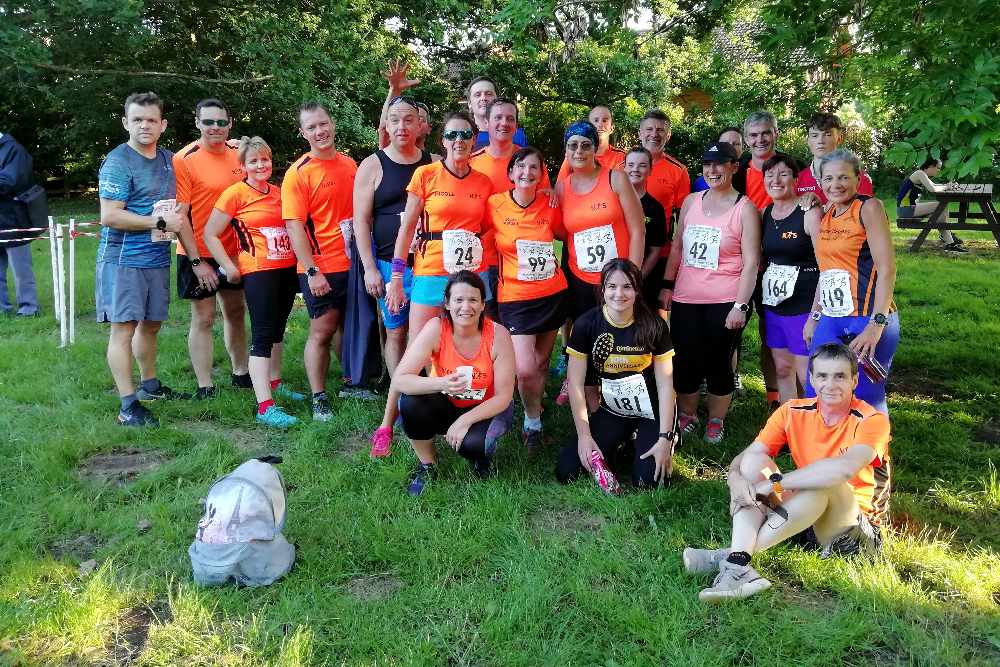 15 completed the entire series and earned a commemorative hat. First was David Cross who finished 6th overall, then Noel Henderson, Michael Parker, Philippa Clarke, who was 4th female overall and Peter Davis. Stephen Tomlinson was next, then Dan Endersby, Jason Priest, Graham Welsh, Andy Sirrs, Lisa Edwards, Dan Arkwell, Nicole Henderson, Gemma Latham and Di Holmes.
Noel Henderson and Peter Davis were first and second in the men's 60-69 category, both overall and in the 10K. Nicole Henderson finished second in the ladies 55-64 group, again overall for the series and the standalone 10K. Jess Gordon took second place in the ladies 35-44 10K.
Saturday is Parkrun day and we took part in events at Belton House, Jersey, the Eden Project and Kingsway as well as Newark.
The most awe inspiring achievements of the weekend were surely in the Cotswolds where 5 Striders covered over 235 miles between them, cross country with thousands of feet of ascent in the Race to the Tower endurance events. On Saturday, Nige & Cate Driscoll and Mark & Jacqui Jackson completed the 52.4 mile non-stop double trail marathon, 13:51 for Mark and Nige and 15:28 for Jacqui and Cate. On to Sunday and it was Becky Clift's turn to take on the challenge of a trail marathon with almost 4000 feet of elevation, and she crossed the finishing line in 6:13:11. What a feat, fab five!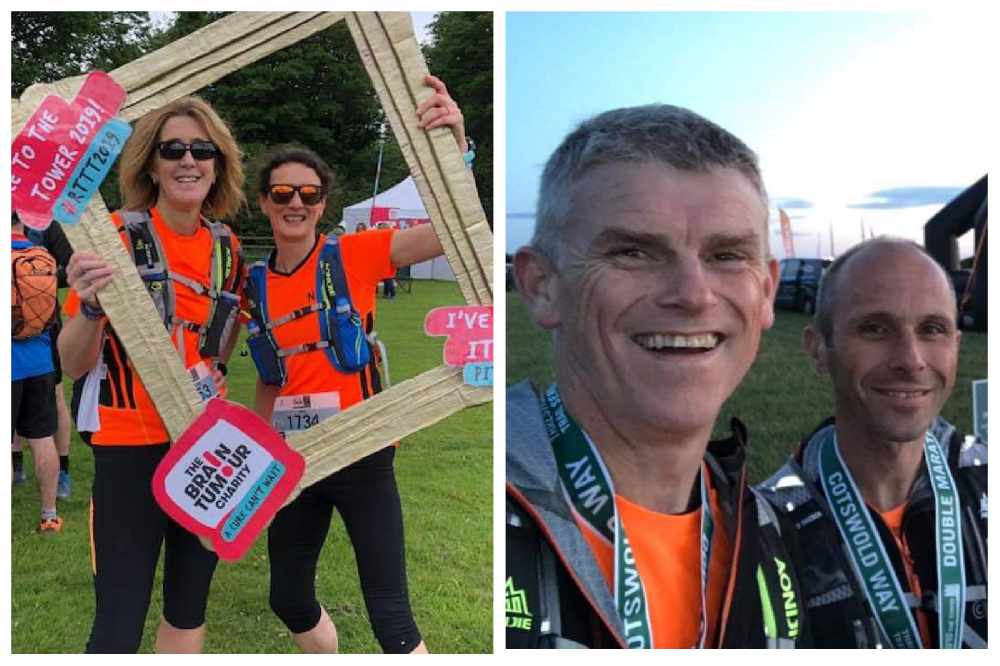 On to Sunday and to Collingham where Lewis Hopkinson secured his first ever race win, picking up first place in the 5K Crawl and Canter followed by 9 other Newark Striders and family. Watch times where available of Lewis Hopkinson 18:31, David Cross, 7th, 20:37, Hannah Jackson, 3rd lady, 23:11, Stephen Tomlinson 24:21, Niceeta Padgett 27:27, Tom Stimson 38:31, Sue Wilkinson, Ann Clay, Sarah Stuart and Sally Lambert.
To half marathon news and we begin in the Channel Islands where 5 Striders ran in the Jersey Half Marathon. Gun times only, 2:04:11 for Andy Scott, 2:31:44 for Kath Scott and Lynne Boby and 2:19:07 for the Newark Nutcrackers, the team of Karen Illsley and Leisa Pickles who did it as a relay.
4 club members completed the Derby Half Marathon, Jean-Louis Balestra 1:38:43, Richard Scott 1:40:22, Steve Martin was delighted to get under 1:45 with 1:44:18 and Steve White ran his quickest half for a year or two, finishing in 1:46:23. Graham Welsh took on the first running of the Doncaster Half Marathon, and crossed the finishing line in the middle of the Doncaster Rovers pitch in 1:50:06, and also recorded a 5K PB of 22:44 earlier in the week at a 5K road relay championship race on Wednesday afternoon.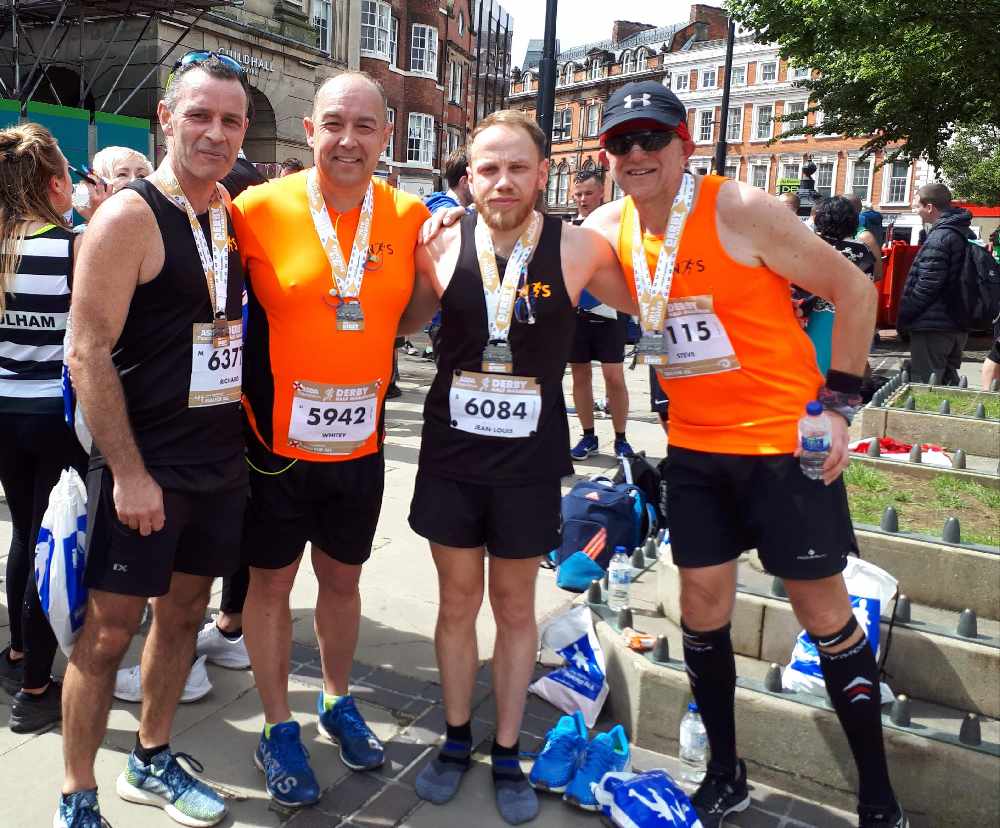 Well done everyone who ran this week, as well as Jason Cobb and Stacey Atkins in Half Ironman, Mary Swindles and any others in multi-discipline events. Congratulations to Peter Davis who has been selected for the England Masters half marathon team on the strength of his performance in the qualifying event in Hull last Sunday.