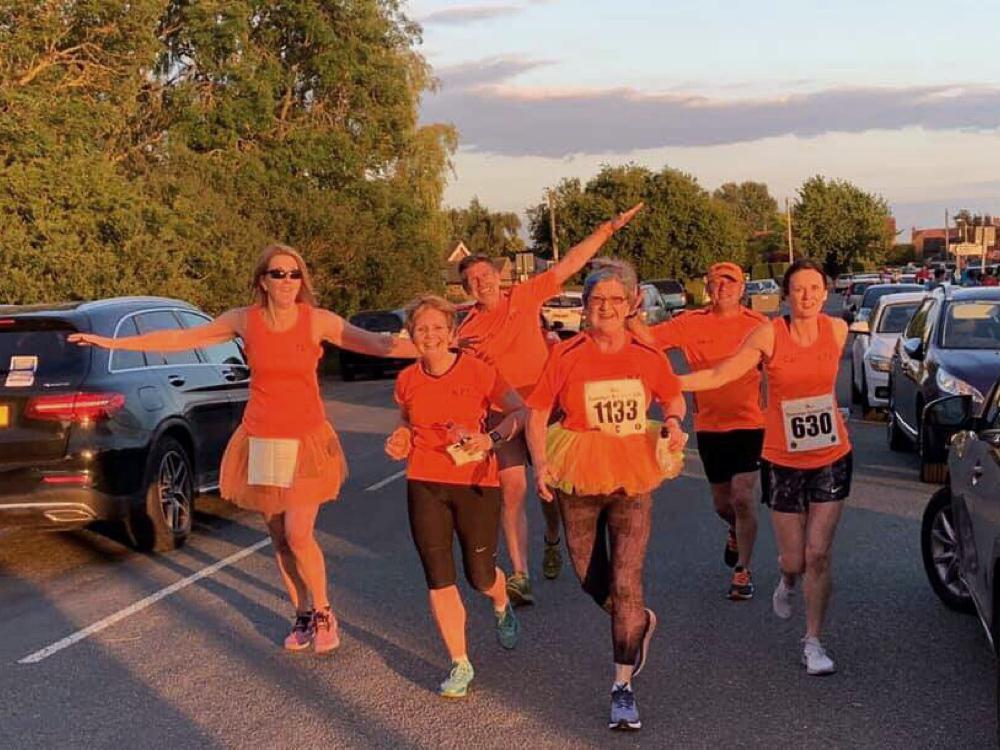 Amazing week
Let's go back to last Wednesday, and a group of Newark Striders travelled to Bingham for the 2019 Holme Pierrepont track championships. Times as follows: 200M: Nicola Bradley 31.3 seconds, Steve White 33.4, Jess Gordon 34.4, Tom Jordan 34.6, Peter Davis 38.0, 400M: Nicola Bradley 72.0 seconds, Tom Jordan 88.3, 800M: Steve White 3:03 minutes, Peter Davis 3:07. 1500M David Cross 5:20, Jess Gordon 6:08, 3000M: David Robinson 10:32, David Cross 11:18, Noel Henderson 12:09.
To Friday evening, and Peter Davis was competing in the Notts 10 mile race at Holme Pierrepont, which also serves as the county championships over that distance. 1:16:44 for Peter and I'm delighted to report that he has won his V65 age group county gold medal for the second year in succession.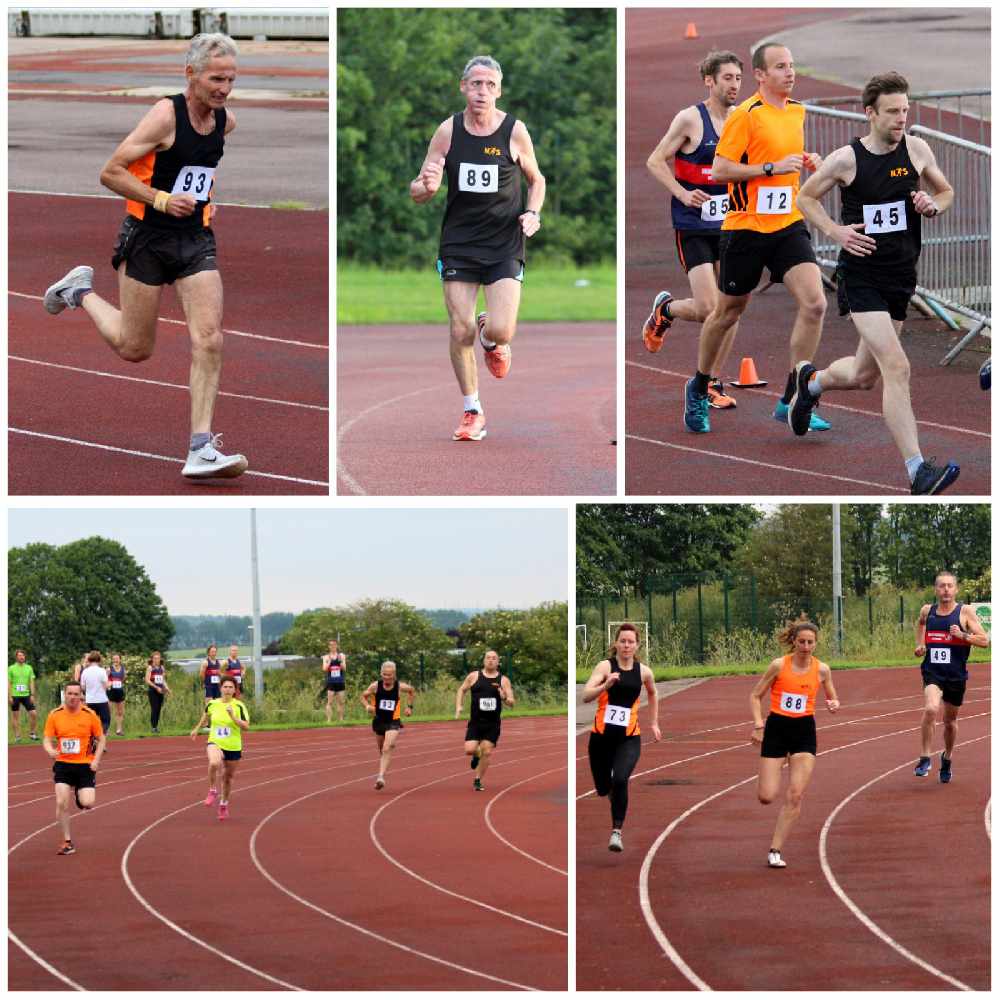 Staying with Friday evening and on to the Summer Solstice 10K at Long Bennington where over half of the club's membership lined up at the start, including some running their very first 10K as the culmination of the Time for 10K programme. First to finish, in 15th position overall was Lewis Hopkinson in a new PB time of 35:39. Next was Mark Jackson 39:20, Adam Jackson 39:21, Matt Silk 39:48 and David Cross 40:04. Simon Roberts 41:10, Dave Dews 41:42 PB, Mark Turner 43:40 PB, David Fowler 43:33 PB, Nige Driscoll 44:56 and Richard Scott 45:15. Ted Behl also 45:15, John Palmer 45:38 PB, Graham Welsh 46:31, Nick Beveridge 47:50, Richard Webster 48:46, Steve White 48:58, Michael Hancock 49:20 and Stephen Tomlinson 49:24.
Steve Gurd crossed the finishing line in 52:16 followed by first Striders lady finisher Niceeta Padgett in a fabulous new PB of 52:46, along with Brian Thompson also 52:46. Next was Andy Sirrs 53:17 PB, Dan Endersby 53:52, Bev Hancock 53:47, and in their first 10Ks Phil Brown 53:41 PB and Mary Swindles, also winning her age category, 54:09 PB. Jason Priest 54:34, Karen Illsley 56:04, Jane Hall 56:52, Bonnie Tinsley 57:55 PB & debut, Jason Cobb and Simon Palmer both 57:55. Helen McCrory 58:27, Zara Chapman 58:27 PB & debut, Isabel Wheeldon 58:31 PB & debut, Tom Cragg 58:39 PB, Nicole Henderson 59:08, Nina Burton 1:00:07 PB and first 10K race and Tracey Partridge 1:00:13.
Richard Spurr and Clare Stainton ran together, completing the course in 1:00:30 and 1:00:31, a PB for Clare. Next was Heidi Boby 1:00:50 PB & debut, Stacey Atkins 1:01:34, Esther Parry 1:01:38 PB, Jacqui Jackson 1:01:48, Michelle Johnson 1:01:58 debut & PB, Gemma Latham 1:01:59, Cate Driscoll 1:03:11, Anthea Moisey 1:03:11 and Kim Larking 1:03:15 PB & debut. Lesley Butlin 1:03:46, Heather Green 1:03:46, Jenny Palmer 1:03:56, Sarah-Jane Cobb 1:03:56 and Tom Jordan 1:04:26. Holly Dews 1:06:24, Di Holmes 1:07:08, Deborah Hunnybun 1:06:42 PB & debut, Mark Fenton 1:08:10 PB & debut, Kath Scott and Lynne Boby both 1:09:16.
PB and debut for Ann Clay 1:11:15, Leisa Pickles 1:11:15, Lily Barnett 1:13:59, Josephine Longmire and Claire Spratt both crossed the line in 1:15:42 PB in their first 10K. Kirsty Ballinger 1:17:38, Lisa White 1:18:22, Sarah Stuart 1:18:23 debut & PB and Emma Ashwin 1:18:26. Sally Lambert was next in with 1:18:43 PB & debut, Andrew Wheeldon 1:18:48 PB & debut and Theresa Rollins 1:27:04 PB & debut.
Newark Parkrun turned orange on Saturday morning, as it was a Striders takeover of the volunteer positions. Over 30 were marshalling, timing and pacing as well as those that were running. Additionally, we had park runners at Gedling and Guernsey.
Richard Scott took on the 10 mile version of the Grimsthorpe Gallop on Sunday. He finished second in age group and 10th overall in a time of 1:20:03. Meanwhile at Clumber Park 4 Striders took part in the Trust 10K. The event wasn't timed as such but watch times of 56:32 for Andy Scott, 1:04:25 for Tracey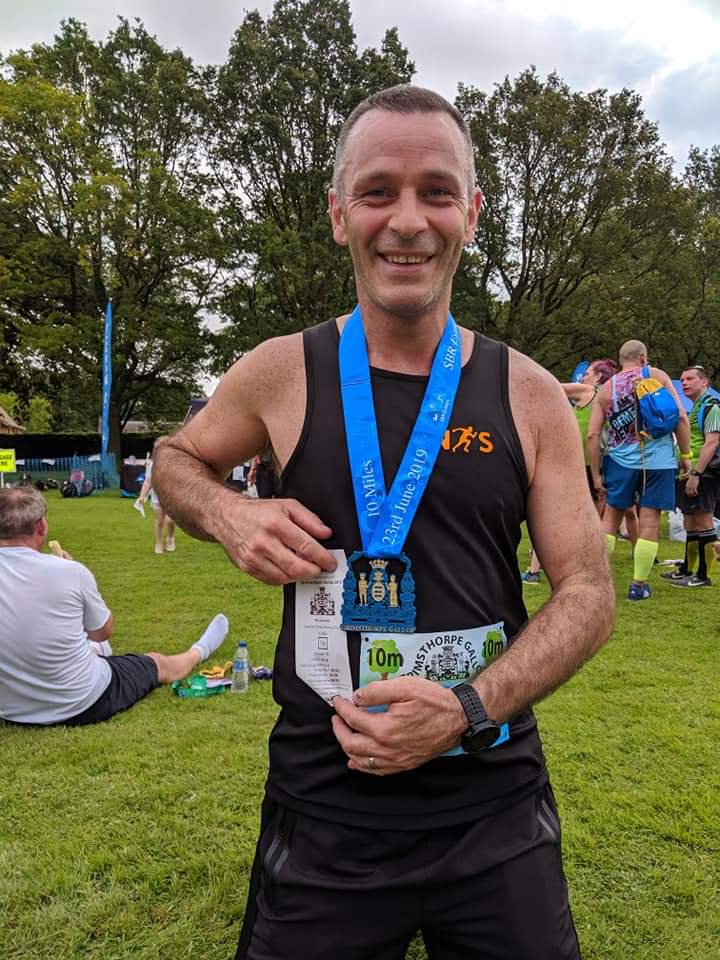 Partridge and 1:04:28 for Kath Scott and Lesley Butlin.
Well done everyone, what an amazing week, such achievement and fantastic support on the road, track, park and trail.