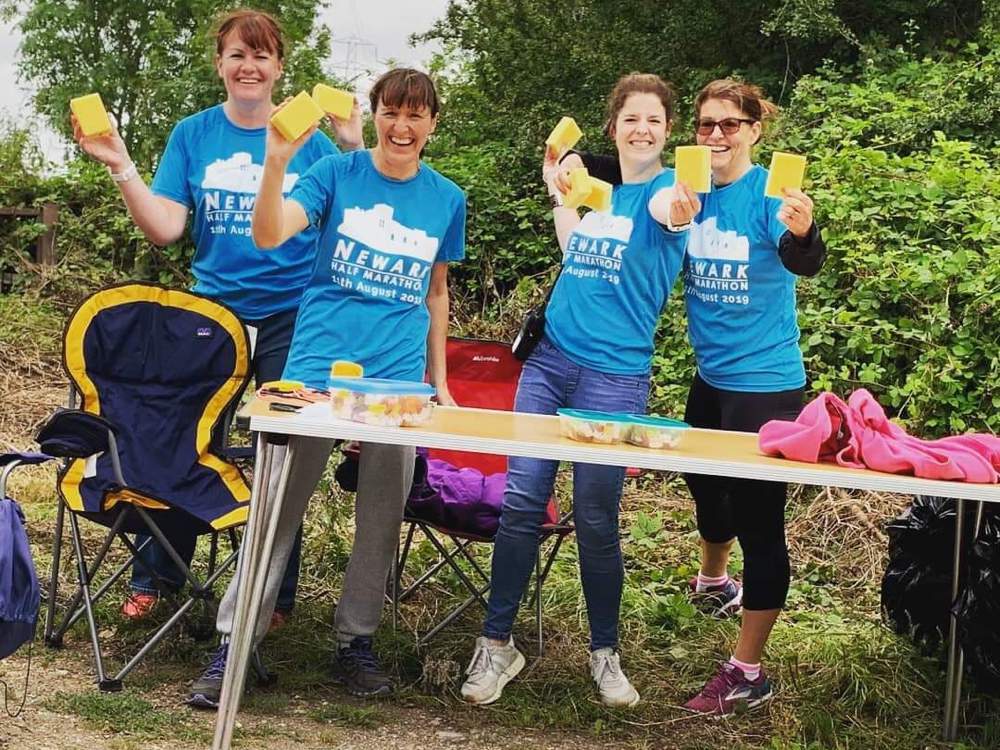 A tad busy!!
Back to last Wednesday for news from Teversal of the fifth and final event in the Notts AAA summer league, which was a 6 mile off road race. 10 Striders* completed the entire series. In the women's race Jess Gordon* was first to finish in 48:16, followed by Philippa Clarke 48:20, Dawn Hollingworth* 54:43, Helen McCrory 57:32, Tracey Partridge* 57:38, Nicole Henderson 60:38, Kath Scott 60:39, Anthea Moisey* 62:49, Chris Cregg 63:37 and Esther Parry 66:26. 9th place overall for the women's veterans team, Jess Gordon highest individual in 25th place from 60 runners and a fantastic age group bronze for Tracey Partridge.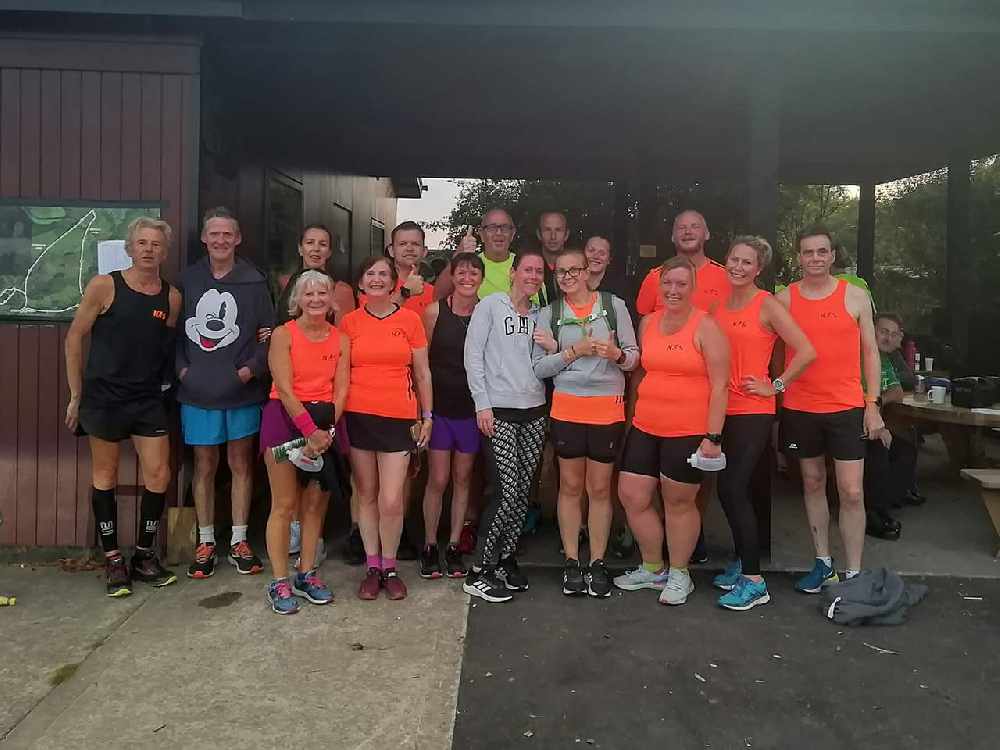 For the men Matt Silk* was first in 40:51, then David Cross 41:06, Dave Dews 41:10, Mark Turner 43:01, David Fowler* 43:18, Paul Cregg 44:32, Peter Davis* 45:20, Noel Henderson* 45:51, Michael Hancock* 47:57, Graham Welsh 48:09, Stephen Tomlinson* 50:28. 11th position overall for the men's veterans team, Matt Silk highest placed individual in 34th from 93 and great news with Peter Davis winning age group gold.
On to Friday evening and four Striders lined up for the Sleaford Striders Summer 10K. Mark Jackson finished in 42:12, winning his age category by 1 all important second, Philippa Clarke next in 47:33, 50:47 for Stephen Tomlinson and a smashing new 10K PB of 54:04 for Jacqui Jackson, hard on the heels of daughter Hannah 53:05.
As well as Newark we ran Parkuns in Munich, Clifton and Gedling.
The main event of the weekend was undoubtedly the Newark Half Marathon, which this year also served as the County Championship race. First of the 40 Newark Striders to finish was Lewis Hopkinson, 34th from over 1000 finishers for Lew who had a magic run, 1:21:53 PB, 2nd VM45 in the race and county age group gold. David Robinson wasn't far behind him in 38th overall 1:22:18 PB. Mark Jackson 1:29:38, David Cross 1:32:41 PB, Gary Tasker 1:37:30, Mark Turner 1:38:51 PB and Dave Dews 1:39:04. John Palmer is in great form and recorded 1:43:26, Nige Driscoll 1:44:17 and Peter Davis 1:44:56, 2nd VM65 in the race and county age group silver for Peter.
Emma Gilbert was our first lady in 1:50:24, breezing past Graham Welsh 1:51:01 in the final stages for the second year in a row. Simon Palmer 1:52:58, Steve White 1:52:59, Chloe Jones 1:53:01, Richard Webster 1:53:15, Steve Martin 1:57:24 and Jason Cobb 1:59:05. 3rd VW65, county age category silver medal and a PB for recent times for Mary Swindles 2:05:19. Matt Patterson 2:08:13 PB, Nicole Henderson 2:14:07 PB, Sarah-Jane Cobb 2:14:18 PB, Helen McCrory 2:14:44 PB, Steve Padgett 2:14:56 and 2:14:59 for Steve Gurd.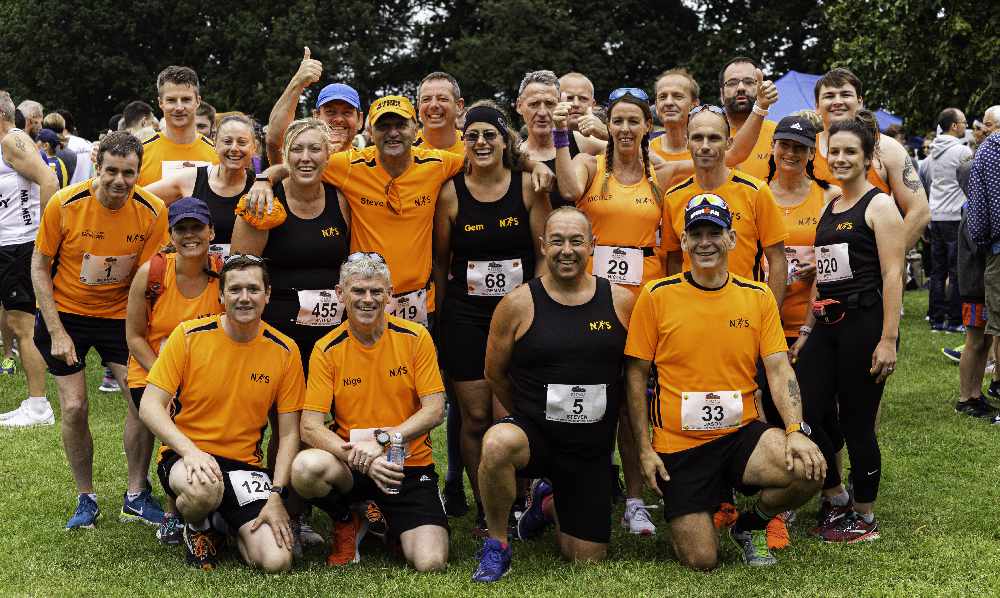 Some debuts and more PBs amongst the next group with Zara Chapman 2:15:02 PB and 2:17:46 PB for Tom Jordan, then Anthea Moisey 2:19:01, Nina Burton 2:22:23 PB, Bonnie Tinsley 2:22:32, Alicia Brierley 2:23:04, Gemma Latham 2:25:59, Heidi Boby 2:26:06 PB and Sara Webb 2:26:06. Thomas Cragg, who was targeting 2:30, crossed the line in 2:27:45 PB, Esther Parry 2:29:24 PB, Debbie Hunnybun 2:33:31, Alison Shiels 2:37:10, Max Cobb 2:41:50 PB and Holly Dews 2:46:36.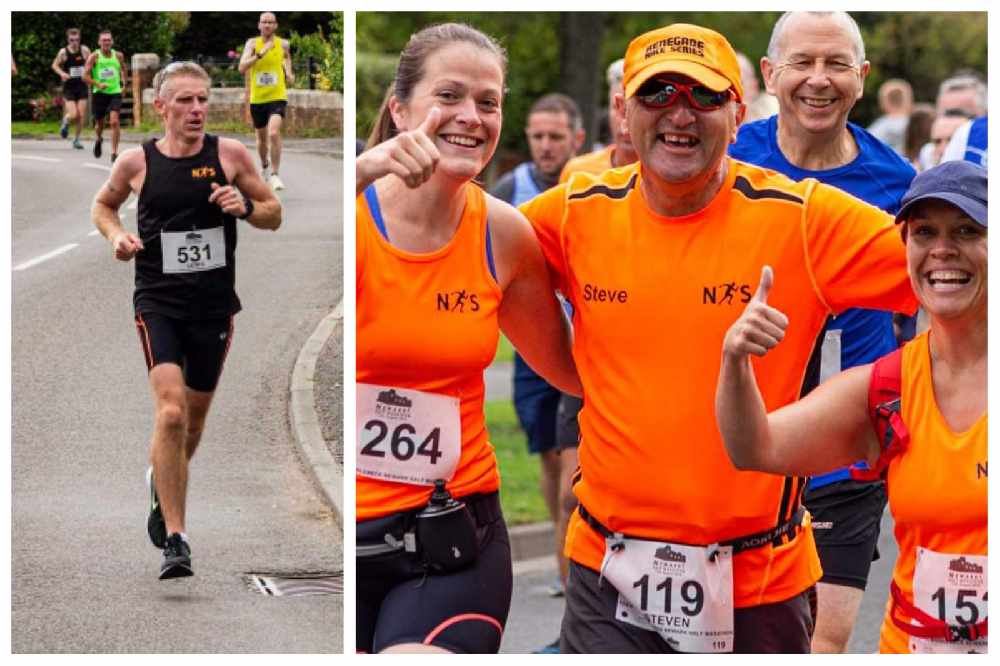 International news and Ruth Mountstevens ran the Dublin Rock n Roll Half Marathon, finishing with a time of 2:08:56.
Track news and Simon Roberts recorded a PB of 4:54.73 and heat win in the 1500M at the Trafford AC Open last Tuesday.