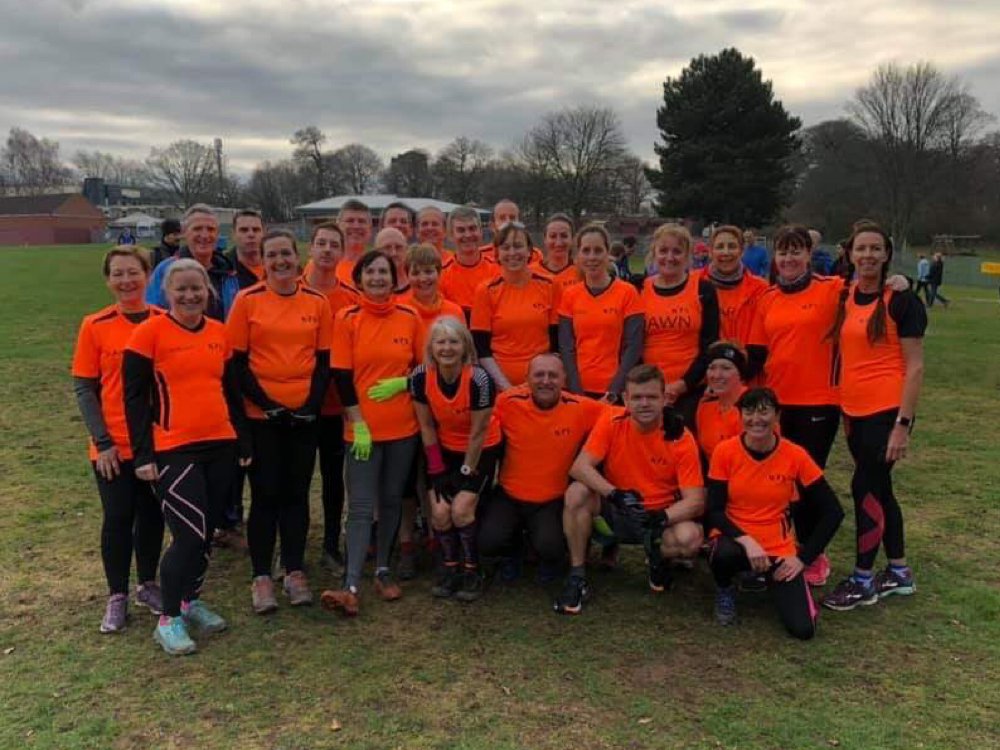 Graham Welsh reports
3 Newark Striders competed in the Notts AAA cross country county championships at Wollaton Hall on Saturday. Lewis Hopkinson finished the 5.5 mile course in 36:30, Noel Henderson in 42:12, 4th in his age group and Peter Davis 44:11 which was 3rd in age group earning a bronze medal.
On to Sunday and there was a marvellous club turnout of 31 runners at Bramcote Hills for the first event of the East Midlands cross country series. Whilst the course was quite dry, the clue was in the name and there were some tough uphill sections with which to contend.
In the women's race Philippa Clarke finished in 24:38, Nicola Bradley 25:48, Dawn Hollingworth 28:52, Karen Illsley 30:27, Chris Cregg 30:41, Mary Swindles 30:51, Tracey Partridge 31:16, Kath Scott 31:23, Clare Stainton 31:49. Lesley Butlin 31:49, Nicole Henderson 32:27, Anthea Moisey 32:56, Jenny Palmer 33:22, Lynne Boby 33:57, Stacey Atkins 34:22, Ann Clay 35:43.
In the men's event Jan Bailey finished in 33:40, Simon Roberts 41:51, Simon Palmer 46:04, David Cross 46:10, Peter Davis 48:40, Andrew Vosper 50:12, Gary Tasker 50:59, Richard Spurr 53:02, Steven Padgett 54:03, Andy Scott 54:16, Andy Sirrs 55:47, Stephen Tomlinson 56:59, Jason Priest 59:50, Dan Arkwell 61:21. Unfortunately Noel Henderson had to pull up during the race. Well done and thanks to Abbie & Meah Moisey and Charlotte & Emily Palmer who helped the organisers by collecting finish tokens and recording finish positions.
Steve Gurd ran in the Virtual Live 10K in Nottingham, finishing in a time of 52:15.